4 Steps to Building Robust Arts Programming in Rural Environments
4 Steps to Building Robust Arts Programming in Rural Environments
Image: "Romeo and Juliet" performance, Hubbard Hall Center for the Arts; Courtesy of David Snider
How artists and art administrators are envisioning the future of creative education and community engagement beyond city centers.
Much of the arts and arts management is grounded in urban practice. Building the arts in a rural environment can be a challenge; from geographic remoteness and limited population growth, to lack of economic diversification, underinvestment in infrastructure, and barriers to accessing federal funding. These are just a few of the factors that hinder long term prosperity of the arts outside of urban areas. However, the arts have the potential to be the driving force behind solving these very issues, and arts management and arts education present an immense opportunity to build up the social fabric and improve quality of life for everyone, everywhere.
To create a greater understanding of how to build robust art programming while meaningfully engaging with local communities, Association of Arts Administration Educators invited David Snider, Executive & Artistic Director of the Hubbard Hall Center for the Arts and Education and author of Managing Arts Organizations, to share his experiences developing the arts in Cambridge, NY. We're sharing key insights from the discussion, which was presented as part of the 2022 AAAE Conference "New Directions in Arts Administration: Who, What, Why & How."
1. Learn About (and From) Your Community
As people migrate from cities to the country and vice versa, they often turn to their prior experience to create expectations of what the arts look like in those new spaces. Snider highlights that paying close attention to your environment can be half the struggle and will pay off in the long run. He suggests: Be specific and avoid assumptions. Innovate. Create. Be inspired by what and who surrounds you.
Some helpful questions to consider:
What might be engaging to people in this town/municipality?
What are their lives and careers like?
What can you offer of value and relevance to them?
How can you challenge them to grow?
How can you entice them to try out your art project?
For example, work with students to solve a problem in your community, interview locals about their livelihoods and turn it into a play, and engage with community history as part of a performance. We'll share specific examples of successful country-based art projects below.
Taking the time to listen to your new neighbors and community members means that you will be better equipped to use the arts as a tool for partnership, creativity, and change.
Recognize the way inherent differences between rural and urban environments affect interpersonal relationships, economic drivers, access to certain facilities and employers, and the overall quality of life. A slower pace of life means that rural communities often have a long lead time and a more predictable calendar.
We just kind of keep things the same and don't rock the boat.

-David Snider, speaking of the rural approach to art and life.
Recognizing these differences and apprehension to change may help manage expectations when crafting arts opportunities.
Though there can be challenges to making change, adapting to a new community doesn't mean you can't shake things up. For example, since municipalities often struggle with limited budgets, it would be beneficial for them to consider the financing logic of cities, such as exploring the idea of debt and using it as a tool to finance art (or other) projects. Embrace the opportunity to share and exchange these kinds of ideas while keeping in mind a community's culture and preferences.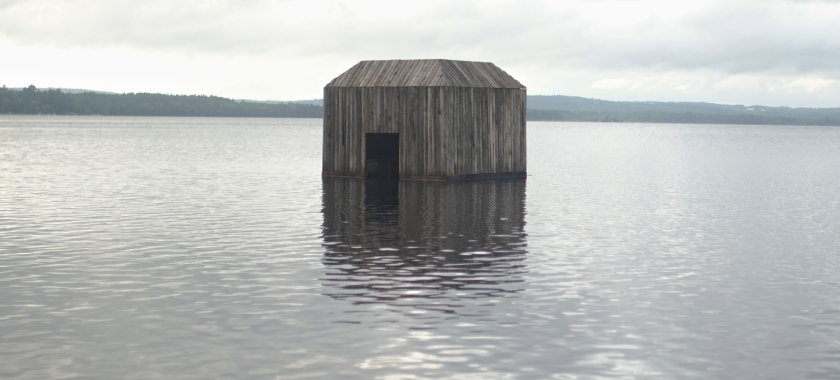 2. Take Advantage of Existing Opportunities
Snider suggests tapping into a town's existing programming to present arts projects or education opportunities. Multidisciplinary festivals are a great way to engage the community broadly and, in a rural setting, are oftentimes an easier and more impactful alternative to traditional performing arts or museum offerings.
In the context of existing events, it might be challenging to compete with activities that have served a community for many years, like agriculture showcases and other country fair favorites. It is valuable to create space for art to be explored, but recognize that any change takes time.
Snider also notes that beyond embedding the arts into existing events, a great way to get an art project approved is to frame it as a partnership with the city. If there is an opportunity to raise money through external donations and have the financing question out of the way, the township or municipality will be more willing to work with you when you approach them.
There is no money in the local municipalities but there is a willingness to partner. Finding a way to say to the local municipality: here is what we are offering, here is something that would add value to the quality of life and even the economy; we just need your embrace of it and your stamp of approval.

-David Snider
Learn more about rural arts resources and financing here.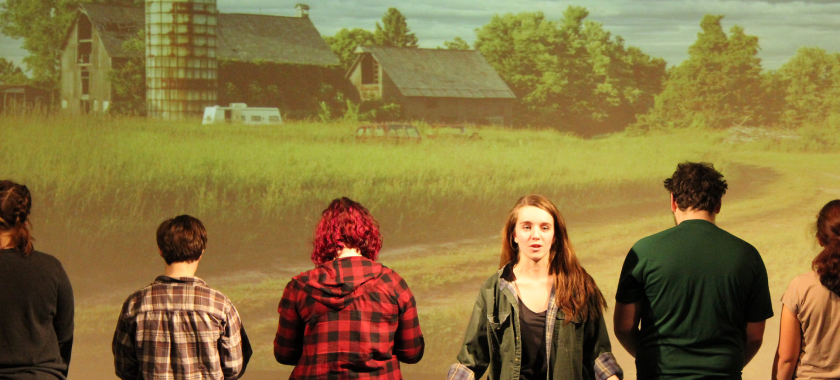 3. Manage Your Expectations
Administering the arts in a rural environment requires one to manage expectations around resource allocation in a particular state. For example, the New York State Council on the Arts (NYSCA) awarded $43.8M (or 2.27% of the NY State total budget of $192.9 billion) in 2020 in support of theater, music, dance, and visual arts, while The Oklahoma Arts Council offered only $2.3M in the same year, less than 0.001% of the state's budget.
These differences in how the arts are perceived and supported will always play a role in how much arts programming you can facilitate, and it's helpful to keep them in mind as you enter a new community and brainstorm art project ideas.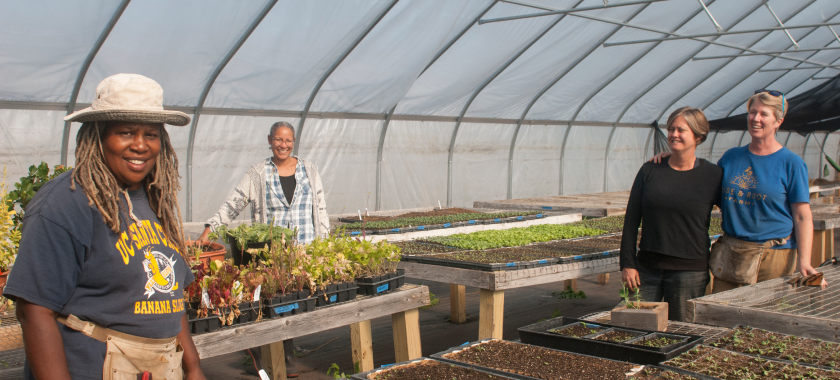 4. Get Inspired By Others
Explore examples of successful rural projects to inspire your work:
Need more insights to help inform your rural arts practice? Check out these posts:
–Compiled by Anna Sorokina, Communications/Design Officer
You can find more articles on arts career topics by visiting the Business of Art section of NYFA's website. Sign up for NYFA News and receive artist resources and upcoming events straight to your inbox.