Announcing | Suzanne Jackson and Jenny Snider Receive 2021 Murray Reich Distinguished Artist Awards
Announcing | Suzanne Jackson and Jenny Snider Receive 2021 Murray Reich Distinguished Artist Awards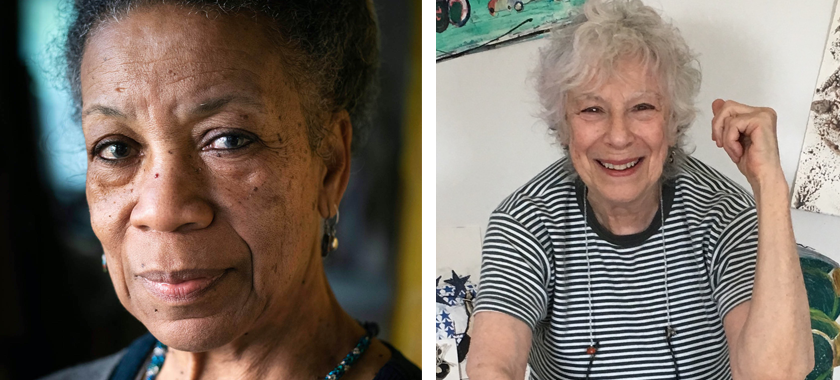 Image from Left: Suzanne Jackson, Photo Credit: Imke Lass, Courtesy of the Artist, and Jenny Snider, Photo Credit: Emily Glascott
$12,000 unrestricted cash award recognizes mature visual artists with a long history of creative practice.
New York Foundation for the Arts (NYFA) has announced multimedia artists Suzanne Jackson and Jenny Snider as the 2021 recipients of its Murray Reich Distinguished Artist Award. The $12,000 award, which was established in 2015, recognizes artistic excellence and provides resources to mature visual artists with a long history of creative practice.
With the support of an anonymous donor, NYFA created this annual unrestricted cash award to enable artists with a long history of creative practice to pursue deeper investigations or new explorations that can inform or enrich their work. It has been developed in memory of the artist Murray Reich, a New York-based painter who also had a highly-regarded career as a professor of art at Bard College.
"We are grateful to our generous donor for helping to recognize Suzanne Jackson and Jenny Snider," said Michael L. Royce, Executive Director, NYFA. "This award acknowledges their decades of work and contributions to the field, and offers them support to continue pushing boundaries in their creative practices."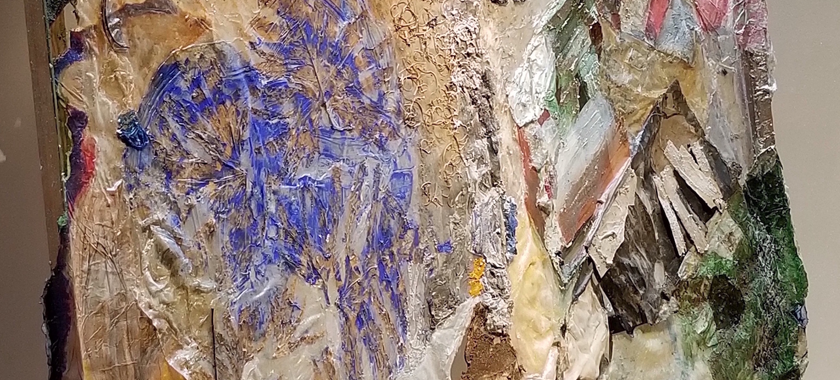 With a distinguished international career spanning five decades, Suzanne Jackson ​​has worked experimentally across genres including drawing, painting, printmaking, bookmaking, poetry, dance, and theater and costume design. She has exhibited work in prestigious museums and galleries, and is represented in the permanent collections of The Museum of Modern Art, New York; The Baltimore Museum of Art; The Art Institute of Chicago; California African American Museum: CAAM, Los Angeles; Indianapolis Museum of Art at Newfields; Archives of American Art, Smithsonian Institution, Washington; and others. Recent exhibitions include Suzanne Jackson: NEWS!, Ortuzar Projects, New York; Suzanne Jackson: Five Decades, Jepson Center, Telfair Museums, Savannah; holding on to a sound, O-Town House, Los Angeles; Life Model: Charles White and His Students, Los Angeles County Museum of Art (LACMA); West-By-Midwest, Museum of Contemporary Art Chicago; Soul of A Nation: Art in the Age of Black Power, Brooklyn Museum; and Now Dig This!: Art and Black Los Angeles 1960-1980, Hammer Museum, Los Angeles.
Jackson's costume and scenic designs have been featured in productions at The Oakland Ensemble Theatre; Mark Taper Forum, Los Angeles; Berkeley Repertory Theatre; El Teatro Campesino, San Juan Bautista; Yale Repertory University and Cabaret Theatres, New Haven; California Shakespeare Festival; Philadelphia Drama Guild; and the John F. Kennedy Center for the Performing Arts, Washington. Jackson holds a BA degree from San Francisco State University and an MFA degree from Yale University School of Drama, Design, and is represented exclusively by Ortuzar Projects, New York. She lives in Savannah, GA.
Jackson said that receiving the Murray Reich Distinguished Artist Award "is an unexpected recognition in this period of my life. It acknowledges the decades of my persistent painting practice." She will use the award to continue searching for and expanding the definition of painting by "developing environmentally sound structures that illuminate a sense of memory and imagination about our American histories, literature, poetry, and music."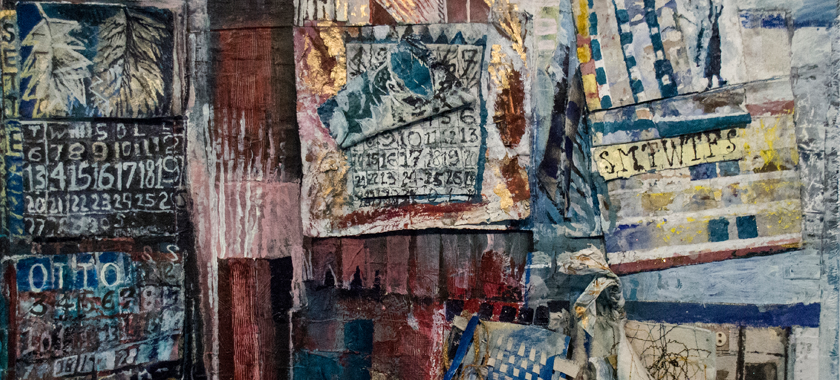 Working professionally for over five decades, Jenny Snider (Fellow in Painting in '86 and '91) has exhibited widely in New York and the United States, including a 2018 solo exhibition at Edward Thorp Gallery, New York. She finds inspiration for her work in personal memory, as well as in our shared cultural and historical memories. She makes narratives of these moments in many media, including painting, drawing, sculpture, and animated film. Snider earned her MFA degree in 1966 at Yale University's School of Art and Architecture, where she studied the established canon and trained as an Abstract Expressionist painter with Al Held and Jack Tworkov. She came of age as an artist in 1970's New York, and was involved with a circle of her peers including Elizabeth Murray, Patsy Norvell, Louise Fishman, Joel Shaprio. She credits second-wave feminism with expanding her understanding of art to include the handmade arts of daily life: sewing, quilting, folk, and outsider art.
Snider's work is included in the collections of the Solomon R. Guggenheim Museum, the Whitney Museum of American Art, and The Jewish Museum, all in New York; Davis Museum at Wellesley College; and in numerous private collections. Snider has received numerous awards and accolades including the Academy of Arts and Letters' Hassam, Speicher, Betts, and Symons Purchase Fund Award; an American Academy in Rome Fellowship in Visual Arts; a President's Award for Excellence in Teaching from Queens College, CUNY; three Yaddo residencies; and two Fellowships from the National Endowment for the Arts and New York State Council on the Arts (NYSCA)/New York Foundation for the Arts (NYFA). She was represented by the John Davis Gallery in Hudson, NY from 2011 through its closing in 2019. Snider lives in Kingston, NY.
Upon receiving the award, Snider said: "It is a special honor to be recognized publicly for work that is done in solitude. And it is gratifying to receive a monetary award, imagining the completion of work long-postponed. I am especially grateful for this award now, because, after nearly two years, I can imagine a future."
Born and raised in Coney Island and the south Bronx, Murray Reich (1932-2012) attended City College and received his M.F.A. degree in Painting from Boston University. Following his first solo show in New York at Max Hutchinson Gallery, Reich was awarded a Solomon R. Guggenheim Fellowship. Reich received other fellowships, including one from the National Endowment for the Arts. His work was exhibited in two Whitney Annuals and at the American Academy of Arts and Letters as well as in solo shows and group exhibitions.
Reich was Professor Emeritus of Painting at Bard College in Annandale-on-Hudson, New York, where he taught for 25 years. He served on the faculty of the Graduate Program in Art at Hunter College, also in New York. He was the inaugural director of Tanglewood's Summer Program in Art in Massachusetts, and also taught at Boston University. He lived and worked in New York City, Provincetown, and Mount Tremper in upstate New York.
Find out about our additional awards and grants here and visit NYFA's Opportunities page to learn about other opportunities in the arts. Sign up for our free bi-weekly newsletter NYFA News to receive announcements about future NYFA events and programs.