Anonymous Was A Woman (AWAW) and New York Foundation for the Arts (NYFA) Announce Environmental Art Grants Recipients
Anonymous Was A Woman (AWAW) and New York Foundation for the Arts (NYFA) Announce Environmental Art Grants Recipients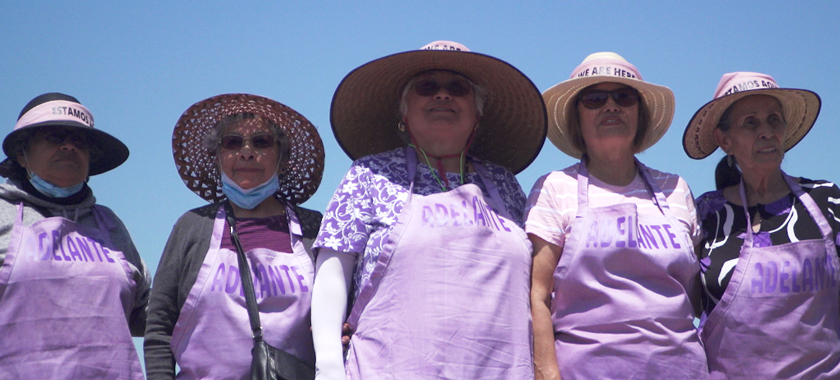 Image Detail: "WE ARE HERE/ESTAMOS AQUI" (Michelle Glass) featuring Epifania Salazar, Francisca Rangel, Juanita Garza, Monse Rodriquez, Luz Maria Sosa, Photo Credit: Natalie Zajac
$250,000 Awarded to 14 Projects Led by Women-Identifying Artists in the United States and U.S. Territories.
Anonymous Was A Woman (AWAW) and The New York Foundation for the Arts (NYFA) have announced the recipients of the Anonymous Was A Woman Environmental Art Grants (AWAW EAG) program, which provides one-time grants of up to $20,000 to support environmental art projects led by women-identifying artists nationwide. The program awarded a total of $250,000 in funding to artists from states and territories including California, Kansas, Louisiana, New York, Puerto Rico (Borikén), and Texas. Selected projects use a range of media to address soil, air, and water pollution; colonialism and its environmental and human impact; and climate change issues including coastal erosion—many which directly involve and engage affected communities.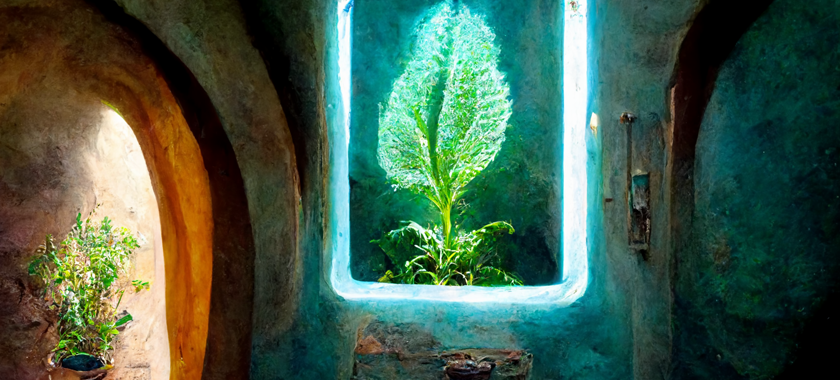 The AWAW EAG program supports environmental art projects that inspire thought, action, and ethical engagement. The intended impact of the project was an important factor in the selection process. The applications were reviewed by an esteemed panel comprising Patricia Watts, founder/curator of ecoartspace; Angie Tillges, Great River Passage Fellow, City of Saint Paul, MN; and Alicia Grullón, conceptual multimedia artist, educator, and organizer. Each of the selected projects will have a public engagement component which will be completed by June 2023. See below for more on each of the selected projects:
Amara Abdal Figueroa's Tierrafiltra (Borikén) honors the relationship between craft and the ecosystem by catapulting a technical discourse that studies local clay bodies through the production of a ceramic water filter: a possible solution to a problem that affects the archipelago of Borikén (Puerto Rico) both in catastrophic moments and the everyday. This inquiry into microscopic mineral composition and water quality opens the door to macro and socio-political questions about land and water tenure in a context of accelerated privatization of the archipelagos' natural resources. 
Erika Bolstad's SUBSURFACE (Oregon) is a short film and accompanying essay that confronts the legacy of the American West, in particular the effect of extractive industries on the land and the people who live there. Using the story of the mineral rights Bolstad's mother inherited in North Dakota at the height of the Bakken oil boom, the film asks the question: What does it mean to be rich? It asks people to reconsider linear maps made at the time of European settlement in favor of a form of mapping that envisions how fossil fuels in the earth beneath us reappear as CO2 emissions in the sky above.
Kaitlin Bryson's Bellow Forth (New Mexico) is a multispecies, multidisciplinary, community project located in the American southwest focused on restoring soil health and environmental resiliency through art, ecosystem science, Traditional Ecological Knowledge (TEK), and community action. Working within wildfire-impacted communities in New Mexico, the project's multilayers engage humans with non-human communities to better understand how interactions between humans, plants, and microbes might alter the health of drought-impacted soils. Project collaborators for Bellow Forth include Katilyn Beidler, Beata Tsosie-Peña, and Dylan McLaughlin.
paris cyan cian in collaboration with theShoreCo.'s Cameron Mitchell Ware (creative producer) and jeremy de'jon (dramaturge), will present modjeskamodjeskamodjeska (Louisiana), a multisite performance installation investigating activation of prayer and calling attention to the erosion of the Louisiana coastline due to Hurricanes. The piece seeks to combine movement, moving image, masquerade regalia fashioned from recycled oyster shells, and poetic sonic repetition as tools for storytelling and worldbuilding. Gathered amongst collective in the streets of New Orleans, modjeskamodjeskamodjeska is created by Black and queer artists who generate worlds for ceremony.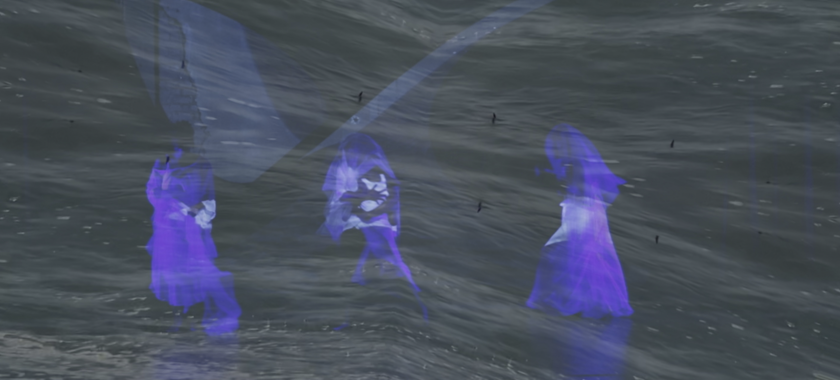 Maru Garcia, Self Help Graphics, and the Natural History Museum of Los Angeles County are collaborating on Prospering backyards (California), a community-based project that seeks to develop a novel method for reducing lead exposure in the soil on land surrounding the now-defunct Exide Industries in East and South East Los Angeles, CA. The project is especially geared towards community members at the bottom of the government clean-up list, outside of the clean-up area, or concerned about recontamination after deficient clean-up practices.
Michelle Glass's WE ARE HERE/ESTAMOS AQUI (California) is a long-term art project that addresses the environmental justice issues of air and water pollution and the health risks associated with exposure to chemicals from wildfires, pesticides, and emissions from oil and gas development in Central Valley, CA. The project shines a light on the invisible reproductive labor of care, healing, and relationship-building that maintains internal community strength, and confronts the foundational disconnection and dehumanization that racial capitalism and colonialism produce.
Nansi Guevara and Monica Sosa's The Magic Valley y Nuestra Delta Magica : settler imaginaries and community resistance (Texas) will be realized as an exhibition in Brownsville, TX, that investigates untold South Texas history of land settlement and colonization as a precedent to current environmental neo-colonialism. It will also make a direct connection to the current rebranding of Brownsville as a new SpaceX "space city," addressing how this rebranding of place continues an historical legacy of environmental racism and land exploitation.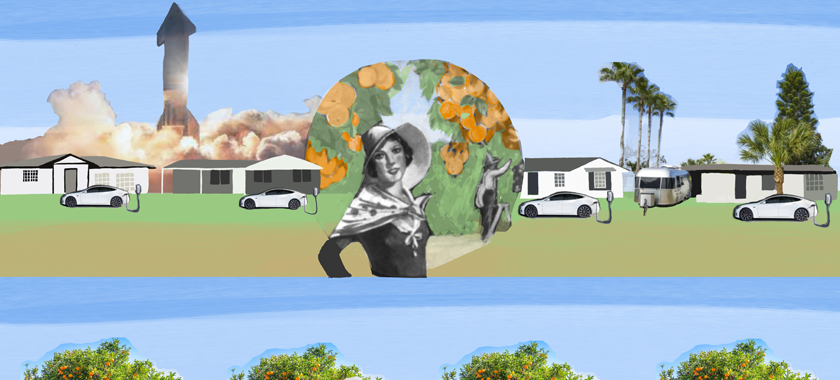 Autumn Leiker's Into the Unknown Together (New Mexico) is a climate-focused visionary fiction contest imagining the future of New Mexico. The project aims to put into practice the vision of reciprocity, equity, and whole systems thinking by amplifying the voices of New Mexico that often go unheard. Part art, part tactical envisioning, the project aims to create a community climate anthology that considers the realities of life in the desert, while making it possible to shape a future we desire.
Shanjana Mahmud and Luke Eddins's Winter Species (New York) is an experimental pollution remediation project via cultivation of seaweed in Newtown Creek, a designated Superfund site in New York, NY. The cultivation of native sugar kelp at scale has the potential to extract significant amounts of nitrogen, phosphorus, and toxic chemicals from the water. As the growth peaks in the Spring, they will lead boat tours, checking on the kelp growth, taking water samples, and assessing environmental conditions as well as the visible qualities of the kelp.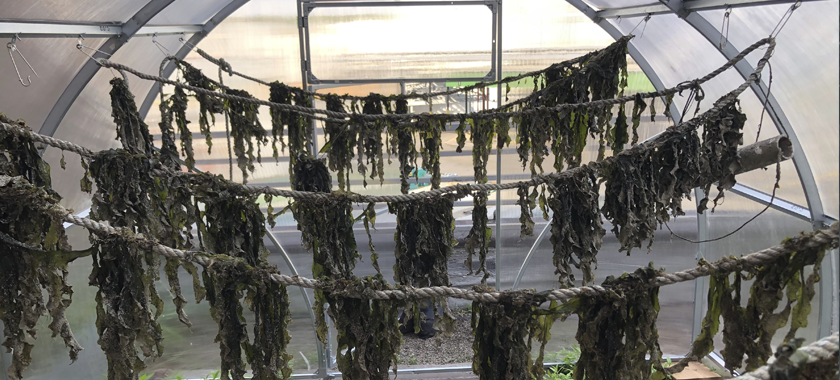 Cyan Meeks and Susan Mayo are collaborating on Flint Hills Counterpoint (Kansas), an initiative in Marion County, KS, that investigates and engages the last vestiges of the tallgrass prairie of rural Marion County, Kansas. The project will be realized through the transformation of a 14-acre plot of land into a native ecosystem; as a documentary film taken from the perspective of the land, flora and fauna that are witness to the reclamation process of its post-natural landscape; and as a countywide community audio tour book project that guides readers into the intersection of the tallgrass prairie and the Flint Hills while experiencing the memories, folklore, and natural history of the area translated through photography, text, filmmaking, sound, and the spoken word.
Jan Mun's The Fairy Rings (New York) are social sculptures that activate the use of mycoremediation and art to incite the imagination of historically contaminated communities. The Fairy Rings take their form as a creative cleanup and community partnership to develop and innovate bioremediation practices for residents in Greenpoint, Brooklyn, and elsewhere. The work is influenced by Suzanne Simard's groundbreaking research on tree communication and resource sharing via fungi.
Júlia Pontés's Env-IRON-ment (New York) is a documentary photography, video, and sound project that investigates American locations that lived the iron industry dream, its bonanzas, and railroads, discovering ghost towns, unincorporated areas, nature taking over, and places struggling to survive. Pontés is originally from the Iron Quadrangle in Brazil; her daughter, a first-generation American, was born in New York, NY where the Iron Triangle is the end destination of cars that serve no purpose other than scrap.
Mary Swander, the former Poet Laureate of Iowa, is writing a play called The Squatters (Iowa), about white European settlement on Native American land in the United States. The play will explore the ecological system of agriculture that was in place in the Americas before the invasion of the Europeans. Swander is working with the Meskwaki Settlement to highlight their struggle to maintain their culture against a backdrop of colonialism and the peaceful relationship they had with the Amana Colonies—a positive example of co-operative and ecological living.
ChristinaMaria Xochitlzihuatl's Borders Like Water (Texas) is a community-based movie about indigenous women from all over the continent of the Americas meeting in the spirit realm to rebalance gender inequities and stewardship of the madre tierra (mother earth) disrupted by the harms of colonial nationstates, patriarchy, and ecocide. The video will feature traditional songs and dances specific to the land of participating tribes and will work as a catalyst to ignite global shifts in awareness and action.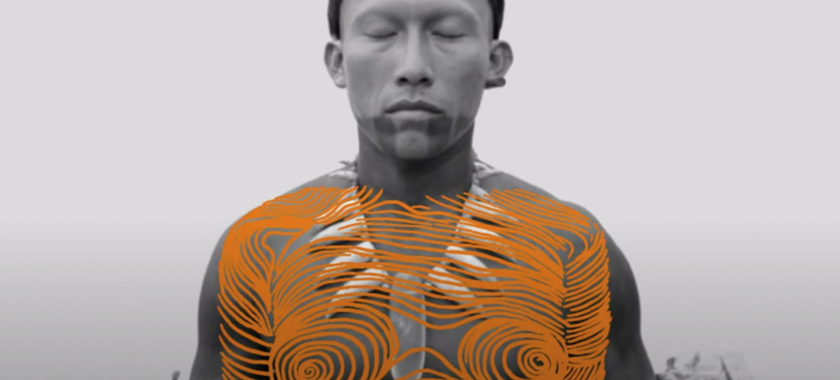 "With this grant, Anonymous Was A Woman is expanding our impact to fund work that addresses the climate crisis. The enormous response received is proof that artists are eager to confront the practical and existential crises of our current moment creatively, and that this kind of work deserves much more attention and resources. We are honored to support these fourteen thought-provoking projects and to witness the action that they might inspire," said Susan Unterberg, founder of Anonymous Was A Woman.
Since 1996, AWAW has dedicated $250,000 each year to unrestricted grants of $25,000 to 10 artists, honoring women-identifying artists over the age of 40. The $250,000 awarded through the AWAW EAG matches AWAW's annual grant.
"NYFA received more than 900 applications for this program, underscoring that the environment is at the forefront of many artists' minds and that there is impactful work being done by women-identifying artists to spur thought and action in their communities and beyond," said Michael Royce, Executive Director, NYFA. "We hope that a lot of momentum will be generated through the projects that were recognized with environmental arts grants, and we thank Anonymous Was A Woman for their support in giving artists the opportunity to be engaged in the collective work of environmental protection and change," he added.
Find out about additional awards and grants here. Sign up for our free bi-weekly newsletter to receive announcements about future NYFA events and programs.