"Ask The Artists" Part 2: What Is Your Definition of Success?
"Ask The Artists" Part 2: What Is Your Definition of Success?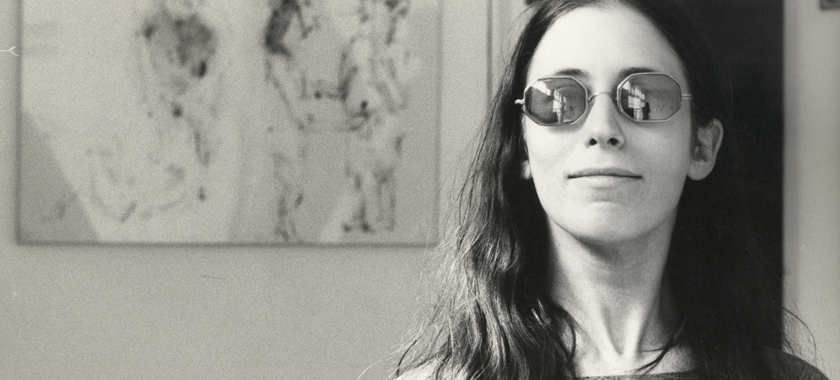 Image Detail: Meredith Monk, August 1970, Photo Credit: Gary Weis
Hear from Derek Fordjour, Alvin Eng, Shimon Attie, Camille A. Brown, Meredith Monk, and more.
In our "Ask the Artists" series, we asked NYFA-affiliated literary, performing, and visual artists a series of questions about the creative life. We hope their answers empower you to keep pushing forward in your careers.
Our first question is a two-part one. We're sharing a selection of answers below, with more artist insights in Part 1 and to come in our next "Ask the Artist" post!
What is your definition of success? How do you balance (or purposefully not balance) the commercial aspects of being an artist with your pure artistic intentions?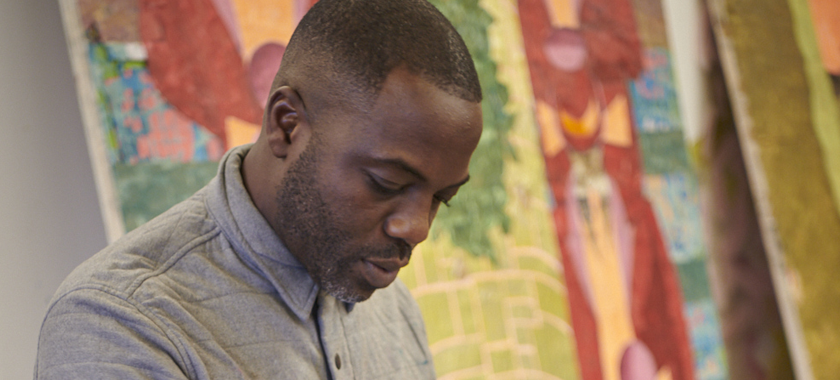 My definition of artistic success is the ability to make art-making the center of my day. I don't really see such a stark divide between purely artistic intent and commerce. I think great art comes from well conceived and executed artistic intention. As a result, great art has the best chance of finding a commercial audience.
Fordjour was a NYSCA/NYFA Artist Fellow in Painting in 2018.
Image Detail: Derek Fordjour, Photo Credit: Jason Schmidt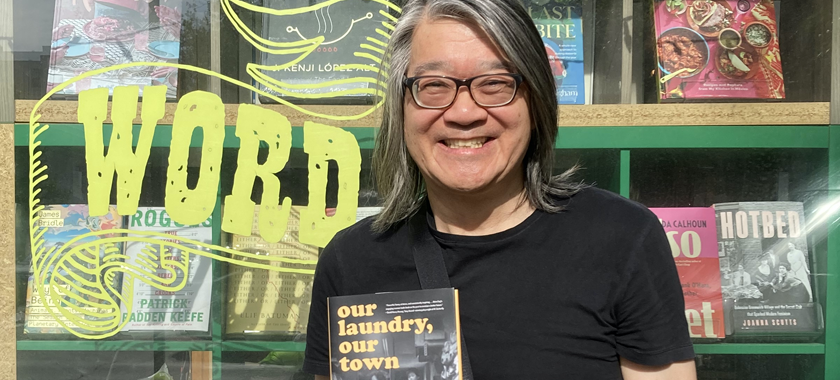 Success to me is finding/creating the time, space, and conditions to thoroughly explore your vision. Once you have achieved this and are ready to take it into the world you have succeeded. From there, there are just so many variables beyond your control. Finding or creating that time, space, and condition to realize your vision is as much of a challenge as creating the work itself. The balance between this artistic intention and commercial success has always been very elusive to me.
Eng was a NYSCA/NYFA Artist Fellow in Performance Art/Emergent Forms in 1991, Playwriting/Screenwriting in 1996, and Nonfiction Literature in 2020.
Image Detail: Alvin Eng at Word Bookstore, Photo Courtesy of the Artist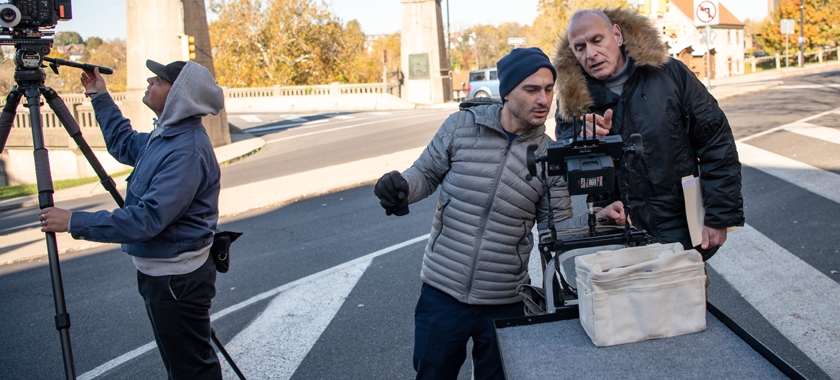 I define success as the ability to keep making my work. It's not something external, although that would be nice as well when those things happen. But it's the ability to keep making my work, to sustain my practice, and the ability to have enough time to make art as opposed to not being able to make art because of the pressing issues of every day, of paying the bills and whatnot.
There are many different ways of making a living as an artist. There is not just the gallery system–that is one way. Over the years, most of my sustenance, besides grants, comes from my projects. Artist fees for creating new works. Asking for an artist fee was very practical. It was not an intellectual decision. It was like: "If you want me to do this project, I have to free up a year of my life or six months or two years to be able to do it."
Attie was a NYSCA/NYFA Artist Fellow in Photography in 2000, Performance Art in 2005, Video in 2010, and Architecture/Environmental Structures/Design in 2019.
Image: Shimon Attie (on right) from the making of "Starstruck: An American Tale," 2021-22, Photo Credit: Christine Kreschollek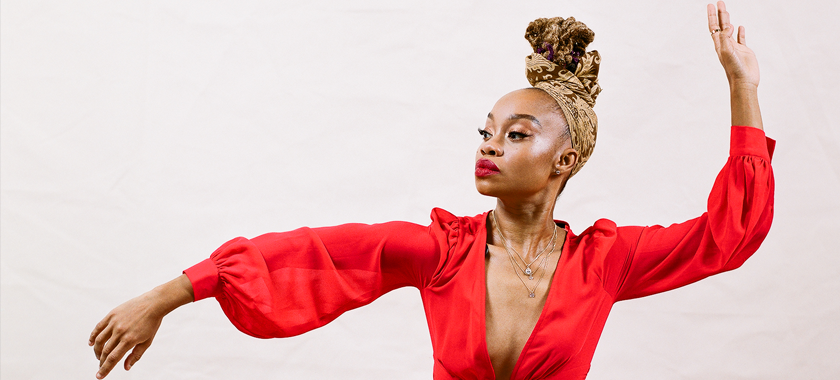 Giving it another go. Using rejection as a springboard to liberation.
I always try to stay true to myself. If you lose yourself, you lose the point. There will always be things to navigate but I always hold onto my original thought.
Brown was a NYSCA/NYFA Artist Fellow in Choreography in 2004.
Image Detail: Camille A. Brown, Photo Credit: The New York Times, ©Josefina Santos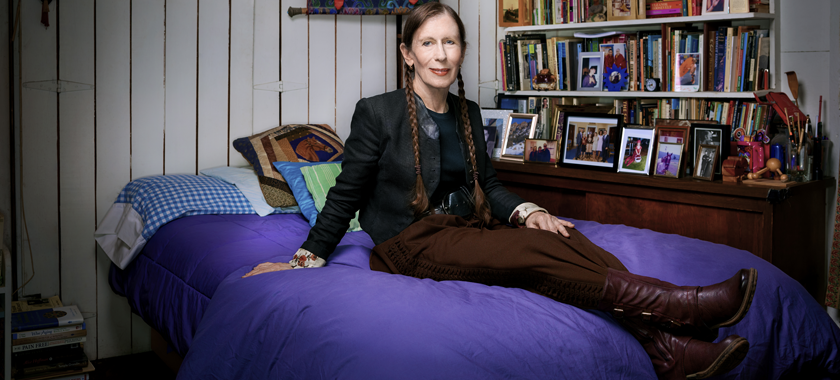 My definition of success is to be able to have a life that allows me to still create and have new ideas even after many years of working, follow my path to the best of my ability and be excited and interested in what I'm doing. I feel fortunate to say that all of this is happening.
I received a lot of support when I first began working but I was always cautious about achieving too much success too early on.
I could also see that entering into a more commercial or mainstream world ran the risk of becoming a flavor of the month, and then being thrown away. The main thing about success is to keep following what the work is telling you and to continue nurturing that part of yourself that is curious.
Monk was a NYSCA/NYFA Artist Fellow in Music/Sound in 1985.
Image Detail: Meredith Monk, Photo Credit: Brad Trent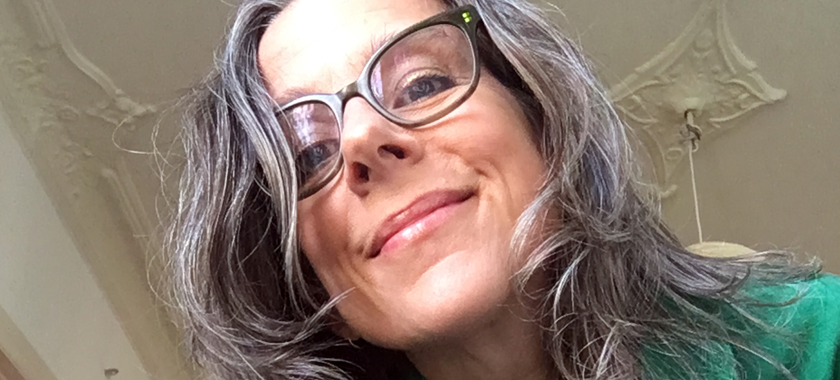 Huge success at a really young age is not necessarily a blessing at all. I didn't have explosive, early success at a young age, I am happy it was that way. It helped me understand, much better and at a much slower pace, how to speak to my own concerns and ideas. Once, when I was younger and feeling like "nothing was happening," a much older (and by then very established) artist mentor said something like "Gosh, I didn't have my first solo show until I was 40." Between the lines, it meant, just be patient. I would add to that: keep your head down, do the work, try to understand what you are doing and how to speak to that. All of that will serve you well.
Katchadourian was a NYSCA/NYFA Artist Fellow in Video in 2004.
Image Detail: Nina Katchadourian, Photo Courtesy of the Artist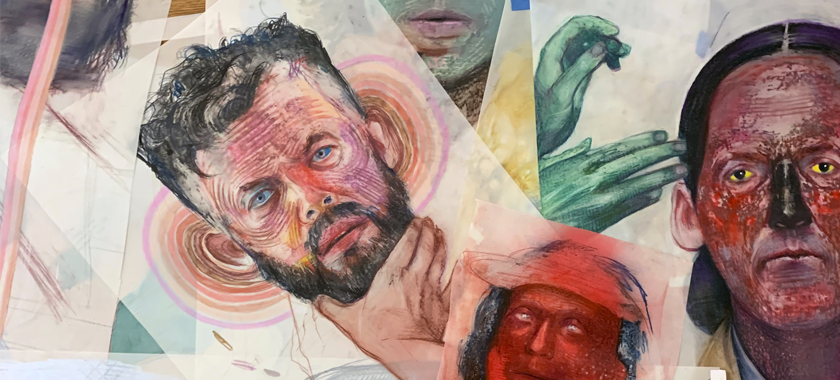 I have yet to conjure a clear picture of success, besides making work, showing it, and having that reflected back to me through conversation, writing, and invitations to show more. I am 55, have had a full time day job for almost my entire adult life, and through that I have maintained a studio practice. The day job enables me not to worry about money in my studio nights and weekends. Does that open possibility for "pure artistic intentions?" Perhaps. But with less time available to make very slow work. And an impoverished social life (advice: make friends with very social people).
Like any artist I want my work seen, I want it wanted. Hell, I'd like to own my home. How work gets translated into money feels like success when that happens, but one I don't have much control over. To sell work is wonderful! But success for me is always getting the next solo show.
Chadsey was a NYSCA/NYFA Artist Fellow in Printmaking/Drawing/Artist Books in 2011 and 2020.
Image Detail: Geoffrey Chadsey (Printmaking/Drawing/Book Arts '20); "a collection of heads;" 2020-ongoing; watercolor pencil and crayon, chalk spray paint, on mylar; dimensions variable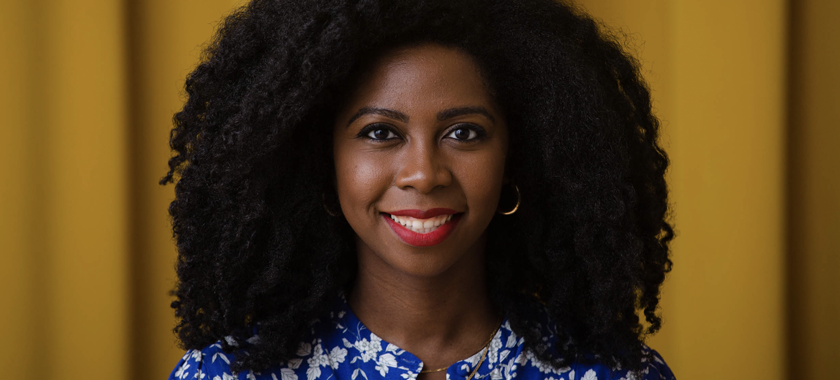 Success is being at peace with the work that I do in the world—knowing that my work comes from a place of deep care for the people and places around me, and that in turn, the work cares for me, spiritually and materially. Balancing the commercial and artistic aspects of writing is a constant dance, but it helps to frequently remind myself of the reasons why I choose or feel called to be a writer.
Bailey was a NYSCA/NYFA Artist Fellow in Poetry in 2017.
Image Detail: Desiree C. Bailey, Photo Credit: Aslan Chalom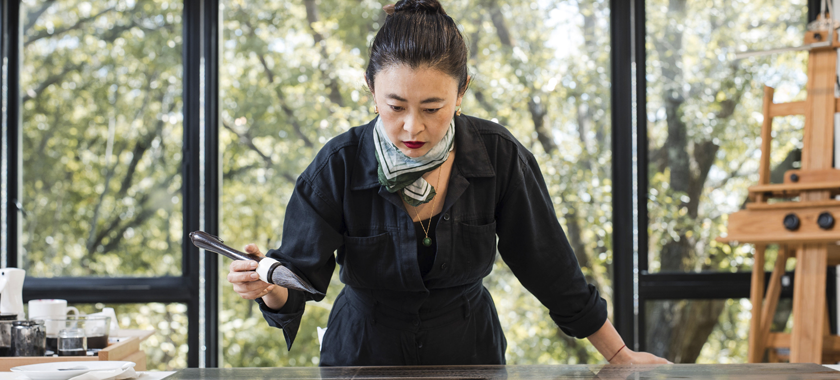 For me, success means the freedom and ability to make work that holds profound creative interest, rather than feeling bound by necessity, obligations, fear, and other limiting beliefs.
It does make balancing financial matters and needs difficult, as a working artist with little commercial backing. But I found that when I worked with great conviction and integrity, I was able to make it work somehow. For one, I learned to advocate for myself to say, "I have no commercial backing for this project. So if we are to work together, I need to have an artist fee for my time and creative output." It's a great exercise of empowerment for self worth and ultimately made me a stronger person and artist.
​​For about a decade in my artistic career, I purposefully made work that would leave no physical trace after the project/exhibition was over. The works were ephemeral and could only be experienced in the context and duration of that show. It also made the works difficult to be bought and sold, which was intentional as a reaction against the commercialization of art as commodity.
Toward the end of that period, I began to miss touching physical objects and seeing painted images, the ability to contemplate their aesthetic qualities and conceptual core over the test of time. So I started to make sculptures, paintings, and installations that had lasting physical forms again, and found great challenges and pleasures in the process.
Ma was a NYSCA/NYFA Artist Fellow in Performance Art/Multidisciplinary Work in 2003. Her "An Inward Sea: Oral History" project is Fiscally Sponsored by NYFA, and her "Paradise Interrupted" project was formerly Fiscally Sponsored by NYFA.
Image Detail: Working portrait of Jennifer Wen Ma, Photo Courtesy of Loghaven Artist Residency, 2022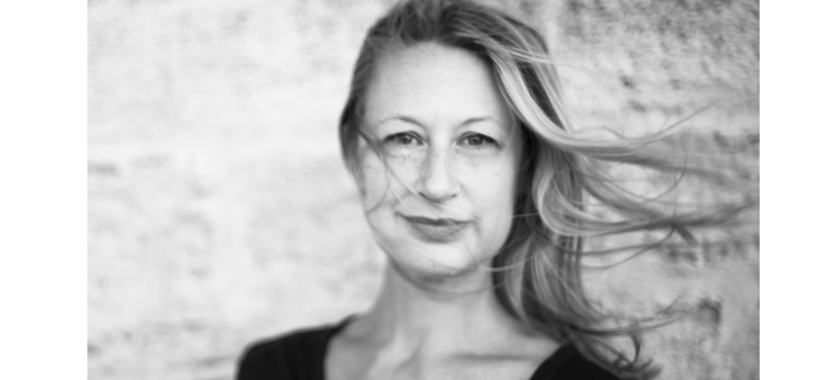 Success is being able to sustain an art practice with generosity of spirit. I try to help create opportunities for others, and I offer mutual support to a small group of like-minded artists. At the same time, our hard-earned expertise has value, and we won't survive if we always donate our work or services. When approached by strangers for advice, I let them know about my consulting fees, and suggest a session. It's a thorny line I am learning to navigate.
Cornwall was a NYSCA/NYFA Artist Fellow in Photography in 2019. Her "Necessary Fictions" project is Fiscally Sponsored by NYFA.
Image Detail: Debi Cornwall, Photo Credit: © Sally Stage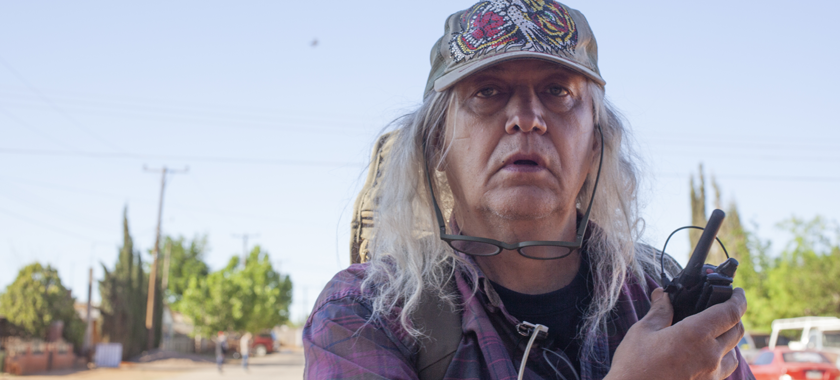 It's related to time, age, and effort. I've always made art, and it was first discovered by a gallery director I worked for in high school. The director asked if I ever thought about going to art school. The first piece of success was that effort that was unknown to me could be what my career could be. It translated into a scholarship to go to undergraduate school in art for a whole four years.
I recognized even at that time that being an artist might not mean financial success, but that it would mean that you create this body of work and you acknowledge how you've grown for yourself minimally, and if other people see it as well, that's a plus. Fast forward 46 years later, and I've managed to survive and continue to make my art. So I've got this body of work that spans over 40 years and one piece is connected to the next.
MacMurtrie was a NYSCA/NYFA Artist Fellow in Computer Arts in 2003, Digital/Electronic Arts in 2009, and Craft/Sculpture in 2020.
Image Detail: Chico MacMurtrie after the "Border Crosser" border performance at the Naco, Arizona / Naco, Sonora U.S.- Mexico border, 2021, © Chico MacMurtrie/Amorphic Robot Works Photo Credit: Bobby N. Adams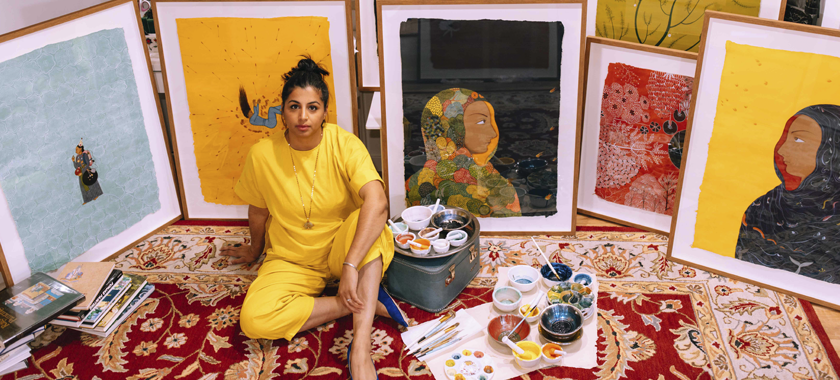 The definition of success evolves throughout one's career as an artist. However, once the sales of work are happening at a reasonable pace, at that point the definition of success that still remains relevant is creating better work every single time, every single painting. Next of course comes the question of "what is better?" and how.
Tut was a mentee in NYFA's Immigrant Artist Mentoring Program: Oakland in 2019.
Image Detail: Rupy C. Tut in studio, Photo Credit: Lara Kaur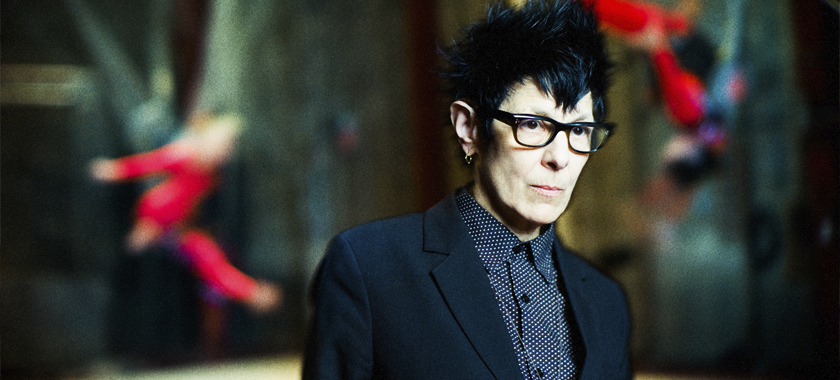 I'm exploring things that are mildly abnormal for the dancer. But until I am really done with my journey, and that will be post-life, I don't really categorize or compare myself to others at all. So, I guess my definition of success is, I don't have one.
I have never focused on commercial success. I feel that, by nature of its name, it has to have left behind failures, successes, and everything in between. And so, instead, I go after a question—How do you ask a question that's so undeniably true that it doesn't occur to you to ask it? It's an impossible statement, but I dig, dig, dig.
Streb was a NYSCA/NYFA Artist Fellow in Choreography in 1986, 1990, and 1994.
Image Detail: Elizabeth Streb, Photo Credit: ioulex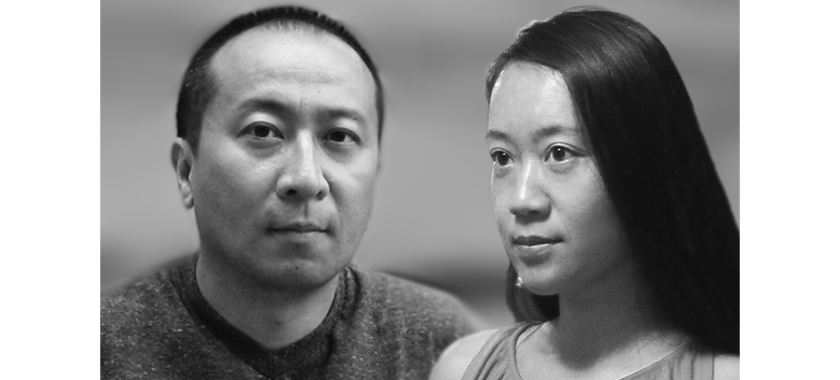 For us, success means having a sustainable art practice that can contribute to meaningful, positive social changes, and create heals for collective wounds caused by injustice and other social ills.
Lily Honglei's "The Stereotype" project is Fiscally Sponsored by NYFA, and Honglei was a NYSCA/NYFA Artist Fellow in Interdisciplinary Work in 2015.
Image Detail: Lily and Honglei headshot, Photo Credit: Lily Honglei Art Studio
You can find more articles on arts career topics by visiting the Business of Art section of NYFA's website. Sign up for NYFA News and receive artist resources and upcoming events straight to your inbox.