Conversations | nova Milne
Conversations | nova Milne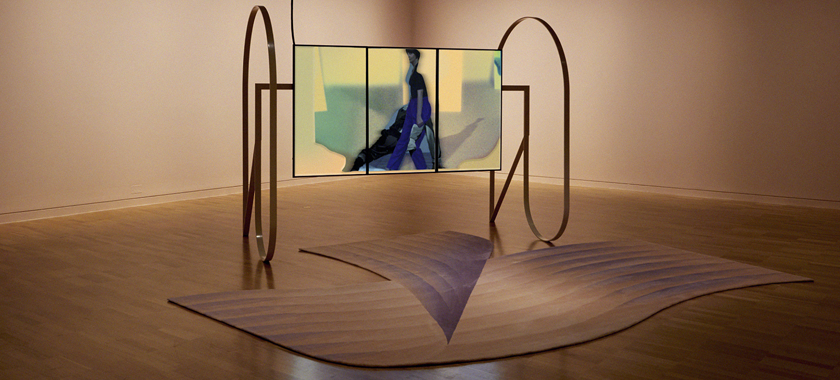 Detail: nova Milne (Fellow in Digital/Electronic Arts '20); "Skin Without Biography 2011/2019;" 3 channel 2K synced video, archived 3K home movie, 4k footage, animation and rotoscopy, 3 LED screens, cords, cotton, media players, powder-coated steel, artist's custom hand-tufted wool carpet, sound: multichannel stereo; Image Courtesy the artist and Art Gallery NSW
We speak with nova Milne about their innovative work and the future of video art forms.
The new year offers opportunity to consider new ways of creating, whether with new media or with more traditional materials. To honor this, we spoke with the innovative two-person artist nova Milne about their work, the future of video art forms, and how grant funding has augmented their art. nova Milne received a 2020 NYSCA/NYFA Artist Fellowship in Digital/Electronic Arts.
NYFA: Please tell us about the origins of your artistic collaboration.
nova Milne: It was an intense and youthful ignition, and an old Super 8 camera borrowed from a friend's dad. We realized we were collaborating a little bit after the fact. We had questions about authorship and collaboration that overlapped our personal entanglement. Later, we attended art school on unceded Gadigal land (aka Sydney, Australia) and started exploring what collaboration means in an institutional context. The way we work and think of our process continues to mutate, as we do as individuals. At this point in time, we've amassed a shared visual language, a kind of shorthand for making that feels less like a verbal negotiation and more like a continuum we tap in and out of.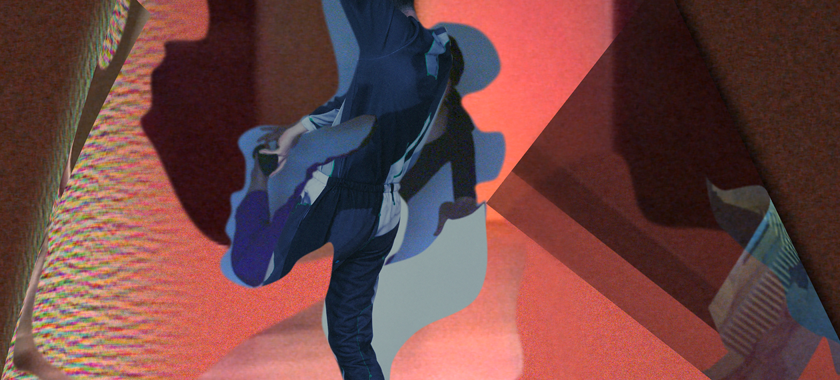 NYFA: Are there specific ways that artist grants have enabled you to expand the capabilities of your practice?
nM: In Australia, because of the geographic distance, there's an emphasis on funding for emerging artists to be able to travel to international residencies and development opportunities. Those experiences were really wild and formative for us. Project-specific funding definitely enabled the scale of some works, including traveling to meet with a subject or mentor, or access to quality equipment or production, all of which we couldn't have managed without. The biggest and most sustainable enabler has really always been time itself. Now that we've got more of a developed sense of studio practice, it's actually the unrestricted grants, like the NYSCA/NYFA Artist Fellowship, that have felt most supportive for continued making.
NYFA: How do you see the future of video art? Are there any ways you'd like to present your work that you haven't yet?
nM: Video art feels like a historical term now, because it's sort of fulfilled a science-fictional proposition as an invisible, ubiquitous form. It's difficult to decide what exactly constitutes video art at this moment. There's new potential for practically re-framing the value proposition for what artists produce, particularly online and that's definitely compelling. But we've yet to arrive at an online platform that satisfies what we like to engage during a site-responsive physical installation. We've always been interested in feeling through the physicality of how you view things in relation to the mutable materiality of video. For this reason, our works have been tending towards the sculptural. Some of our favorite installs have grown from negotiating non-whitecube or black box environments, and we're interested in the potential of online equivalents.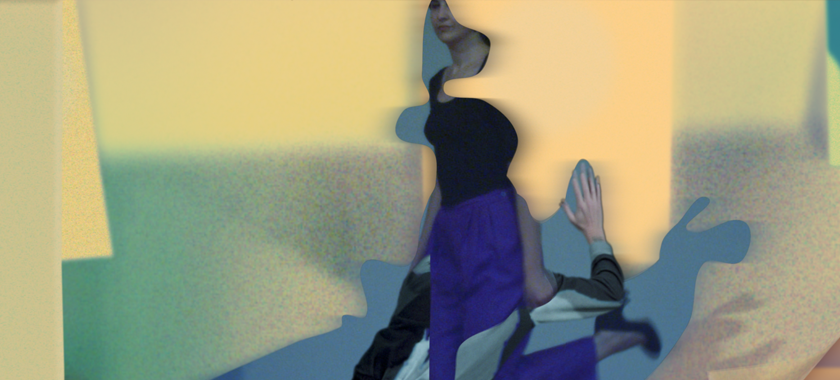 NYFA: What's something you've learned from your experience as immigrant artists that you would impart to newly immigrated artists?
nM: Relocating during a time of heightened exclusionary policies and sentiment made us very conscious of the disparity in immigrant experiences, and its uneven process. What was most sustaining to us is probably the most common of needs; that it's essential to find, form, and connect with a community that feels safe. We've been very moved by the number of times a new friend or someone in our network has been generous in guiding us through some unknown, whether it be finding employment, a place to live, a studio, or even just navigating the healthcare system. It can be helpful connecting with other contacts you may have from home because it helps to know someone who may have taken a similar passage. In some cases, national embassies with cultural ambassadors can be worth reaching out to, as they can help connect with opportunities.
About nova Milne:
nova Milne is a two-person artist. Drawing on an intimately negotiated language, they make moving images, video-sculptures, and restorative actions. These may be an assemblage of gestures, dance, or re-animated encounters that transgresses time. Their process often begins with the feeling that something found; a recording, a piece of biographical ephemera, or some micro-historical minutia, is emitting an urgent plasticity.
Solo projects include exhibitions at the Art Gallery of New South Wales (NSW) and Artspace, Sydney. They've shown in institutions such as the Kadist Foundation and The Rodin Museum, Paris; The Museum of Contemporary Art Australia; The Museum of Old and New Art, Tasmania; and the National Taiwan Museum of Art. Their work is represented in private and public collections including The Centre Pompidou, The Art Gallery NSW, Lyon Housemuseum, and The Art Gallery of Western Australia. They have been fellows of the Bemis Center, Omaha, and the International Studio & Curatorial Program (Samstag Scholarship), New York.
– Interview conducted by Kyle Lopez, Program Associate and Editor, Con Edison Immigrant Artist Program Newsletter
This post is part of the ConEdison Immigrant Artist Program Newsletter #144. Subscribe to this free monthly e-mail for artist's features, opportunities, and events. Learn more about NYFA Immigrant Artist Mentoring Program.