Conversations | Ya Yun Teng
Conversations | Ya Yun Teng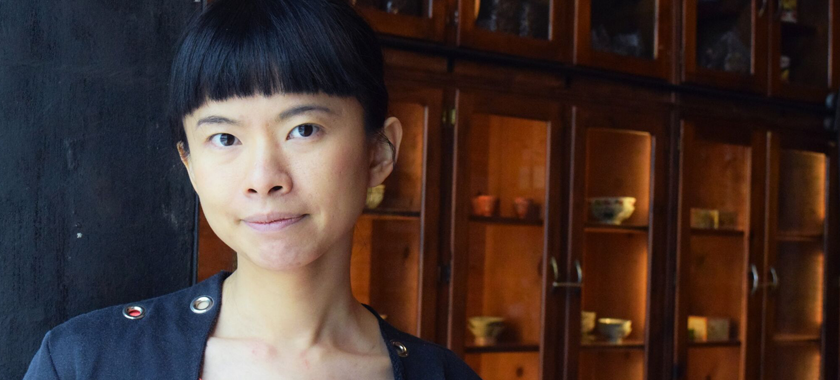 Image Detail: Ya Yun Teng, Photo Courtesy Ya Yun Teng.
Meet NYFA's newest staff member and learn about NYFA's vision for its forthcoming Immigrant Artist Resource Center.
We are excited to introduce Ya Yun Teng, who recently joined the New York Foundation for the Arts (NYFA) as Program Officer, Immigrant Artist Resource Center (NYC). NYFA Learning envisions the Resource Center becoming a hub where immigrant artists in New York City can benefit from useful resources, build communities, and amplify their voices in the American cultural landscape. Learn more about Teng's personal and professional background as well as her ideas for the future of this new resource.
NYFA: Can you tell us a bit about your story of moving and adapting to the U.S.?
Ya Yun Teng: I came to the United States in 2005, and New York City was my first stop. One thing that I learned after coming here was sort of rethinking my own Chinese identity. Growing up in Taiwan in the 80s and 90s, there were quite clear answers in terms of who you are culturally; of course, a lot has changed, but there were pretty firm ideas, at the time. Coming here, I was able to meet Chinese people coming from different areas of China and Chinese-Americans who were raised here. Everybody had a different relationship to their Chinese identity and cultural tradition, which was an eye-opening experience for me.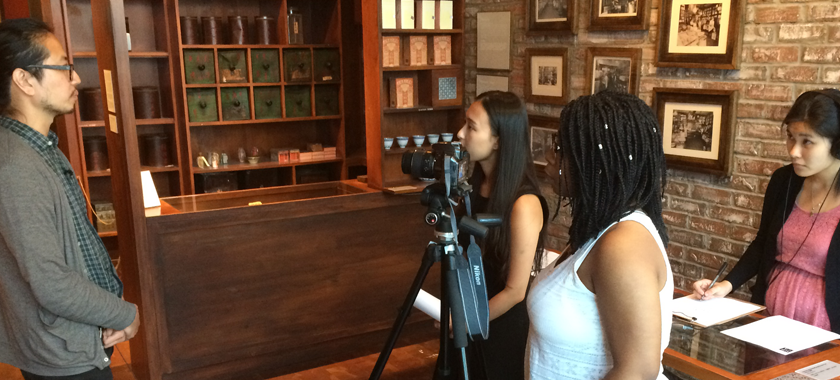 NYFA: You've joined NYFA after roles at Flushing Town Hall and the Museum of Chinese in America. What's one memory you're proud of from your work at each organization?
YT: When I was managing the oral history project at the Museum of Chinese in America (MOCA), Dr. Betty Lee Sung invited us to her home for an oral history interview. Dr. Sung is a leading authority on the Chinese in America; her publications on Asian American race issues have been recognized as an influential force in advancing the rights of Asian Americans and immigrants in the U.S.
I arrived with three students from MOCA's summer internship cohort who were learning about collecting oral history. Many of the students from the cohort were interested in learning Chinese American history that wasn't taught in classrooms. Some of them wanted to reconnect to their own roots. Dr. Sung was in her early 90s then and was home-bound because of her health condition. We completed the interview but found that we were sitting down at her dining table, having tea and conversations with her. I still remember the moments after we finished packing and said goodbye to her. She stood at the doorway of her apartment, propping the door open with her walker, waving to us and inviting us to come back.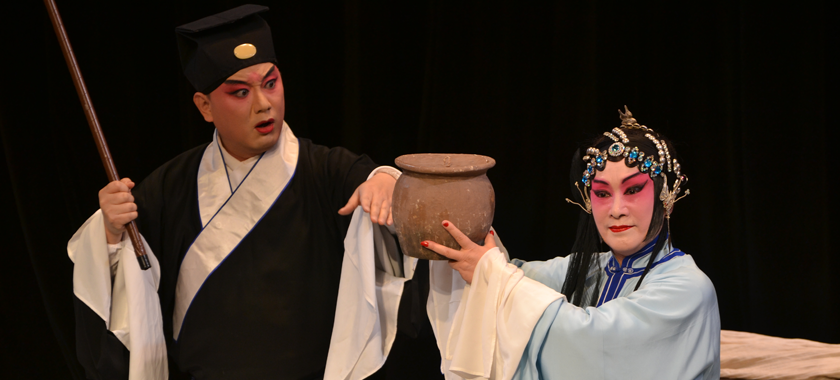 During my time in Flushing Town Hall (FTH), I was most happy to see the flourishing partnership between FTH and the Kunqu Society, a Flushing-based community arts organization dedicated to preserving and advancing one of the oldest extant forms of Chinese traditional theater.
The Kunqu Society first came to FTH as a regular venue renter. The work deepened as the Kunqu Society's program became part of FTH's season program and its NEA proposal, receiving national validation twice through NEA funding. The growing partnership between the two organizations has allowed FTH to connect people from different backgrounds and foster understanding among each other. For Kunqu Society, the collaboration has introduced a wider range of people an opportunity to understand and appreciate their vision and keep the art form alive. Being the bridge between the Chinese/Chinese American community and FTH, I recognized the value of the Kunqu Society's vision and quality would enhance FTH's mission.
NYFA: Is there a specific dream goal you'd like to achieve via the Immigrant Artist Resource Center?
YT: I'm definitely looking forward to centralizing available resources and trying to foster community among immigrant artists and beyond. Eventually, I think it'd be really fun to find ways to celebrate and highlight immigrant artists' contributions to American culture. I had this very American experience of meeting Chinese people from other parts of China in the U.S. and realizing that I don't really have to be my one idea of Chinese. All of these new ideas came because I moved to New York City, so I've been really interested in looking into these uniquely immigrant stories and sharing these kinds of perspectives more widely.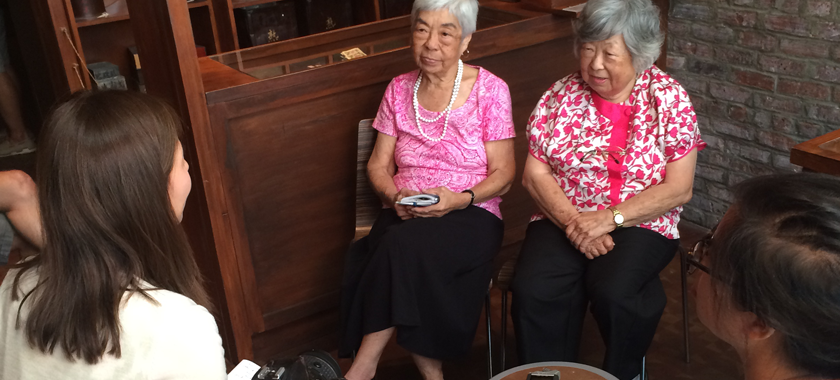 NYFA: What's one piece of advice you would give to other immigrants who may want to break into a career in arts administration?
YT: Speaking from my own experience, immigrating to a new country is a humbling experience. There are so many new things to learn, process, and reflect upon. On top of all that, the thought of building a career is even more stressful, as it is not an easy thing to begin with.
I found it helpful to remind myself to find my center when feeling overwhelmed. It's not always easy to find one's center, but it is important to remember that as an option. To those who are interested in breaking into a career in arts administration, I find it helpful to pay attention to not only social trends that are taking place in the U.S. – I try my best to study its historical context. The process provides me insights into conditions that have influenced people's actions and decisions. It helps me better understand what is happening and navigate both my career and life in my adopted home.
If you are an artist or an organization working to support immigrant artists, we'd love to hear from you! Feel free to reach out to Ya Yun by email or phone at [email protected] or (212)366-6900 ext. 224.
About Ya Yun Teng:
Ya Yun Teng is a non-profit cultural programmer and arts administrator with a passion for uplifting underrepresented narratives who is devoted to providing equitable access to the arts. She came from Flushing Town Hall as the Community Outreach – Chinese Project Director, where she was responsible for presenting public programs related to Chinese heritage and by artists from these traditions. While there, she supported artists from different disciplines in the Chinese immigrant community, helping them develop works and build audiences. Prior to Flushing Town Hall, Teng managed oral history projects at the Museum of Chinese in America (MOCA) in Manhattan, where she did community outreach to build participation by engaging youth and young adults in the process of collecting oral history and family migrant stories. She also worked closely with the museum's exhibition department to incorporate the stories into MOCA's exhibitions and programs.
Teng was born and raised in Taiwan. She immigrated to the United States in 2005 to complete her graduate study in educational communication and technology at New York University. Her love of human stories brought her to work with organizations such as the Lower East Side Tenement Museum, Women Make Movies, Museum of the Moving Image, Queens Council on the Arts, and WITNESS.
Portions of this interview have been edited and condensed.
– Interview conducted by Kyle Lopez, Program Associate and Editor, Con Edison Immigrant Artist Program Newsletter
This post is part of the ConEdison Immigrant Artist Program Newsletter #145. Subscribe to this free monthly e-mail for artist's features, opportunities, and events. Learn more about NYFA Immigrant Artist Mentoring Program.