Dedicated Support for Artists: Conversation with Kay Takeda – PART I
Dedicated Support for Artists: Conversation with Kay Takeda – PART I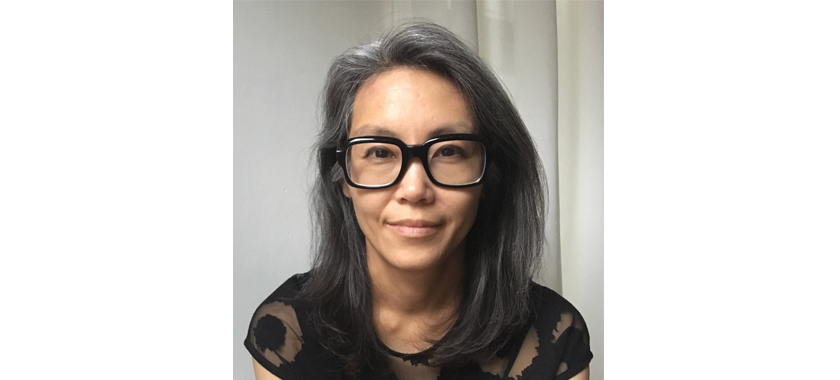 Image Kay Takeda headshot, Photo Credit: Anne Prosser
Kay Takeda, Executive Director, Foundation for Contemporary Arts (FCA), shares advice for artists and her experience supporting artists who are navigating the system of arts funding.
Drawing from her 25 years of experience in supporting the advancement of artists and the arts sector, Foundation for Contemporary Arts (FCA) Director Kay Takeda shares resources from FCA and talks about her work supporting artists to better understand grant programs and trends in the field in Part 1 of a two-part interview.
New York Foundation for the Arts (NYFA): You are Executive Director at FCA, and formerly served as Deputy Director of Artist Programs at the Joan Mitchell Foundation and Vice President of Grants and Services at Lower Manhattan Cultural Council (LMCC). What inspires you to support artists?
Kay Takeda (KT): I've been fortunate to work closely with artists since my earliest days in the field. My first job was as part of a small but mighty team running a contemporary exhibition program in a historic site, along with a studio program for visual artists and an international residency program. At the time I was also the only "non-artist" on the board of an artist-run space my friends had started in Greenpoint, Brooklyn, called Goliath Visual Space. I loved working with artists and learned so much, including how important professional resources and community are for an artist's practice. My subsequent work in arts funding and artist support feels like an extension of that.
I went into grantmaking in 2000. The longer I worked in the field and the more I came to understand existing systems of support for the arts in the United States, the more I wanted to focus my energies on funding artists directly. Artist compensation can be quite unpredictable and at times unreliable, making direct subsidy in the form of grants very important. In running these programs, I also came to see how hard it could be for artists to successfully research, apply for, and receive funding from a system about which they knew little. I understood that part of my job was to help artists better understand grant programs and navigate the system of arts funding generally. Redesigning grant seminars with my team at LMCC later led to developing workshops on topics like grant writing, budgeting, public art, and eventually a personal finance program for artists that ran for 10 years. It has been such a privilege to work with artists in this capacity and to see the changes they choose to make once they have this information and support.
In more recent years, I have focused on how to change systems to better support artists. At Joan Mitchell Foundation, we re-envisioned our fellowship program into a five-year grant to each artist—the idea being that if we were more predictable and reliable as a funder, artists would be in a better position to make plans for the future. At FCA in my current role I have the opportunity to learn from and steward an organization that is artist-founded and led; and that has built its programs and activities from that perspective.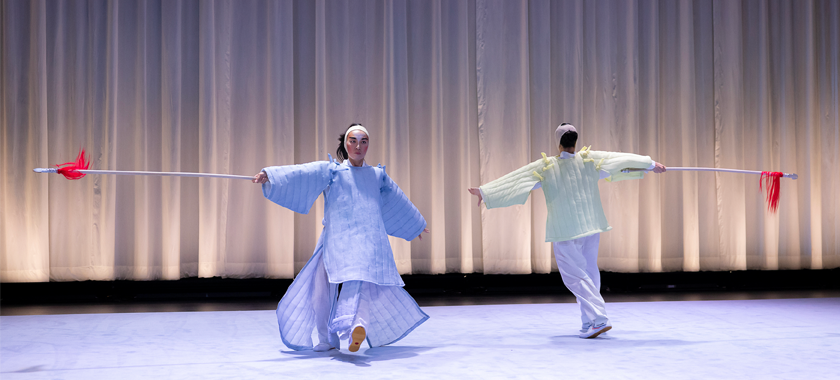 NYFA: What are some challenges that the artists you serve are experiencing? What advice or solutions do you find yourself offering?
KT: FCA's Emergency Grants program provides grants of up to $3,000 to experimental artists working in dance, music/sound, performance art, poetry, theater, or visual arts for urgent, last-minute project needs or for sudden opportunities that leave no time to fundraise. Artists can apply to us within 8 weeks of their project's public presentation; we review applications monthly. Due to the nature of the program, we see so many of the challenges that arise for artists in realizing a project as envisioned. They are often making tough choices about how to use very limited funds to pay for an important creative decision, collaborators, travel, and transportation, or other unexpected developments. Hopefully, our support enables artists to make those decisions with less financial strain.
With the onset of the pandemic, programming ground to a halt. During that time, FCA pivoted and began making COVID-19 relief grants directly to artists for the next two years as an extension of its Emergency Grants and as part of the Artist Relief coalition.
In the last year or so we have seen artists returning to active presentation of their work locally, nationally and internationally. This is encouraging, but the effects of the pandemic are ongoing; everything is more expensive and less predictable. We continue to see artists facing COVID-related postponements, last-minute personnel changes, and inflationary price increases. In response we increased our Emergency Grants budget by $100,000 last year and are working to keep the budget at that level into the future. Interested artists can take a look at our social media feeds to see examples of the kinds of experimental projects we support.
Our Grants to Artists awards have a very different intention and process. We make $45,000 grants to artists through a nomination and selection process that does not involve an application. These grants are unrestricted; they are a creative endorsement of an artist by their peers and intended for the recipient to use in whatever way they wish. We hear from grantees how they've used these funds to work in a more focused manner, to make time to carry out research, to take a break from other activities, to take risks. The volatility of recent years only emphasizes how important such unrestricted funding—and the encouragement of fellow artists—can be.
About Kay Takeda
Kay Takeda is the Executive Director of the artist-founded and artist-led Foundation for Contemporary Arts (FCA), which celebrates its 60th anniversary this year. FCA recognizes artists making innovative work through unrestricted grants and project support for urgent needs and opportunities. In her previous role as Deputy Director of Artist Programs at the Joan Mitchell Foundation, she oversaw a diverse roster of artist-centered initiatives, including its grants, residencies, and professional development programs. As Vice President of Grants and Services at Lower Manhattan Cultural Council, she developed and expanded the organization's grantmaking and professional development programs and launched new community initiatives. She has led national grantmaking programs at Arts International and managed exhibitions and programming at the Newhouse Center for Contemporary Art, Snug Harbor. She serves on the board of Movement Research and lectures widely on professional issues affecting artists.
–Ya Yun Teng, Program Officer, Immigrant Artist Resource Center (NYC)
This post is part of the ConEdison Immigrant Artist Program Newsletter #158. Subscribe to this free monthly e-mail for artist's features, opportunities, and events. Learn more about NYFA Immigrant Artist Mentoring Program.