Introducing | 2021 Canadian Women Artists' Award Recipients Rena Anakwe and Sana A. Malik
Introducing | 2021 Canadian Women Artists' Award Recipients Rena Anakwe and Sana A. Malik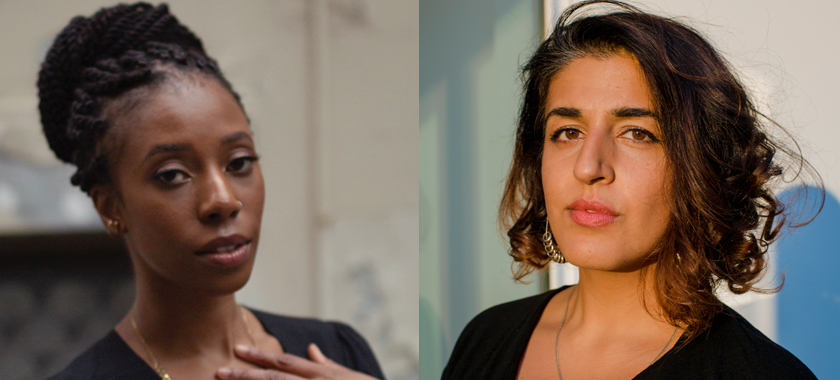 Image from Left: 2021 Canadian Women Artists' Award Recipients Rena Anakwe and Sana A. Malik, Photo Credits: Kofi Duah/Kofmotivation and Tanya Bindra
Award offered by NYFA with funding from the Canadian Women's Club of New York.
The New York Foundation for the Arts (NYFA) has announced interdisciplinary artist Rena Anakwe and filmmaker Sana A. Malik as its 2021 Canadian Women Artists' Award recipients. The $5,000 award is designed to provide financial support to emerging or early career women artists working in any discipline, and can be used in any manner the recipient deems necessary to further their artistic goals. The award program is supported by funding granted to NYFA by the Canadian Women's Club (CWC) of New York as a way to continue its philanthropic work when it disbanded. This year, the CWC and NYFA awarded two $5,000 prizes.
"We're thrilled to honor Rena Anakwe and Sana A. Malik with 2021 Canadian Women Artists' Awards, and are grateful to the Canadian Women's Club for this support of their work and creative visions," said Michael L. Royce, Executive Director, NYFA. "Rena and Sana are making work that creates space for appreciating and understanding our humanity, which is something we really need right now," he added.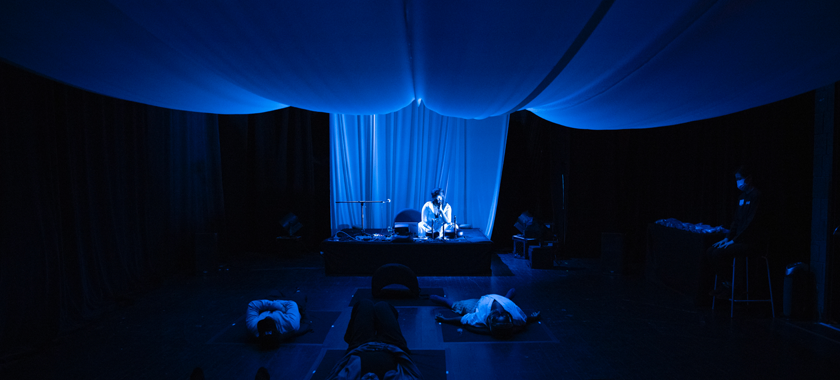 Rena Anakwe is an interdisciplinary artist, performer, and healer working primarily with sound, visuals, and scent. Exploring intersections between traditional healing practices, spirituality, and performance, she creates works focused on sensory-based, experiential interactions using creative technology. She is based in Brooklyn, NY, by way of Nigeria and Canada.
Most recently, Anakwe was awarded a 2021-2022 MacDowell Fellowship for Interdisciplinary Arts and a 2022 Jack Nusbaum Artist Residency at Brooklyn Academy of Music (BAM). She was a 2020-2021 resident of the Jerome Foundation AIRspace Residency for Performing Artists at Abrons Arts Center, a 2020 Radiophrenia commissioned artist, a 2019 ISSUE Project Room Artist-in-Residence, a 2019 Abrons Arts Center (AAC) Sound Series commissioned artist, and a 2018 Signal Culture Artist-in-Residence. Anakwe has collaborated, produced, and shown audio/visual/scent work at New York City venues including Dia Foundation, Danspace Project, En Garde Arts/Brookfield Place, Fridman Gallery, La MaMa E.T.C., MoCADA, MoMA PS1, and Weeksville Heritage Center; toured nationally with Les Nubians; and internationally at Radiophrenia, Scotland; CTM Festival, Germany; and Europe's Capital of Culture in Turku, Finland. She has also guest curated "Sunday Service," a salon-style evening of cross-disciplinary performances and presentations at Knockdown Center. Anakwe has an MPS degree in Interactive Telecommunications Program (ITP) from New York University's Tisch School of the Arts, an MFA degree from The Actors Studio Drama School at Pace University, and a BS degree from New York University's Leonard N. Stern School of Business.
Said Anakwe upon receiving a 2021 Canadian Women Artists' Award: "The fact that Canada, my birthplace, is investing in furthering my practice through this accolade and financial support is truly an honor. It's important to show the different types of storytelling, world-building, and creative exploration that Canadian artists are crafting and I am thankful to be a recipient of this kind of support. Being a person of hyphenated identity (as a Canadian-Nigerian-American) I am trying to create experiences that can hold the multitudes of others like me, that are finding footing in this world through their artistic practices and in doing so are creating opportunities to hold space for healing, grief, joy and all that comes with existing in this life."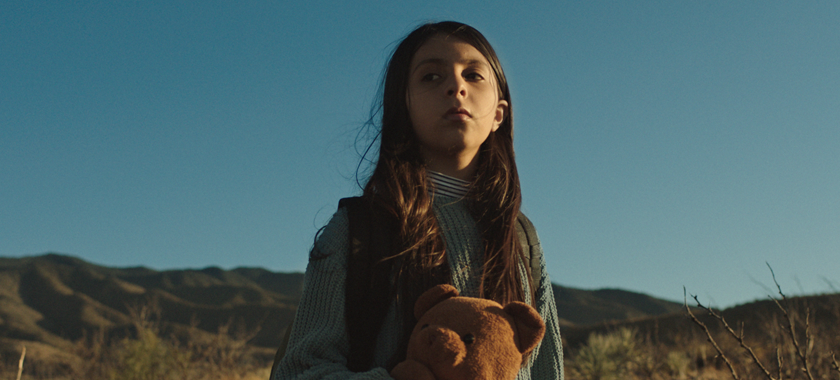 Sana A. Malik is a UK-born, Pakistani-Canadian filmmaker living in New York, NY. Her work explores the intimacies and contrasts of immigrant life, depicting ancestral memory, generational resilience, and celebration even as separation carries deep loss. Malik's 2019 film Guanajuato Norte, which she co-directed, won a BAFTA Student Film Award and can be viewed on The New Yorker's documentary channel. She is writer and director of the short film Away, Together, supported by the North Face's Move Mountains Filmmaker's Grant and a winner at the Santa Fe Independent Film Festival. She is currently co-directing the short documentary Citizen Khan about an intrepid early Afghan immigrant's 100-year legacy in small town Wyoming.
​​Malik is a member-owner of Meerkat Media Co-operative, where she has produced and directed commissioned series for clients such as Sesame Street and Nike, as well as independent short films and features. She has additionally produced work for the BBC, MTV, and Axios on HBO and was an Associate Producer on the Peabody-nominated Policing the Police 2020 for FRONTLINE. She is the founder of an independent media company for women of color filmmakers and artists called This is Worldtown. Prior to a full-time career as a filmmaker, Malik trained as a journalist and previously worked in public health risk and communications globally. She is a graduate of Columbia University's School of Journalism, the University of London (LSHTM), and the University of Toronto. As someone who prioritizes cultivating intentional creative spaces and community, you can also find Malik via the Brooklyn Filmmakers' Collective, Brown Girls Doc Mafia, and the BAFTA Newcomer Talent Initiative.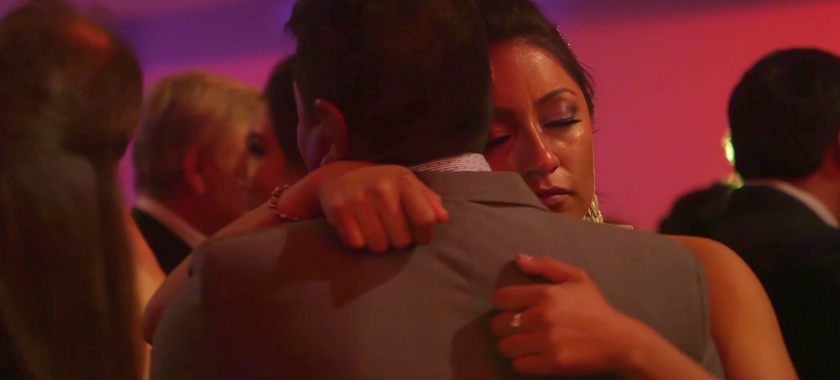 Said Malik upon receiving a 2021 Canadian Women Artists' Award: "I feel incredibly grateful to receive this award which will assist me as I develop my independent films. Like any artmaking, filmmaking is a challenging path to sustain and cannot be done in isolation. The importance of collaboration and support from a community that believes in and sustains your vision is crucial. As an immigrant woman of color, the recognition from a body like NYFA and the acknowledgement of Canadian talent across the border is invaluable."
Lorraine Bell, Board Director Bridgemarq Real Estate Services, Hot Docs Foundation USA, the University of Toronto Associates, Inc., and former Canadian Women's Club member said: "The legacy of the women from the former Canadian Women's Club of NYC continues to make a difference in the lives of Canadian female artists. We are very honoured that NYFA selected two deserving Canadian female artists for our grants this year. Rena Anakwe, our visual artist selection and Sana A. Malik, our media and design selection, are talented Canadians making an impact on our communities through their art and we are thrilled to be able to provide much needed assistance through our grant program. Congratulations to both Rena and Sana."
Find out about additional awards and grants here. Sign up for our free bi-weekly newsletter NYFA News to receive announcements about future NYFA events and programs.