Introducing | John Hrehov Receives 2021 Recharge New Surrealist Prize
Introducing | John Hrehov Receives 2021 Recharge New Surrealist Prize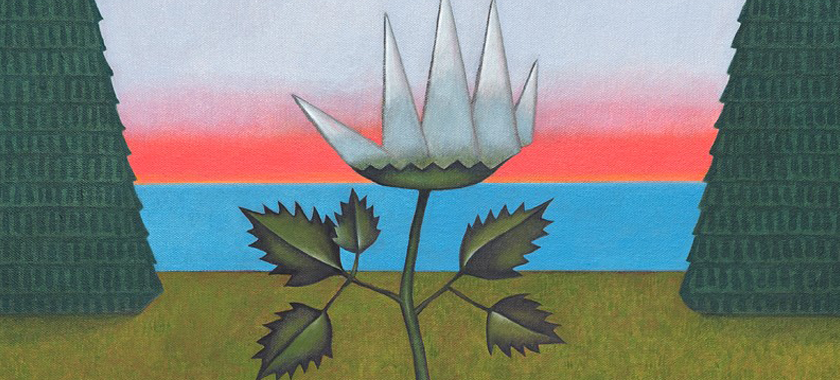 Image Detail: John Hrehov (Recharge New Surrealist Prize '21), "Pirate Grave," 2021, oil on canvas on panel, Photo Credit: chriscrawfordphoto.com
$7,000 award created for painters living in the U.S. and U.S. Territories who are working in the New Surrealist Style.
The New York Foundation for the Arts (NYFA) has announced John Hrehov as the 2021 recipient of its Recharge New Surrealist Prize. The $7,000 award is supported by funding granted to NYFA by the Gu Family of The Recharge Foundation, a private non-profit organization that aims to promote cross-cultural craftsmanship preservation and create dialogues between antiques, high jewelry, fine arts, and technology. In addition to special projects and exhibitions, the foundation provides grants like the Recharge New Surrealist Prize to support contemporary artists, craftsmen, and designers.
Hrehov, who lives in Fort Wayne, IN, portrays objects and scenes from his home and neighborhood in paintings and drawings that underscore the miraculous in the everyday. He is primarily interested in the symbolic content of images, coupling familiar scenes done from memory with formal elements of value, texture, and form to express his feelings about his surroundings—seeing often overlooked areas of life as being particularly distinctive and essential.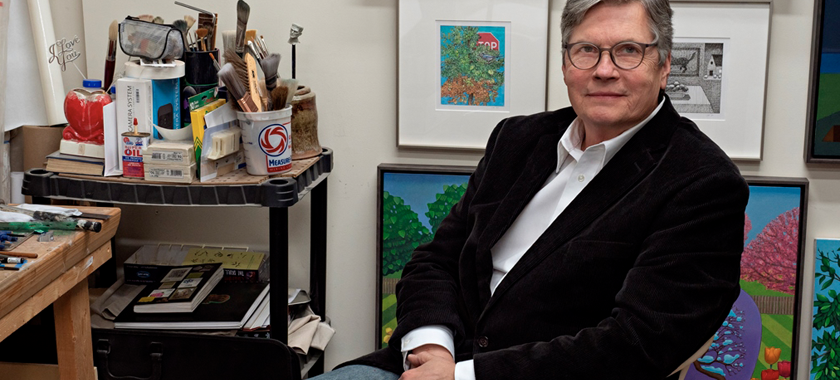 "We are grateful to the Gu Family for their support of individual artists like John Hrehov, who bring a unique perspective to the field of painting," said Michael L. Royce, Executive Director, NYFA. "Hrehov's focus on the everyday, while honed over decades, feels incredibly timely in the midst of the pandemic when many of our personal geographies have narrowed to our homes and neighborhoods." he added.
Hrehov has had numerous solo and group exhibitions throughout the country. Recently, his work was displayed in a group show at Cleveland Institute of Art, Cleveland, OH, and in solo exhibitions at Indiana University-Purdue University, Fort Wayne, IN; Wood Street Gallery, Chicago, IL; Fort Wayne Museum of Art, Fort Wayne, IN; Yvonne Rapp Gallery, Louisville, KY; Wheaton College, Wheaton, IL; and Denise Bibro Fine Art, New York, NY. Hrehov is represented by Denise Bibro Fine Art, New York, NY; Gallery Victor Armendariz, Chicago, IL; and Crestwood Gallery, Roanoke, IN.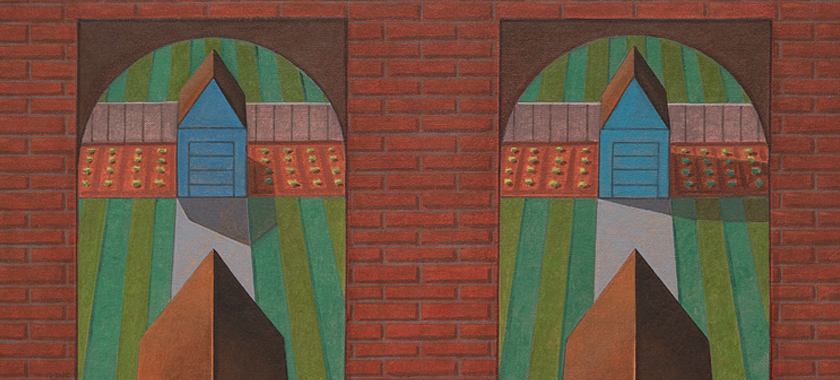 Hrehov's awards and honors include the Gladys Emerson Cook Prize in the Area of Prints, Drawings, and Pastel; inclusion in the 167th Annual Exhibition National Academy of Design, New York, NY; and the Eastman-Bolton Memorial Prize, Cleveland Institute of Art, IN. His work has been reviewed in Art in America, American Artist, Louisville Courier-Journal, and The Journal Gazette of Fort Wayne, IN. Hrehov holds an MFA degree from the University of Illinois Urbana-Champaign and a BFA degree from the Cleveland Institute of Art. He is a Professor in the Department of Art and Design at Purdue University Fort Wayne.
"I am profoundly honored and grateful to receive the 2021 Recharge New Surrealist Prize. This recognition serves to reinforce the direction of my work and inspires me to continue producing new paintings," said Hrehov.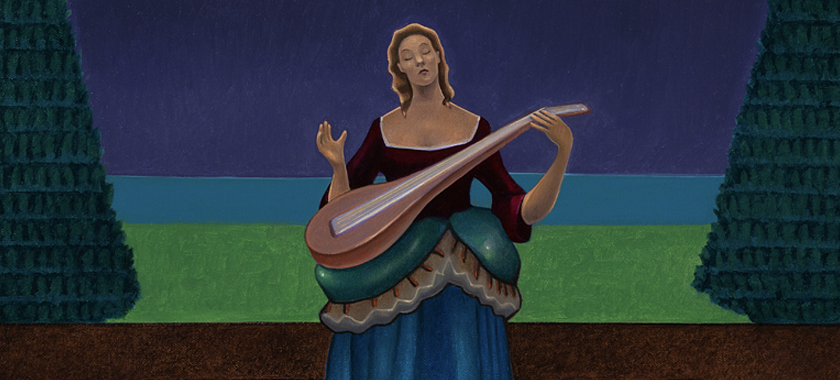 Lorin Gu, Founding Partner of Recharge Capital and a member of NYFA's Board of Trustees, said of Hrehov: "We're thrilled to recognize John Hrehov with the 2021 Recharge New Surrealist Prize, and hope that this award helps to encourage new work and explorations into 2022 and beyond. We look forward to seeing what's next in his already distinguished career."
Find out about additional awards and grants here. Sign up for our free bi-weekly newsletter NYFA News to receive announcements about future NYFA events and programs.