Monday Motivation | Bookmark Your Search!
Monday Motivation | Bookmark Your Search!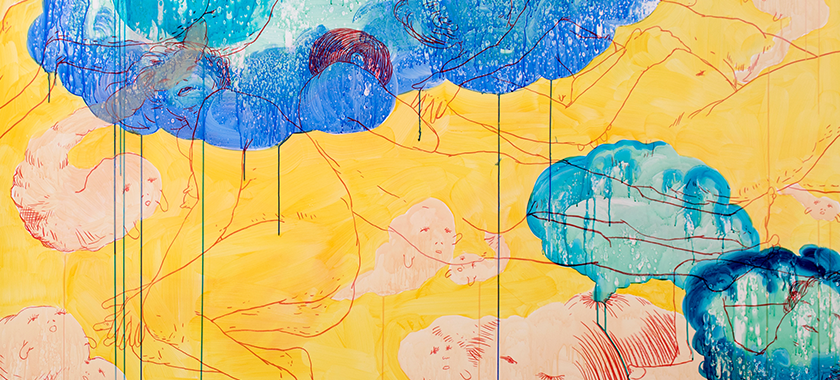 Image (detail): Nicole Maloof (Finalist in Printmaking/Drawing/Book Arts '17), "The stuff dreams are made of," 2016; crayon and acrylic on polypropylene
Kick off your week with Monday Motivation!
Tip of the week
You may have noticed by now that NYFA Classifieds has a brand new look, but have you had the chance to investigate its new features? Your search filters now generate a unique URL, which you can bookmark. That way, every time you come back to that link, you'll see only the pre-filtered positions of your interest.
This week's highlighted jobs:
Director of Development
Contemporary Art Museum St. Louis
St. Louis, MO
Digital Marketing Manager
Craft Contemporary
Los Angeles, CA
Gallery Assistant
Fountain House, Inc.
New York, NY
Painting and Drawing Visiting Faculty Position
Bennington College
Bennington, VT
Artistic Director
RiverArts
Hastings on Hudson, NY
This week's highlighted opportunities:
Artist Fellowship
Tulsa Artist Fellowship
Tulsa, OK
Public Art at HBCUs
Maryland State Arts Council
Baltimore, MD
Call for Artists + Photographers
Innovate Grant
Wilmington, DE
Bronx Arts Live-In/Create-In Residency
Pizarts Global Dance Hub
Bronx, NY
– Luiza Teixeira-Vesey, Designer/Marketing Officer
Find more jobs and opportunities on NYFA Classifieds.
This post is part of a regular blog series, NYFA Creative Careers. Let us know what careers you'd like to learn more about by visiting us on Twitter: @nyfacurrent and using the hashtag #NYFAClassifieds.