Monday Motivation | Don't Go Radio Silent!
Monday Motivation | Don't Go Radio Silent!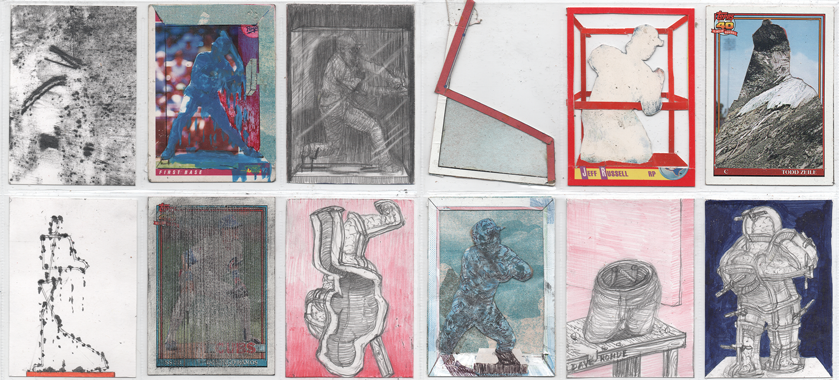 Image Detail: Norm Paris (Fellow in Printmaking/Drawing/Book Arts '20); "Cards;"2016-present (ongoing); card stock, paper, paint, graphite, colored pencil, acrylic paint
Kick off your week with Monday Motivation!
Tip of the week
Relationships need maintenance, and that is also true for the connections you make on LinkedIn. Save some time in your job search to interact with professionals in your network and make sure they don't forget about you. Scroll down to like and comment on their posts or get more involved by publishing your own articles. The more active your profile is, the more people will notice it.
This week's highlighted jobs:
Graphic Designer
Poetic Justice Group at MIT
Cambridge, MA

Vice President of Development
American Composers Forum
St. Paul, MN

Jonathan Little Cohen Associate Curator of American Art
Hood Museum of Art, Dartmouth
Hanover, NH

Inventory Specialist- Full-Time w/Benefits (Onsite Museum Relocation Move)
Crozier Fine Arts
Landover, MD

Director of Collections Management
The Cleveland Museum of Art
Cleveland, OH
This week's highlighted opportunities:
Juneteenth Murals, Burlington VT
Burlington City Arts
Burlington, VT

UrbanGlass Virtual Workshops Scholarship Deadline
UrbanGlass
Brooklyn, NY

Artist & Scholar Residency Program
The Rudi E. Scheidt School of Music at the University of Memphis
Memphis, TN

Recently Graduated Art Students: Call for Submissions
Susan Eley Fine Art
New York, NY
– Mary-kate Grohoski, Sales Manager
Find more jobs and opportunities on NYFA Classifieds.
This post is part of a regular blog series, NYFA Creative Careers. Let us know what careers you'd like to learn more about by visiting us on Twitter: @nyfacurrent and using the hashtag #NYFAClassifieds.