Monday Motivation | Don't Over-Filter
Monday Motivation | Don't Over-Filter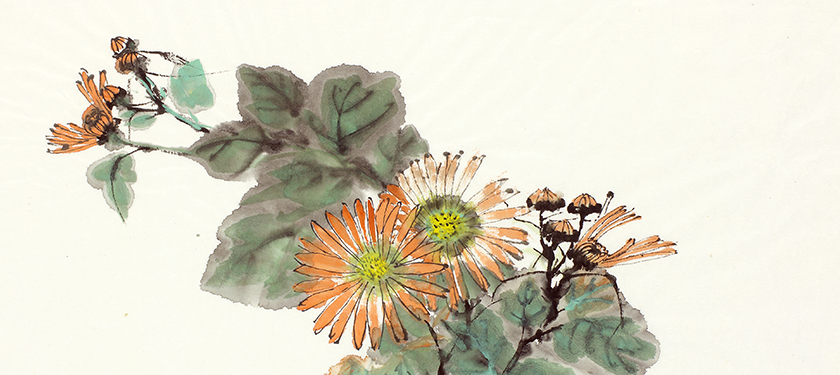 Image Detail: Zhong Hua (Fellow in Folk/Traditional Arts '18), "Chrysanthemum Season," 2016, Chinese watercolors on rice paper
Kick off your week with Monday Motivation!
Tip of the week
Instead of narrowing down your search by specific industries/sectors using the Filter Results tool on NYFA Classifieds, try selecting all of the industries and only un-selecting those you know you do not wish to work in. This could open you up to relevant and interesting positions you hadn't previously considered.
This week's highlighted jobs:
Resident Chef at Black Rock Senegal Artist Residency in Dakar, Senegal
Black Rock Senegal
Senegal

Director of Communications
Virginia Commonwealth University School of the Arts
Richmond, VA

Director of Business Operations and Development
Encore Creativity for Older Adults
Annapolis, MD

Personal Admin Assistant
Global Real Estate
Puyallup, WA

Virtual MacDowell Production Manager
MacDowell
Peterborough, NH
This week's highlighted opportunities:
Summer 2021 Residency Sessions in Crete, Greece 
Mudhouse Residency
Greece

The Barney Ewell Statue
Barney Ewell Legacy Committee
Lancaster, PA

Teaching Artist Training Institute - Now Accepting Applications
Marquis Studios
Brooklyn, NY

"Call & Response: Craft as a Tool for Activism"
Museum of Craft and Design
San Francisco, CA
– Mary-kate Grohoski, Sales Manager
Find more jobs and opportunities on NYFA Classifieds.
This post is part of a regular blog series, NYFA Creative Careers. Let us know what careers you'd like to learn more about by visiting us on Twitter: @nyfacurrent and using the hashtag #NYFAClassifieds.