Monday Motivation | Filter Results Wisely
Monday Motivation | Filter Results Wisely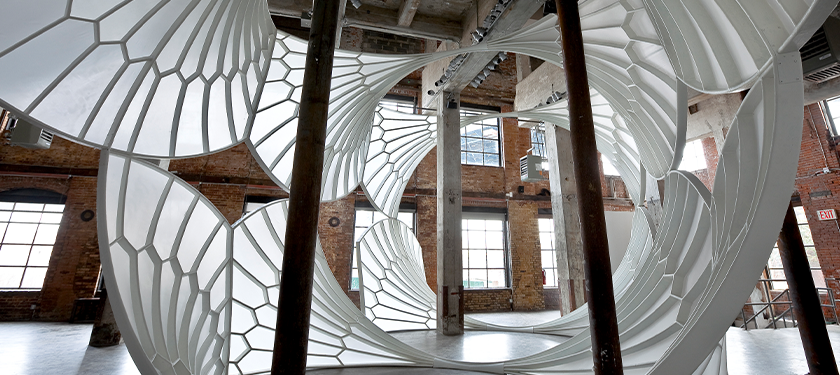 Image: David Henderson (Finalist in Craft/Sculpture '20); "A History of Aviation;" 2010–2017; foam, fiberglass, carbon fiber, aluminum, plywood, dacron, paint; 20'w x 35'l x 25'h (dimensions variable); Photo Credit: Etienne Frossard. This iteration: Smack Mellon, Brooklyn NY, 2011
Kick off your week with Monday Motivation!
Tip of the week
When job hunting, don't only filter results by selecting specific industries/sectors that you already know you're interested in. Instead, select all of the industries and then un-select the ones that you do not wish to work in. This could open you up to positions that you didn't realize sounded interesting and could be relevant to you.
This week's highlighted jobs:
Exhibition Designer
Carnegie Museum of Pittsburgh
Pittsburgh, PA
Chief Communications Officer and Director of Marketing
The Phillips Collection
Washington, DC
Curator – Remote Position
Loupe, Inc
Atlanta, GA
Senior Specialist
Artsy
New York, NY
Arts Education Administrator
Young Audiences NJ and Eastern PA
Princeton, NJ
This week's highlighted opportunities:
Call to Artists: Money Money Collage Artist Residency
Kolaj Institute
New Orleans, LA
Artist Rescue Trust – $150,000 Grant Program
Artist Rescue Trust
Austin, TX
Robotics Art Residency
PERCH, Penn Engineering
Philadelphia, PA
77ART Residency Summer 2021
77ART
Rutland, VT
– Mary-kate Grohoski, Sales Manager
Find more jobs and opportunities on NYFA Classifieds.
This post is part of a regular blog series, NYFA Creative Careers. Let us know what careers you'd like to learn more about by visiting us on Twitter: @nyfacurrent and using the hashtag #NYFAClassifieds.