Monday Motivation | Interviews Go Both Ways
Monday Motivation | Interviews Go Both Ways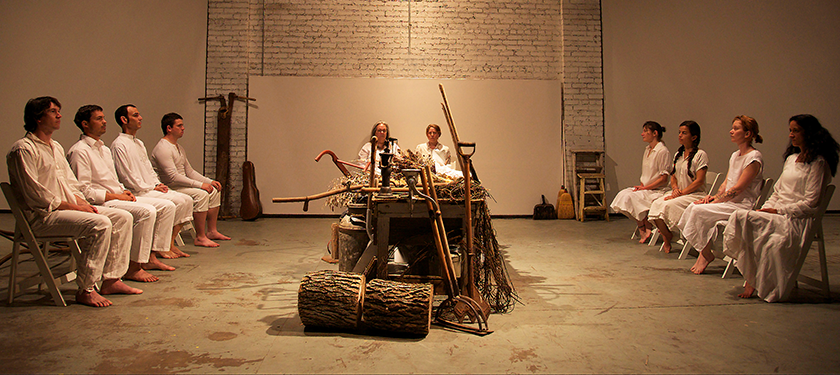 Ernesto Pujol (Fellow in Interdisciplinary Work '18), "Farmers Dream," 2010, durational group performance (10 performers for 12 hours), Salina Art Center Warehouse, Kansas, Photo: Ernesto Pujol
Kick off your week with Monday Motivation!
Tip of the week
A job interview is an opportunity for an employer to get to know you, but always remember that this is also a chance for you to find out whether you want to work at that organization. Make sure to ask questions about the work culture, such as, "What values are important to your organization, and how do employees live out these values in their day-to-day work?"
This week's highlighted jobs:
Assistant Director of Development
Yale University
New Haven, CT

Associate Appraiser
Jacqueline Silverman & Associates
Los Angeles, CA

Director for Exhibitions and Collection Management
Pennsylvania Academy of the Fine Arts
Philadelphia, PA

Assistant to the Director
Cheryl Numark Art Advisory
Washington, DC

Contemporary Art Gallery Director
West Chelsea Contemporary
Austin, TX
This week's highlighted opportunities:
Call for Curators / Online Exhibition at Project Gallery V
Project Gallery V
Brooklyn, NY

Call to Artists | The Magazine of Contemporary Art | Interviews, Features, Promotions
The Magazine of Contemporary Art
Los Aneles, CA

Working the Wound Screenwriting Workshops
Working the Wound
New York, NY

Courthouse Gallery Seeks Exhibition Proposals
Lake George Arts Project
Lake George, NY
– Mary-kate Grohoski, Sales Manager
Find more jobs and opportunities on NYFA Classifieds.
This post is part of a regular blog series, NYFA Creative Careers. Let us know what careers you'd like to learn more about by visiting us on Twitter: @nyfacurrent and using the hashtag #NYFAClassifieds.