NYFA Announces Inaugural Mertz Gilmore Foundation Dancer Award Recipients
NYFA Announces Inaugural Mertz Gilmore Foundation Dancer Award Recipients
Image Detail: Photo by Kathleen Kelley with collage by zavé martohardjono; "TERRITORY: The Island Remembers;" 2022; Presentation Venue: Gibney; Featuring Raha Behnam, Ube Halaya, x, Marielys Burgos Melendez, zavé martohardjono
Seven artists to receive $14,000 in unrestricted grants annually over the next 3 years to innovate, network, and build a resilient operational foundation.
New York Foundation for the Arts (NYFA), in partnership with The Mertz Gilmore Foundation (MGF), has announced Benjamin Akio Kimitch, Maria Bauman, Roderick George, Brandon Kazen-Maddox, Jordan Demetrius Lloyd, zavé martohardjono, and Soles of Duende (Brinda Guha, Amanda Castro, and Arielle Rosales) as the inaugural recipients of the Mertz Gilmore Foundation Dancer Award (MGFDA), a $14,000/year unrestricted grant that will empower dancers with sustained support to innovate, network, and build a resilient operational foundation over the next 3 years.
"The Mertz Gilmore Foundation is proud to support NYFA's Dance Award. Our work has always focused on ensuring that New York's innovative dance landscape reflects all communities and experiences, especially those whose talents have traditionally not been recognized and funded–such as queer and trans dancers and artists who are Black, Indigenous, and people of color. We hope this award will bring meaningful support to individual dance artists, while shaping a more just, equitable, and inclusive dance landscape." – Leah Krauss, Senior Program Officer for Dance & Special Projects
The MGFDA reflects the MGF's commitment to enriching New York City's dance ecosystem and NYFA's shared dedication to equity and justice in the arts. Recognized as a trusted partner, NYFA is currently leading a dynamic 3-year pilot program of the award.
"We are thrilled to partner with Mertz Gilmore Foundation on this pilot program," said Michael Royce, CEO of NYFA. "Their generous and unrestricted support gives recipients a chance to thoughtfully and intentionally grow and evolve, relieving some of the administrative pressures that can distract from the creative process and their artistic vision," he added.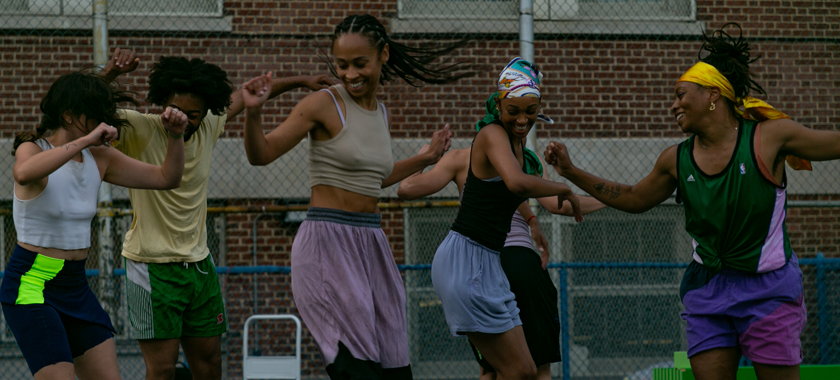 Founded in 1959, the MGF has supported emerging community-driven work, ideas, and movements, often responding to concerns before the wider field of philanthropy recognized the urgency behind them. In the 1980s, the MGF acted to support climate change solutions, address the AIDS crisis, and resource the LGBT and immigrant rights movements. In 2018, Mertz Gilmore began to publicly talk about its values-driven work in terms of justice and equity, recognizing that advancing racial, economic, environmental, and gender justice are crucial components to maintaining vibrant communities and a sustainable environment.
Said Soles of Duende upon receiving the award: "When a foundation supports you building your own foundation, there is nothing but appreciation that flows through. With this kind of support—support that is focused on assisting us in building the home in which our art forms, histories, and transformational dialogues can safely live—we are able to actually focus on growth instead of survival."
Please see below for more on the inaugural Mertz Gilmore Foundation Dancer Award recipients.
Benjamin Akio Kimitch is an artist and producer living in Brooklyn, NY. His recent dance works include Tiger Hands (The Shed as part of Open Call 2022) and Ko-bu (The Noguchi Museum and Danspace Project). For Tiger Hands, Kimitch received a Bessie New York Dance and Performance Award for Outstanding Choreographer/Creator. Artistic residencies include the Maggie Allesee National Center for Choreography at Florida State University, Movement Research Artist-in-Residence, and The Kitchen Dance and Process. In 2023, he began an ongoing, collaborative research project with choreographer Yasuko Yokoshi. Alongside his artistic practice, Kimitch is a producer for Perelman Performing Arts Center (PAC NYC) at the World Trade Center.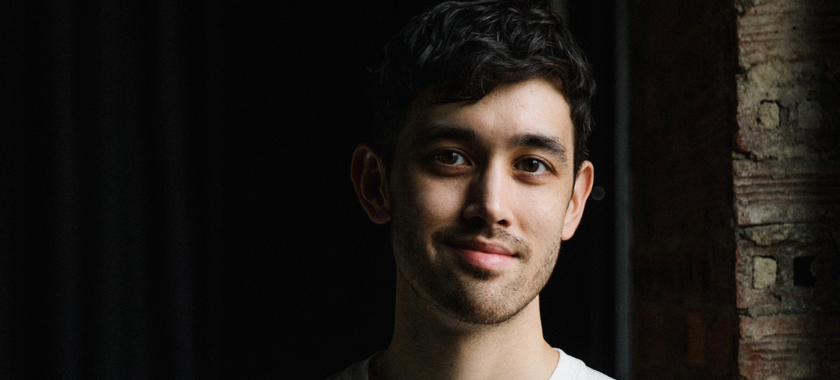 Maria Bauman is a Bessie-Award-winning, Brooklyn, NY-based, multi-disciplinary artist and community organizer from Jacksonville, FL. Bauman is also a sought-after facilitator and public speaker on the topics of social justice practices within performing arts, embodied and arts-based leadership development, and racial equity in the arts. She creates bold and honest artworks for her company MBDance, based on a Womanist approach to physical and emotional power, insistence on equity, and fascination with intimacy. Bauman brings the same tenets to organizing to undo racism in the arts and beyond with ACRE (Artists Co-creating Real Equity), the grassroots organizing body she co-founded with Sarita Covington and Nathan Trice in 2014.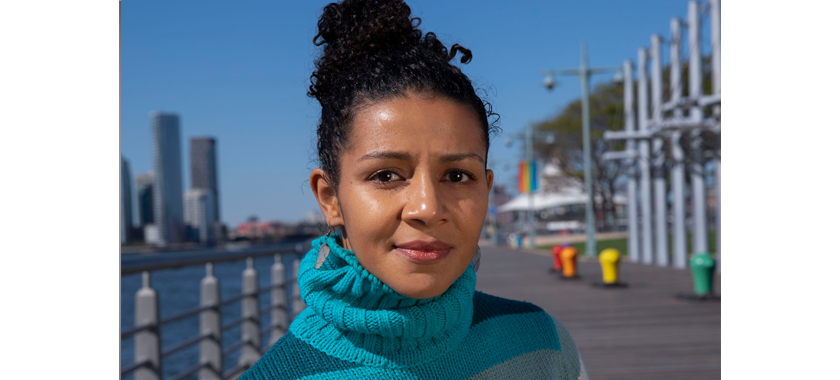 Currently, she is an Urban Bush Women Choreographic Center Fellow and a BAAD! resident artist. She has also been A BRIClab fellow, Community Action Artist in Residence at Gibney Dance, Artist in Residence at Brooklyn Arts Exchange, and DiP Artist Resident under the direction of Eva Yaa Asantewaa. She won a 2017 Bessie Award for Outstanding Performance with Skeleton Architecture and another Bessie Award in 2021 for her choreographic work on Saul Williams's The Motherboard Suite. Her artwork has been showcased in New York at at venues including Harlem Stage, SummerStage NYC, Danspace at St. Mark's, BAAD! Bronx Academy of Arts and Dance, 92nd Street Y Harkness Dance Center, and Dixon Place. Bauman and MBDance have also shared artworks across the U.S., in South Africa, and in Singapore.
Roderick George is a New York, NY-based artist, choreographer, and teacher from Houston, TX. George began his dance studies and classical training at Ben Stevenson's Houston Ballet Academy, and continued to hone his skills by exploring modern dance at The Alvin Ailey School while studying at the High School for the Performing and Visual Arts (HSPVA) in Houston. He has danced professionally for Cedar Lake Contemporary Ballet, Basel Ballet/Theater Basel, GöteborgsOperans Danskompani and The Forsythe Company under the direction of William Forsythe. George has showcased his choreographic work at Cedar Lake Contemporary Ballet, in the DanceLab at Ballett Basel, and as one of the main choreographers with the Ballett Basel School and The Suburbia project with the GöteborgsOperans Danskompani.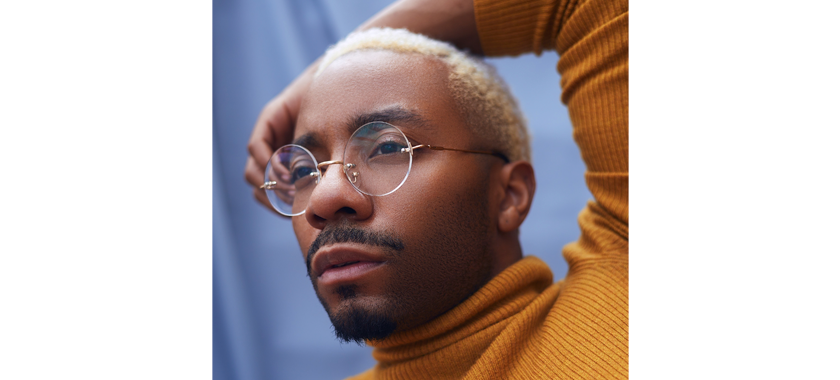 George founded kNoname Artist in 2015 to delve into deeper creative explorations with a growing group of close artistic collaborators. The company's unique movement style is cultivated by layering and blending a multitude of dance forms ranging from classical ballet to breakdance to acrobatics. kNoname Artist's singular movement expression weaves social commentary and diverse histories, traditions, and cultures together to both provoke thought and challenge the viewer's senses. The company has performed at festivals including Festival Quartiers Danses, Suzanne Dellal, Zurich Tanzhaus, Hollins University, New York Live Arts, Pavilion Noir | Ballet du Prejlocaj, Sophiensæle Festspiele, and Fall for Dance North/ NIGHTSHIFT. As a 2021-2022 season YoungArts Fellow, George developed the evening-length kNoname Artist production The Missing Fruit. It is set to premiere in 2023-2024.
Brandon Kazen-Maddox is a Grandchild of Deaf Adults (GODA) and third-generation native signer of American Sign Language (ASL) who identifies as a Nonbinary, Black Indigenous Person of Color and a member of the LGBTQAI+ community. Kazen-Maddox is a New York, NY-based artist, choreographer, director, actor, acrobat, activist, and ASL Artist. They create work with and for the Deaf and Disability communities, and highlight and empower BIPOC and LGBTQAI+ artists, building bridges of collaboration and community among people of all backgrounds and abilities. Kazen-Maddox is the co-founder of Up Until Now Collective, an arts and media company that focuses on developing and producing radically inclusive interdisciplinary work.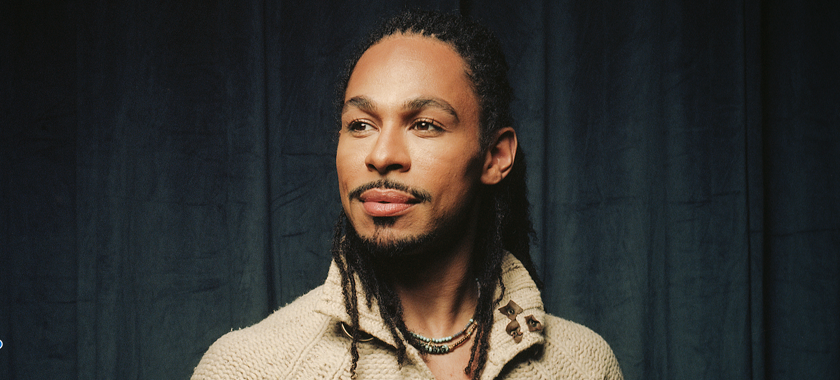 Up Until Now projects include SOUL(SIGNS): An ASL Playlist (a series of 10 ASL music videos for Broadstream Media, featuring iconic songs by Black women; featured in The New York Times, on ABC World News, and as the "Midnight Moment" in Times Square, appearing on 80+ screens every night at midnight in July, 2021); SOUL(SIGNS): OPERA, a series of Opera ASL videos commissioned by Boston Lyric Opera, and Pride video campaigns for Amazon Music and Global Citizen. Kazen-Maddox graduated from New York University's Tisch School of the Arts with an MFA degree in Dance and New Technology.
Jordan Demetrius Lloyd is a dance artist based in Brooklyn, NY, primarily working as a choreographer and teacher. In his choreographic research, he is busy with concepts of perception, the gaze, representation, and storytelling. He has collaborated with and performed for Beth Gill, Netta Yerushalmy, Tere O'Connor, David Dorfman Dance, Monica Bill Barne, and more. His teaching practice has brought him to The American Dance Festival, Rutgers University, New York University, University of the Arts, and Sarah Lawrence College.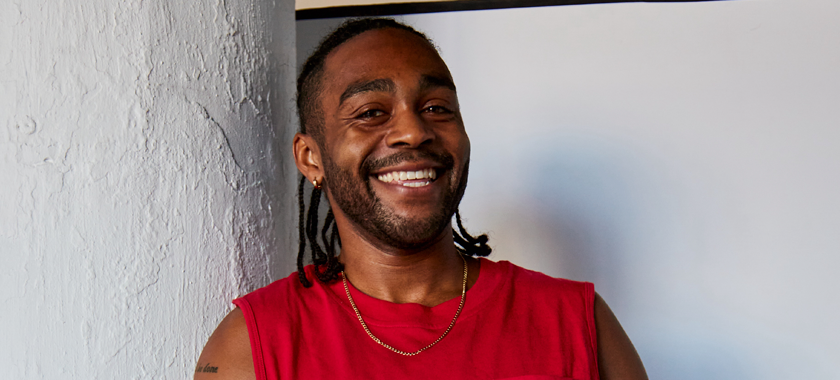 His work has been produced by: Danspace Project, ISSUE Project Room, New York Live Arts, BRIC, Movement Research at Judson Memorial Church, and The Center for Performance Research. He received the 2021-23 Jerome Hill Artist Fellowship and was a 2019-21 New York Live Arts Fresh Tracks artist. Most recently, he was listed in Dance Magazine's 2023 '25 to Watch' list. He received a BFA degree from The College at Brockport and grew up in Albany, NY.
zavé martohardjono is a queer, trans, mixed-race Indonesian multidisciplinary artist, choreographer, filmmaker, and poet. They were born in 1984 in Montréal, Canada, and now live in Lenapehoking aka Brooklyn, NY. They use dance and ritual as primary languages across projects and engage in anti-colonial storytelling. They combine archival research, political education, dance improvisation, and audience-participatory actions in works that center liberatory memory, metabolize questions about decolonization and demilitarization, and add another voice to the chorus dreaming up more just futures.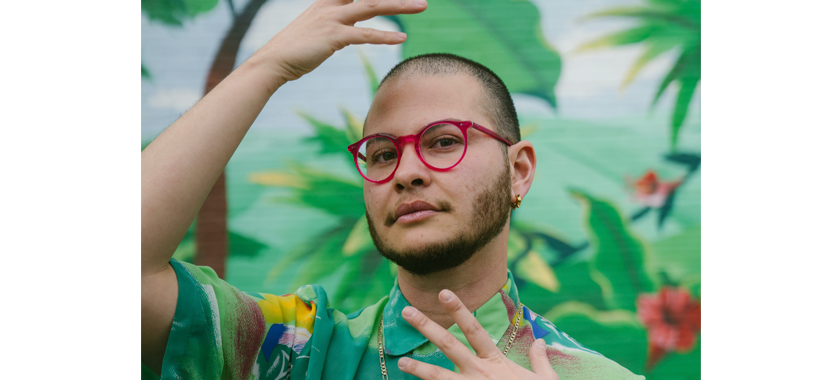 A 2022 Bessie/New York Dance and Performance Award nominee for Outstanding Performer, martohardjono has presented at the 92Y, BAAD!, Boston Center for the Arts, Bronx Museum of the Arts, Center for Performance Research, El Museo del Barrio, Gibney Center, HERE Arts, Issue Project Room, The Kennedy Center, and Storm King Art Center. They've exhibited at Aljira Center for Contemporary Art, Asian Arts Initiative, Bemis Center for Contemporary Arts, Bronx River Art Center Gallery, Glasgow Center for Contemporary Arts, Leonard & Bina Ellen Art Gallery, SOMArts Gallery, and Winslow Garage. They have shown films and performed in Amsterdam, Berlin, Glasgow, Zurich, Skopje, and Jakarta. Their work has been written about in The New York Times, BOMB Magazine, CultureBot, and Hyperallergic.
Soles of Duende (Brinda Guha, Amanda Castro, and Arielle Rosales) is a multicultural, all-female trio based in the rhythms of Tap (Castro), Flamenco (Rosales), and Kathak dance (Guha). Bonded by their deep love of music, their craft, and true connection, Soles of Duende is on a lifelong mission to elevate the joy and music of collaboration across disciplines and the celebration of the forms they practice.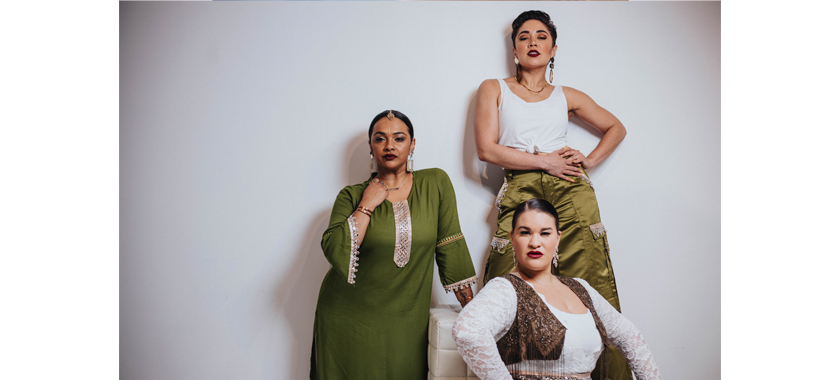 Find out about our additional awards and grants here and visit NYFA's Opportunities page to learn about other opportunities in the arts. Sign up for our free bi-weekly newsletter NYFA News to receive announcements about future NYFA events and programs.