The Artist Statement: 5 Do's and Don'ts
The Artist Statement: 5 Do's and Don'ts
Image Detail: Mark Ferguson (Fellow in Printmaking/Drawing/Book Arts '17); "NYFA Artist's Statement;" 2017; graphite, crayon, tape on synthetic paper
NYFA Staff read thousands of artist statements a year. Here is their advice on what to do, and what not to do.
The artist statement. Frequently required in residency applications, project proposals, and grant applications, creating this document can be a pain point for artists who want to get it just right. The goal is to get to the heart of who you are creatively, and how that informs your work. It gives you the opportunity to sell your work and ideas, which is not something that comes naturally to a lot of artists.
NYFA Staff members are no strangers to the artist statement, collectively reviewing thousands of statements a year. Here, they share five things they like to see in artist statements, and five pet peeves.
Do
Do use direct, concise language and steer clear of jargon. A clear and grounded artist statement that reflects the work in a straightforward way is better than the all-too common alternative: one that uses grandiose language for no particular reason. Follow the "less is more" rule. If you are able to convey your statement in less than the maximum word count, it will not be held against you.
Do make sure the artist statement you submit with a specific application matches the work samples you are submitting in that application. This will require editing your statement. Being more specific can help a panelist understand how your text relates to the work samples you are sharing.
Do connect your personal experiences to the wider world to help people understand your work in relation to other ideas. Consider: Why are you making this work, and why are you making it now? Is there a life experience or idea obsession that drives you? How does your inspiration for the work connect to a wider artistic discourse? If applicable, how does your work connect to a discipline outside of art (philosophy, science, social justice, etc.)?
Do use descriptive language (this is different from adjective use) to give the reader a sense of what your work looks/sounds/feels like, so that they can walk away with a vision of your practice before even seeing your work samples. Try looking/listening/watching 1-2 pieces of your work that you feel best embodies what you are trying to accomplish. Then, walk the reader through your work, describing it in rich, sensory language. Things that you think are obvious or immediately evident (ex. referencing architecture, jazz influences, a style of dance, etc.) are helpful context for someone who is unfamiliar with your work.
Do create a longer version (500 words) and a shorter version (150 words) of your artist statement if you're struggling with word count limits. This exercise of cutting down a lot of ideas into something concise is a useful practice. It also gives you flexibility to pull from your long version artist statement when editing something shorter over time.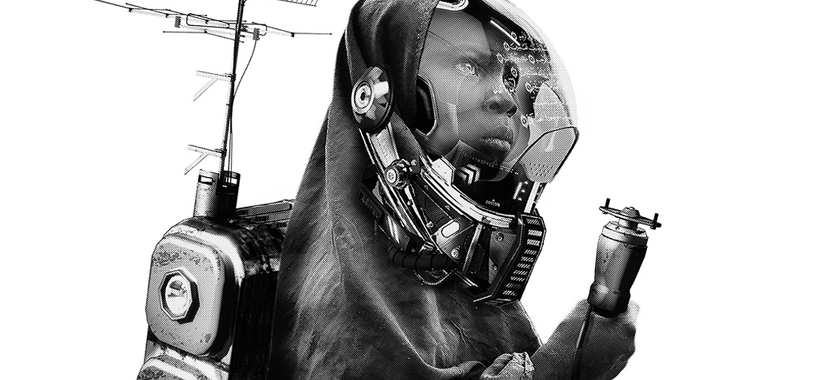 Don't
Don't confuse artist statements with bios. A bio covers factual experiences and accomplishments, such as where you went to school; relevant awards, residencies, grants, etc. An artist statement is about the conceptual underpinnings and aesthetic choices behind your work.
Don't reference childhood experiences as the reason you became an artist. Just about everyone who makes work fell in love with their discipline at some point, often from an early age. It may be a treasured memory and experience, but it's a cliché that won't represent you well. Ex. "I've been making art since I was 4" or "I discovered my love of painting at 7." If you start a paragraph by writing "Ever since childhood, I've been fascinated by… [my art medium]," you will not endear yourself to readers.
Don't use unnecessary jargon. Avoid words, phrases, and ideas that are so specific to your discipline that a general arts reader might not understand them. If there's a term or phrase that's essential to include, just explain it briefly. This can be accomplished in as little as a phrase within the sentence. You might think that everyone reading your statement knows the term, but there are a lot of art niches out there. Sometimes the people reviewing your work on a panel are in a different area of the arts entirely, or are part of the development of the project but do not have an arts background at all (e.g. city council people in a public art panel).
Don't write something generic that could apply to any artist. Be specific about what makes your work unique, as long as the details you include are relevant to your application. It's easy to get the "describe what you makes you unique" assignment wrong. For example, a phrase like, "I have a uniquely strong approach to color" asserts that an artist is special in a way that does not convince the reader they're special. The artist would be better served by describing their approach to color and its intentions, thereby showing instead of telling.
Don't try to connect your work to a discourse/movement that is not true to your work. Avoid trying to fit your work into trending themes or using buzzwords that you think might advance your application, as this will be clear to reviewers. Always follow the "honesty is the best policy" mindset.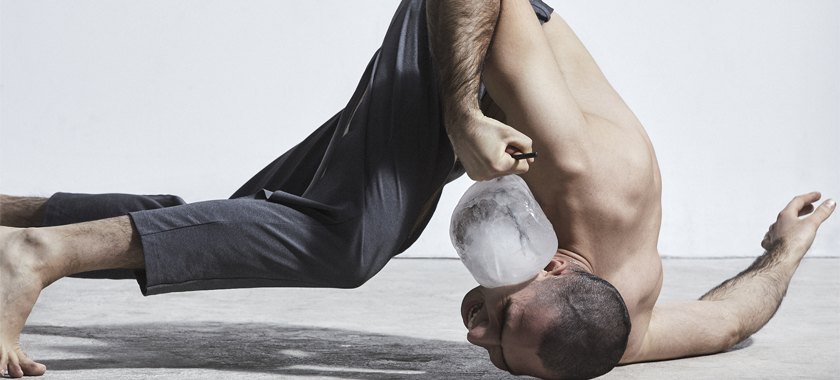 Before Submitting
Think your artist statement is ready to go? If you're satisfied with it, walk away from it. Spend some time away and come back to it later to review with fresh eyes. Try reading your artist statement out loud for a different perspective on whether it is working or not. You may find that it needs further refining.
If you still think the text is working, share it with friends who know and understand your work. They may offer suggestions on things you may have missed, further refining the language and helping you understand what reviewers may see and think when reading your artist statement.
It's also helpful to share with a colleague in the field who is less familiar with your work. They might have questions that you or someone familiar with your work would gloss over. And, if you're looking for a professional review of your artist statement, consider booking a one-on-one consultation session with a NYFA Coach.
Once you have an artist statement that you like, remember to update it so that it reflects your current art practice. Your work will change over time, so revisit annually or semi-annually to keep it up-to-date.
You can find more articles on arts career topics by visiting the Business of Art section of NYFA's website. Sign up for NYFA News and receive artist resources and upcoming events straight to your inbox.