2022 NYSCA/NYFA Artist Fellowship Program Fellows and Finalists Announcement
2022 NYSCA/NYFA Artist Fellowship Program Fellows and Finalists Announcement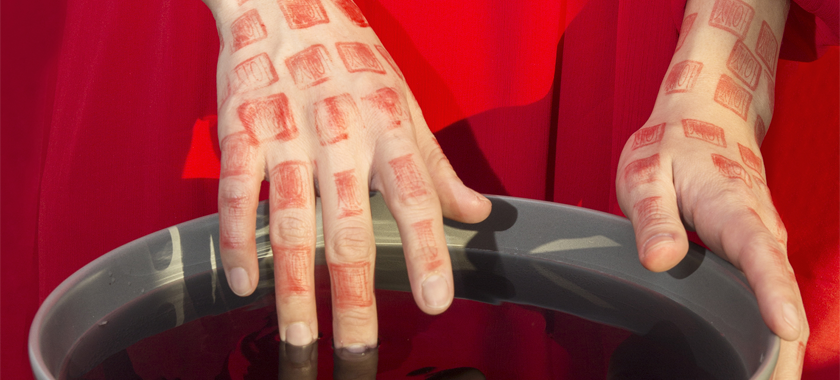 Image: Gia Sergovich (Fellow in Photography '22), "우리는 스스로 성수에 몸을 담갔다 (We Soaked Ourselves in Holy Water)," 2020 Archival inkjet print, 24 x 30 in
$661,000 Awarded to 99 New York State Artists Working in Architecture/Environmental Structures/Design, Choreography, Music/Sound, Photography, and Playwriting/Screenwriting.
New York Foundation for the Arts (NYFA) has announced the recipients and finalists of the NYSCA/NYFA Artist Fellowship program, which it has administered for the past 37 years with leadership support from the New York State Council on the Arts (NYSCA). NYFA has awarded a total of $661,000 to 99 artists (including 5 collaborations) whose ages range from 25-70 years throughout New York State in the following disciplines: Architecture/Environmental Structures/Design, Choreography, Music/Sound, Photography, and Playwriting/Screenwriting. Fifteen finalists, who do not receive a cash award, but benefit from a range of other NYFA services, were also announced. A complete list of the Fellows and Finalists follows.
The NYSCA/NYFA Artist Fellowship Program makes unrestricted cash grants of $7,000 to artists working in 15 disciplines, recognizing five disciplines per year on a triennial basis. The program is highly competitive and this year's recipients and finalists were selected by discipline-specific peer panels from an applicant pool of 3,689. Since it was launched in 1985, the program has awarded over $34 million to more than 5,000 artists.
Each year, the NYSCA/NYFA Artist Fellowship offers a unique perspective on the evolving state of contemporary art in New York. This year, artists reflected on another year of the COVID-19 pandemic through various mediums. In addition to investigating gender and cultural identity, many took a deeper look into their own experiences with parenthood, family, and bereavement. From creating community-based architectural structures to capturing snapshots of endangered habitats, environmental issues were a common theme across all disciplines. Other common themes centered on social justice and LGBTQ+ stories.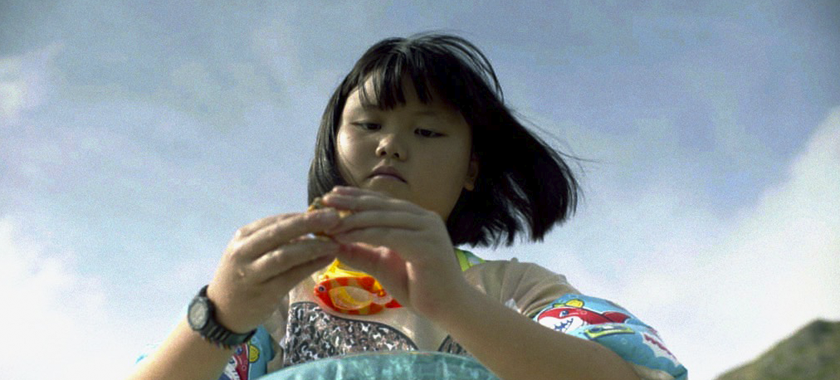 "We're grateful to NYSCA for its ongoing and unwavering support of New York State artists of all disciplines," said Michael Royce, Executive Director, NYFA. "For nearly 40 years, the NYSCA/NYFA Artist Fellowship program has helped artists statewide to understand that their voices are not only heard, but necessary, offering financial support and validation to artists who are just beginning their careers to artists who have led multiple creative lives."
"The New York Foundation for the Arts (NYFA) plays a critical role in our state's vibrant artistic ecosystem by investing in artists and amplifying their work," said Mara Manus, Executive Director, NYSCA. "Artists power our great state's robust creative economy, and are crucial to the health and wellness of New Yorkers in every county. On behalf of the entire NYSCA team—congratulations to all grantees and finalists."
David Jaeil Kim, a Fellow in Playwriting/Screenwriting from New York, NY, reflected on the award saying: "NYFA and NYSCA's support is deeply meaningful given these last few years, where 'pandemic time' spilled into my creative time, which then felt more hazy, disordered or outright lost. I'm grateful for how the fellowship returns to me this gift of time, along with encouragement and support, so I can move ahead in the only way I know—one line and scene in front of the other."
On receiving a NYSCA/NYFA Artist Fellowship in Photography, Granville Carroll of Rochester, NY, said: "It is an absolute honor to be awarded this fellowship and to have my work supported and highlighted. Oftentimes I question if I stretch and push the boundaries of image-making too much. Earning this award encourages me to continue shattering expectations of the viewer and to push the boundaries of image-making even further. The support of this fellowship will help me secure new technology that allows me to expand my practice and step into new spaces I have only dreamed of."
For Sophia Subbayya Vastek, a Music/Sound Fellow from Troy, NY, the NYSCA/NYFA Artist Fellowship is her first professional recognition as a composer. "My creative voice has been slowly transforming and moving in new directions for a few years now, and that change has come with many periods of intense self-doubt. This award, and having been selected by other musicians, is incredibly meaningful for me. I've been a performer and musician my whole life, but this fellowship is the first time that my own compositional voice is being recognized. It's a reminder to keep going and I'm so grateful for that."
Dafna Naphtali, a Music/Sound Fellow from Brooklyn, NY, has received support from NYSCA and NYFA over the last 20 years: "This is my third NYSCA/NYFA Artist Fellowship, I am beyond grateful that I have been able to benefit from this program at three different stages of my career—in 2001 (Computer Arts), 2013 (Music/Sound), and now again in 2022 (Music/Sound). Each time my NYFA fellowship has come at a pivotal time in my life as an artist. The impact of this fellowship will be felt on many of my future projects, as I have the time to consider nascent projects and dream a little."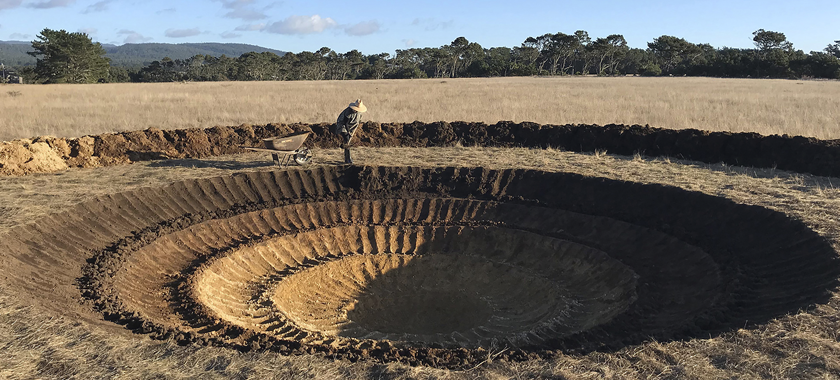 Fellowship Recipients, Finalists, and Panelists by Discipline and County of Residence:
Architecture/Environmental Structures/Design Fellows

Miguel Braceli (Westchester)
Sonya Gimon (Kings)
Yonatan Hopp (Allegany)
Ekene Ijeoma (Kings)
Jemila MacEwan (Kings)
Jorge Otero-Pailos (Westchester)
Joshue Ott & Bora Yoon (Kings)*
Zarith Pineda (Kings)
Bryony Roberts (Kings)
Alan Ruiz (Kings)
Amanda Schachter & Alexander Levi (Queens)*
Hannah Soukup (Kings)
Architecture/Environmental Structures/Design Finalists
Dasha Khapalova & Peter Ballman (Tompkins)*
Mo Kong (Queens)
Anika Todd (Kings)
Architecture/Environmental Structures/Design Panelists
Christina Fluman (Monroe)
Joyce Hwang (Erie)
Sarah Oppenheimer (New York)
Elsa Ponce (Kings)
Richard Rosa (Onondaga)
Choreography Fellows
Michael Bishop (Kings)
Myrna Packer & Art Bridgman (Rockland)*
Chrybaby Cozie (New York)
DNA (Kings)*
Neil Greenberg (New York)
Omar Román De Jesús (New York)
Michael Manswell (Kings)
Sonia Olla (New York)
Pat Ghizamboule Robinson (Queens)***
Leonardo Sandoval (New York)
Dolly Sfeir (Kings)
David Thomson (Kings)
Takehiro Ueyama (New York)
Choreography Finalists
John Heginbotham (Kings)
Cameron McKinney (Kings)
Loni Landon (New York)
Choreography Panelists
Jenise Anthony (Monroe)
Kim Brandt (Kings)
Tiffany Rea-Fisher (New York)
Wynton Rice (Monroe)
Christy Williams (Washington)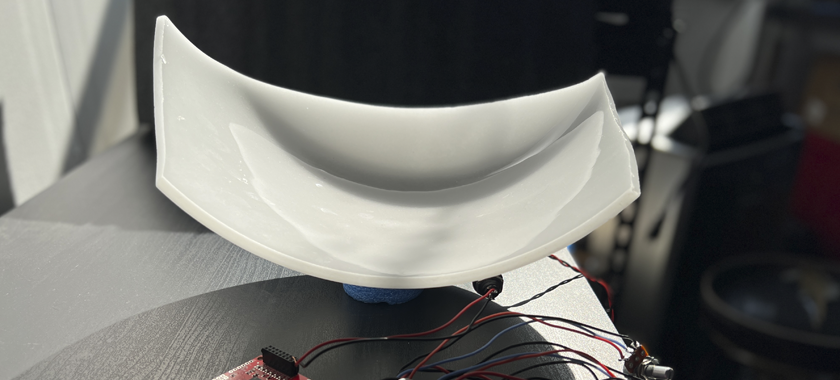 Music/Sound Fellows
Daniel Blake (Westchester)
Sita Chay (New York)
Anastasia Clarke (Kings)
Descendent (Bronx)***
Michael Genese (Kings)
Hubby Jenkins (Queens)
Victoria Keddie (New York)
Anaïs Maviel Maviel (New York)
Bill McQuay (Tompkins)
Kodi Lynn Milburn (Kings)
John Morton (Rockland)
Sana Nagano (Kings)
Dafna Naphtali (Kings)
Bonita Oliver (New York)
Senem Pirler (Rensselaer)
Arun Ramamurthy (Kings)
Erin Rogers (Queens)
Sara Serpa (New York)
Alice Shields (New York)
Sophia Subbayya Vastek (Rensselaer)
Ben Vida (Ulster)
Nate Wooley (Kings)
Music/Sound Finalists
Henry Fraser (Queens)
Mary Prescott (New York)
David Watson (Kings)
Music/Sound Panelists
Peer Bode (Stuben)
Alison Simcox (Franklin)
Ann Maury Warde (Tompkins)
Audra Wolowiec (Orange)
Photography Fellows
Vanessa Albury (Kings)
Genesis Baez (Kings)
Sophie Barbasch (New York)
Samantha Box (Bronx)
Elliott Jerome Brown Jr. (Queens)
Granville Carroll (Monroe)**
Shari Diamond (Orange)
Luis Manuel Diaz (Westchester)**
Lisa di Donato (New York)
Yael Eban (Columbia)
Jesse Egner (Kings)
Katherine Hubbard (Ulster)
Charise Isis (Ulster)**
Brenda Ann Kenneally (Rensselaer)**
Lidiya Kan (Queens)
Tommy Kha (Kings)
Andrew Lichtenstein (Kings)
Jessica Magallanes Martinez (Onondaga)**
Joiri Minaya (Kings)
Rachel Papo (Kings)
Avion Pearce (Kings)
Daniel Ramos (Kings)
Gia Sergovich (Kings)
Kathy Shorr (New York)
B.A. Van Sise (Queens)
Linda Christine Smith (New York)
Photography Finalists
Dannielle Bowman (Kings)
Mateo Ruiz Gonzalez (Kings)
Kadar R. Small (Kings)
Photography Panelists
Andrea Frank (Ulster)
Jan Nagle (Ulster)
Christie Neptune (New York)
Victor Abraham Rivera (Onondaga)
Miriam Romais (Saratoga)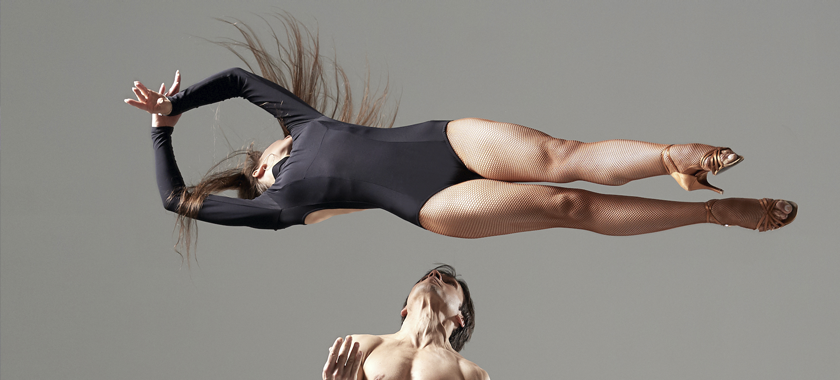 Playwriting/Screenwriting Fellows
Kyle Bass (Onondaga)
Andy Bragen (New York)
Austin Lee Bunn (Tompkins)
Kimberly Carvalho (Queens)
Bizzy Coy (Sullivan)
Kareem Fahmy (New York)
Aizzah Fatima (New York)
Lauren Fondren (New York)
Charlotte Glynn (Kings)
Alfonso Johnson (Queens)
David Jaeil Kim (New York)
Kate Marks (New York)
Myna Joseph & Lucy Owen (Columbia)*
Sarah Rosen (Kings)
Kryssa Schemmerling (Kings)
Andrina Wekontash Smith (Kings)
Jay Stull (Kings)
Maya Tanaka (Kings)
Jingjing Tian (Kings)****
Yuliya Tsukerman(Kings)
Jennifer Vanderbes (New York)
Playwriting/Screenwriting Finalists
Shalemar Coloma (Queens)
Allie Scully (Kings)
Malcolm Tariq (Kings)
Playwriting/Screenwriting Panelists
Nick Attanasio (St. Lawrence)
Juliet Giglio (Onondaga)
Max Reuben (Kings)
Aoise Stratford (Tompkins)
Catherine Yu (New York)
*Collaborative Artists
**Joy of Giving Something Fellow
*** Department of Cultural Affairs Fellow
**** Geri Ashur Screenwriting Award
Funding Support
NYSCA/NYFA Artist Fellowships are made possible by the New York State Council on the Arts (NYSCA) with the support of the Office of the Governor and the New York State Legislature. Major funding is also provided by the New York State Department of Cultural Affairs (DCLA). This year, thanks to the generous support of photography nonprofit Joy of Giving Something, NYFA was able to award an additional five Fellowships in Photography. Additional funding is provided by Deutsche Bank Americas Foundation and Geri Ashur fund.

Find out more about the NYSCA/NYFA Artist Fellowship Program, a $7,000 unrestricted cash grant awarded to individual artists living and working in the state of New York. Follow us on Twitter, Facebook, Instagram, and LinkedIn for more news and events from NYFA. To receive more artist news updates, sign up for our bi-weekly newsletter, NYFA News.