Announcing the 2023 JGS Fellowship for Photography Recipients
Announcing the 2023 JGS Fellowship for Photography Recipients
Image Detail: Lindsay Morris, "Elias," 2021, archival pigment print, 30" x 40"
The JGS Fellowship for Photography is a $7,000 cash grant open to New York State photography artists living and working outside of New York City.
New York Foundation for the Arts (NYFA) has announced Maureen Beitler, Larry Gonzalez, Lindsay Morris, Rebecca Soderholm, and Amrita Stützle as the recipients of the 2023 JGS Fellowship for Photography, a $7,000 unrestricted cash grant open to New York State photography artists living and working anywhere in the following regions of New York State: Western New York, Finger Lakes, Southern Tier, Central New York, North Country, Mohawk Valley, Capital District, Hudson Valley, and Long Island. The support for this funding is provided by Joy of Giving Something (JGS), a not-for-profit organization dedicated to the photographic arts.
"Ever since JGS was founded by legendary collector and financier Howard Stein in the mid-1990's we have been dedicated to supporting artists working in photography whose work has the potential to have a positive impact on future events," said Jeffrey Hoone, President, Joy of Giving Something (JGS). "Supporting emerging artists through the NYFA fellowship program epitomizes that goal and we wish this year's fellowship recipients all the best," he added.
Maureen Beitler (Austerlitz, NY) is a fine art photographer and former intensive care nurse whose work focuses on long-term documentary projects with people and communities who live outside of expected norms. Her work as a nurse has taught her to look beyond the surface of what initially presents, to look deeper and to not shy away from the pain, adversity, and loss found in everyday life. Beitler has studied at the International Center of Photography (ICP), and worked as a darkroom assistant in ICP labs with master printer Chuck Kelton. Beitler, a 2004 NYSCA/NYFA Artist Fellow in Photography, has also studied with Mary Ellen Mark and Eugene Richards. She has exhibited in various venues in and around New York and New York City, with work featured in The Sun Magazine and found on the Social Documentary Network.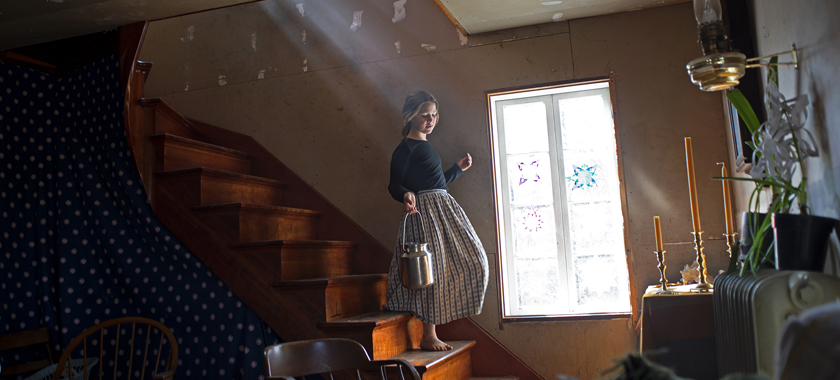 Larry Gonzalez (Glen Cove, NY) is a Latin American fine art photographer and filmmaker with a creative journey spanning over 25 years. By combining film lighting, digital technology, and traditional large format photography, Gonzalez explores the relationship between people and spaces in the twilight world of the Caribbean and South America. His aim is to create an intimate visual experience that reveals a psychological and mnemonic underworld—a subjective, contemplative, and subversive world. Gonzalez's work has been exhibited internationally at museums and galleries including Centro de Arte Contemporáneo, Mexico City; Centre Pompidou, Paris; Publica: Espacio Cultural, San Juan; Museo de Arte Contemporáneo, Lisbon; and Tate Modern, London. He has been recognized with the Luminary Photography Prize for Conceptual Excellence, an International Lenscape Award for Narrative Photography,and a Visionary Image Award for Boundary-Pushing Visual Experiences, among others. Gonzalez was mentored by photographers Abelardo Morell and Laura McPhee at Massachusetts College of Art, where he received his BFA degree. He has an MFA degree from Yale University.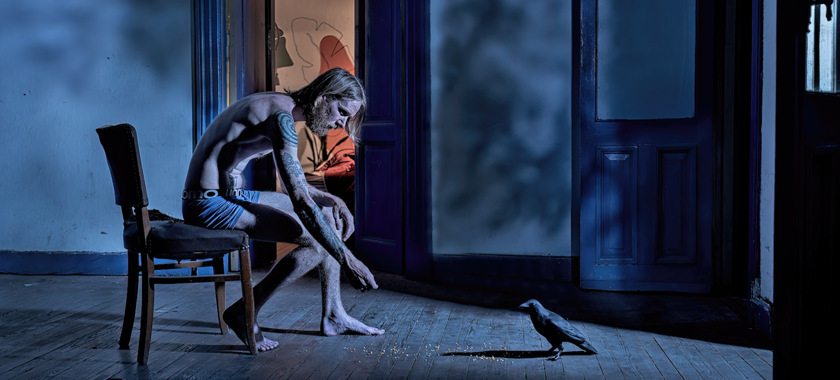 Lindsay Morris (Sag Harbor, NY) is a photographer best known for documenting events in her personal life and surrounding community. Morris, a freelance photographer and regular contributor to The New York Times, is a producer of the 2016 BBC documentary My Transgender Summer Camp. She published her monograph You Are You, documenting a summer camp for gender-creative children and their families in collaboration with Kehrer Verlag. Her works are held in private and public collections including The Parrish Art Museum, Watermill, NY, and The Newport Art Museum, RI. Recent exhibitions include The Leiber Collection, East Hampton, NY; International Center of Photography (ICP), NY; The Newport Art Museum, RI; Parrish Art Museum, NY; and Hamburg Triennial, Germany; among others. Solo exhibitions include Guild Hall Art Museum, East Hampton, NY; Arts Center at Duck Creek, East Hampton, NY; Clamp Art, NY; Rayko Photo Center, San Francisco, CA; and Center for Fine Art Photography, Fort Collins, CO. Morris received her BFA degree from the University of Michigan School of Art and discovered her fascination with photography on a yearlong Rotary Youth Exchange program in South Africa. She continued her photographic studies at The School of the Art Institute of Chicago with Barbara Crane; The School for International Training, Nairobi, Kenya; and with Joanne Leonard in Ann Arbor, MI. She will take the stage as a TEDWomen speaker in October 2023.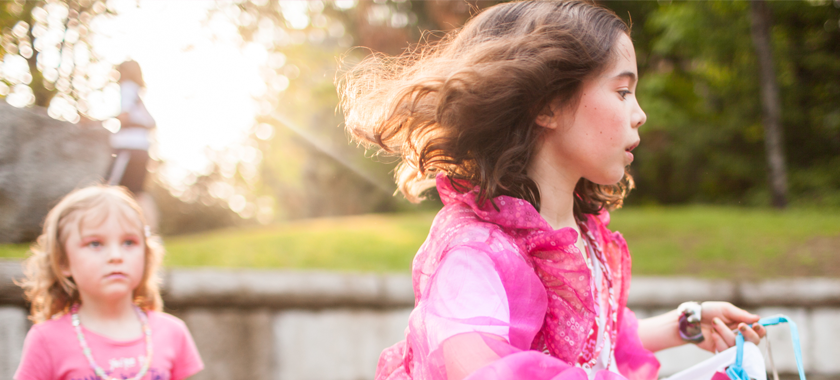 Rebecca Soderholm (Keene Valley, NY) is an artist whose work in photography and video focuses on rural America. Her current work, Hare Scramble, follows off-road ATV and dirt bike racers who test their grit and endurance against hardscrabble landscapes and challenging conditions. Photographs from Hare Scramble were published in The New York Times Sunday Review. Her work has also been published in The New York Times Magazine and exhibited at Yale at the Yale University Art Gallery and in solo exhibitions in New York. Soderholm has been recognized with a Guggenheim Fellowship in Photography, a Peter S. Reed Foundation grant, and fellowships from MacDowell, the ConstanceSaltonstall Foundation for the Arts, and Yaddo. Soderholm received an MFA degree from Yale University and a BFA degree from Rochester Institute of Technology. She is currently a Professor of Art at Drew University.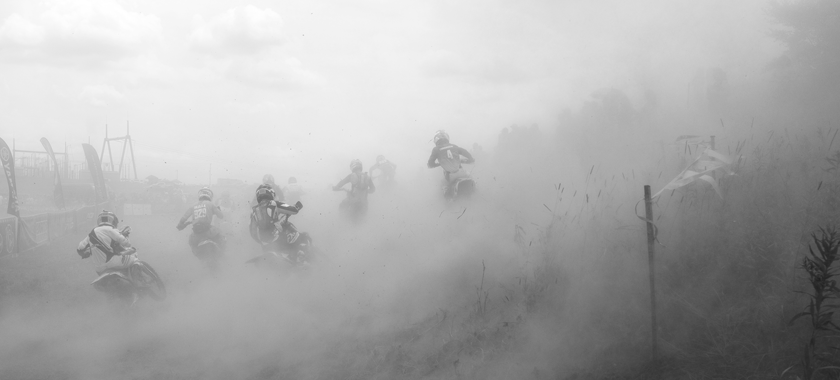 Amrita Stützle (Syracuse, NY) is an Austrian-American artist and educator who focuses on lens-based media. Her work investigates the continued presence of historical events concerning gender, ritual, labor, and environment. Her current body of work is research-based, investigating the complex history of witchcraft. In threading women's stories into contemporary understandings of gender, spirituality, and healing traditions, she connects the story of her relationship with her mother, a self-proclaimed witch. Stützle has worked at several art non-profit organizations including Light Work, Philadelphia Photo Arts Center, Slought, and the ICA Philadelphia. She was a 2018 Saltonstall Artist-in-Residence fellow and a 2019 Magenta Foundation Top 100 Emerging Photographers Winner. She is a recipient of The Sachs Program for Arts Innovation's Student Grant and a 2020 Lenscratch Student Prize Winner. Her work has been exhibited nationally and internationally, as well as published in The New York Times, Oranbeg Press, and Ain't Bad publications.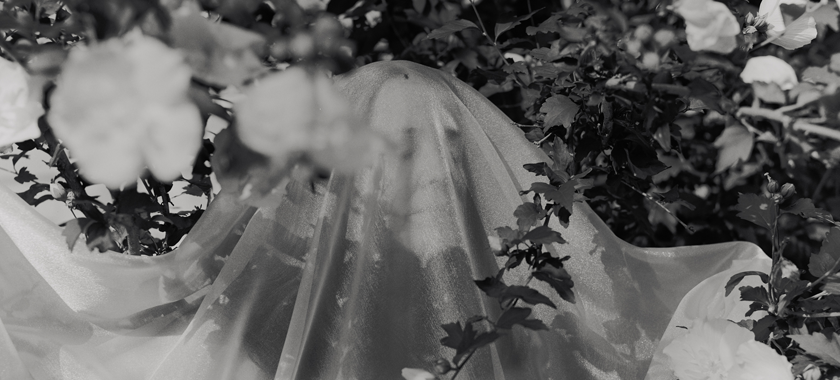 On being recognized with a JGS Fellowship, Maureen Beitler said: "This award helps in so many ways, not least of which is the recognition from the arts community, encouragement to continue with my long term project To The Bone, and the financial support to do so."
Michael Royce, NYFA CEO, remarked: "What unites Maureen Beitler, Larry Gonzalez, Lindsay Morris, Rebecca Soderholm, and Amrita Stützle is their passion for telling the stories of those who may not be represented in traditional spaces. Each brings their unique perspective to contemporary photography, and we could not be more thrilled to recognize them with JGS Fellowships for Photography. We're grateful to the Joy of Giving Something for their generosity, which propels these individual artists forward in their creative careers."
Find out about our additional awards and grants here and visit NYFA's Opportunities page to learn about other opportunities in the arts. Sign up for our free bi-weekly newsletter NYFA News to receive announcements about future NYFA events and programs.