"Ask the Artists" Part 8: How (If At All) Do You Use Social Media?
"Ask the Artists" Part 8: How (If At All) Do You Use Social Media?
Image Detail: Widline Cadet, "Seremoni Dissparisyon #1.20 (Ritual [Dis]Appearance#1.20)," 2020, Courtesy of the Artist
Hear from Lauri Lynnxe Murphy, Meredith Monk, Chemin Hsiao, Rupy C. Tut, Eva and Franco Mattes, and more.
Social media is one tool in your artist's toolkit. It can help to foster creative communities from near and far, expand your audience, and connect you with opportunities. In some cases, it can also lead to sales. Like anything that is not directly related to art-making, it also can take time away from your work and become a distraction.
We asked NYFA-affiliated literary, performing, and visual artists where they stand on the topic. Read their responses to the following questions, below.
How (if at all) do you use social media? Are there any platforms/practices that you find have helped you reach new audiences, make new connections, and sell/get work?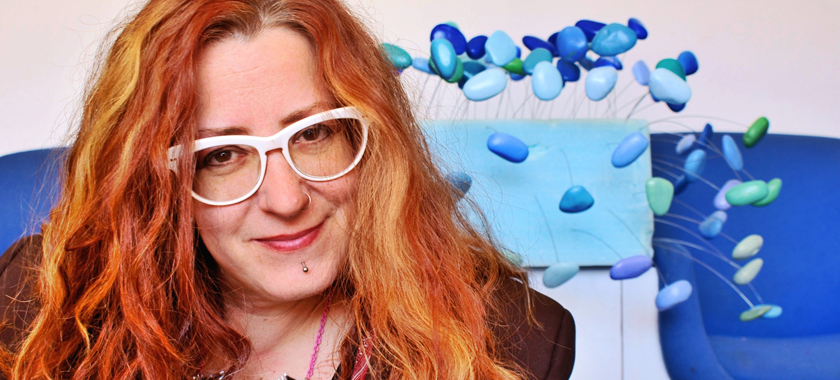 I was an early adopter to social media and a prolific user for many years, but I had an unhealthy relationship to it that would leave me feeling overwhelmed and depleted.
I have been trying to change that relationship, but it has taken me too far in the other direction, and I have to write on my to-do list to post! I am trying to adopt a schedule for it. I can't quit, because I DO get opportunities through social media, but at the same time, I am valuing in person connections more these days.
However, in the heady early days of the art world on Facebook, I made so many amazing friends and found a global community after feeling very isolated in Denver for many years, and I kind of miss those days! It was easy to find people whose ideas or art you aligned with, and no matter the level they were in the art world, you could befriend them. I would announce I was going to NYC, and have several meetings set up and parties to go to by the end of the day, and so many of my opportunities came through social media I don't know where to start.
To me, it isn't about the platform itself—you have to work a little to be sure you maintain those connections no matter which online space you meet up in, because people will migrate to new platforms all the time.
Murphy was a mentor in NYFA's Immigrant Artist Mentoring Program: Denver in 2021.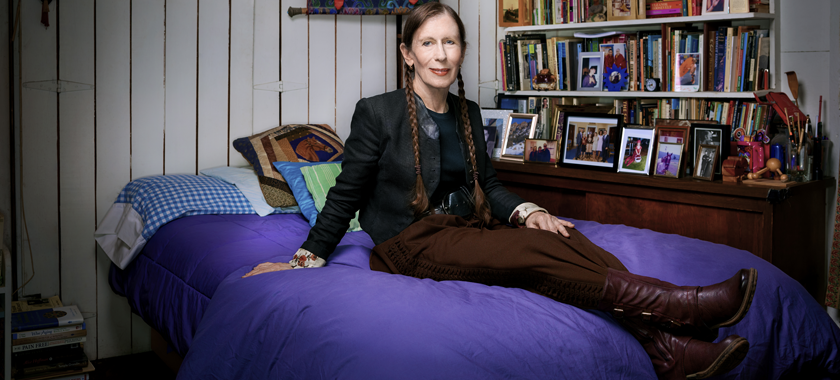 Since the start of the pandemic, I've felt that it has been my responsibility as an older artist to really reach out online through interviews, teaching workshops, and offering lectures, Q&As, and performances made especially for the situation at hand. With support, we've been using Facebook, Instagram, YouTube, Vimeo, Zoom, and other online platforms to keep connecting with audiences around the world.
For example, I was able to perform a work-in-progress of mine live with members of my Vocal Ensemble and the contemporary chamber orchestra Alarm Will Sound by using a technology called Jamulus which nearly eliminates the sound delay you usually experience over Zoom. I also created a performance/artwork with collaborator John Hollenbeck which was specifically made for an online series with the Noguchi Museum, carefully structuring and crafting it for a viewing situation that acknowledged the fact that we were not actually performing in the same room. Later, I performed a live, first-time virtual evening-length concert with two members of my ensemble, which we hadn't done together in nearly two years.
What I emphasized as I spoke about each of these offerings is that yes, while these ways of continuing and staying connected are important now, they cannot replace the unique experience and energy of live work, of sharing in that vulnerability and that moment, of being in the same time and space together. In a world where we are in danger of losing touch, the ability to look each other in the eye, sharing physical presence, the tactility of life—I feel it is important to convey this to younger people who are growing up in a more digital reality. Energy is REAL. As human beings on the planet, we must fight for this and maintain it in our world.
Monk was a NYSCA/NYFA Artist Fellow in Music/Sound in 1985.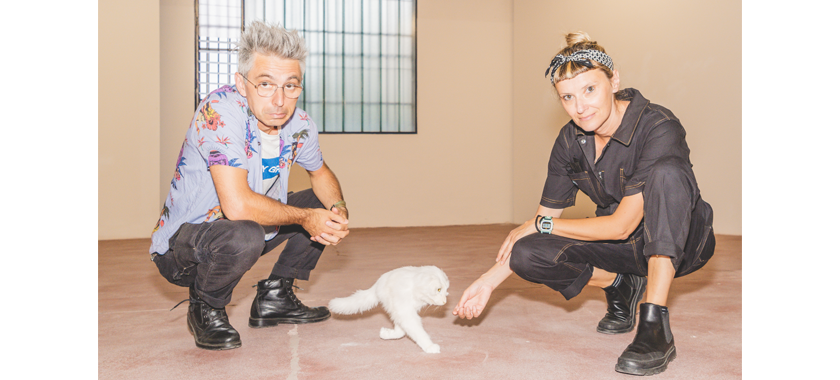 Having been online since the beginning of the internet, in the mid 90s, we've gone through many different eras and platforms. If in the 90's we were obsessed with visibility, today we are interested in quite the opposite: invisibility, withdrawal and the "peripheries" of the internet, so for example we recently curated an exhibition for the Yerevan Biennale that took place entirely on the darknet.
Eva and Franco Mattes were NYSCA/NYFA Artist Fellows in Digital/Electronic Arts in 2017.
Image: Franco and Eva Mattes; Milan, 2021; Photo Credit: Nicola Biscaro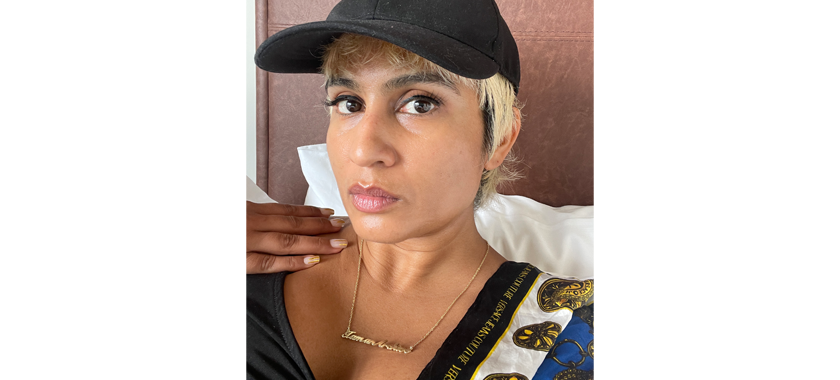 I use social media as a newsletter because I am so uninterested in sending people one more request, or blast via email. I also love to send cryptic messages to very specific people on social media, and that is a secret. Y'all just need to self soothe and know that images will always deceive you, so be strong and confident in yourself and have fun with social media. Sell stuff if you want, show your beauty if you please, or use the platform to discuss any subject of your choice, people want and need your voice, among all voices.
Khan was a NYSCA/NYFA Artist Fellow in Interdisciplinary Work in 2018.
Image Detail: Baseera Khan, Courtesy of the Artist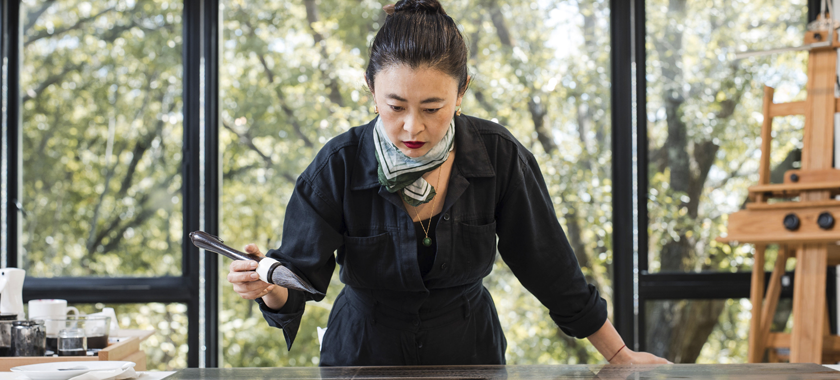 My studio uses Instagram and Facebook as a documentation and archiving platform to show current and past works. Our main goal is not to attract new followers, but share the artistic process to those interested. Letting go of the goal of attracting new followers has helped me to keep a healthier relationship with social media, which has not been easy.
Ma was a NYSCA/NYFA Artist Fellow in Performance Art/Multidisciplinary Work in 2003. Her "An Inward Sea: Oral History" project is Fiscally Sponsored by NYFA, and her "Paradise Interrupted" project was formerly Fiscally Sponsored by NYFA.
Image Detail: Working portrait of Jennifer Wen Ma, Photo Courtesy of Loghaven Artist Residency, 2022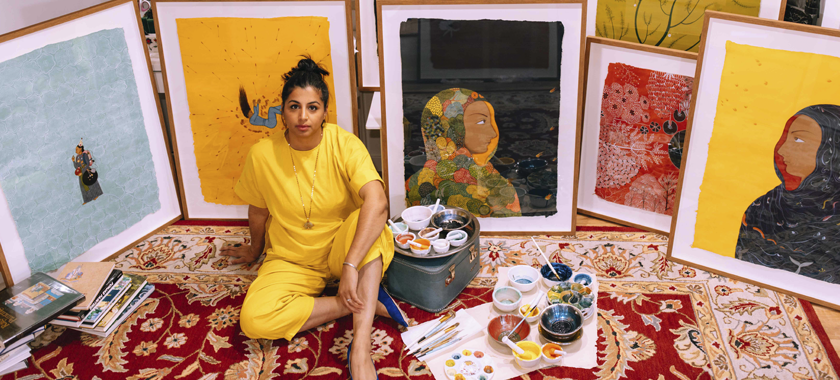 Since studio work and parenting leave me with very little time to interact and socialize with my local artist community, I use social media as an accessory to find and connect with artists, curators and producers who are making great work. I genuinely try to interact with their work that I see online and to expose myself to various different types of stories and mediums. For someone with three little ones, this is the only way I know at the moment to feel some sense of community.
As far as how I serve my own social media audience, I try to tell a very genuine story of how I make work and why. Process videos and moments are appreciated by my audience. I share stories behind each of my paintings and I also feel free to be honest and vulnerable when presenting views about a current topic. I think this can be refreshing for some of my audience and helps build a deeper connection of engagement.
Tut was a mentee in NYFA's Immigrant Artist Mentoring Program: Oakland in 2019.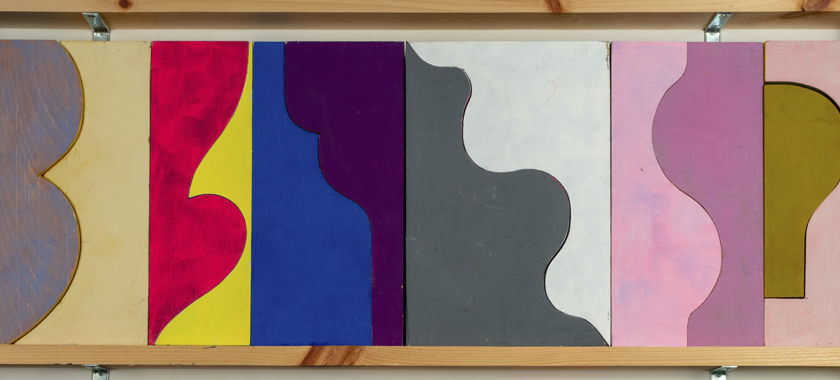 I initially began using Instagram as a way of documenting my daily progress in the studio—which was super helpful as far as understanding what I was doing, and also connecting with other artists without the constraints of geography or shared background or whatever. I have had the pleasure of getting to know work I would never have been exposed to otherwise—and it's fantastic when those relationships can build IRL as well. It's been a great tool as far as sharing the work I'm doing in the studio, and a real source of pleasure to keep up with peoples practices, and discover lots of new (to me) artists and galleries.
O'Keefe was a NYSCA/NYFA Artist Fellow in Photography in 2019.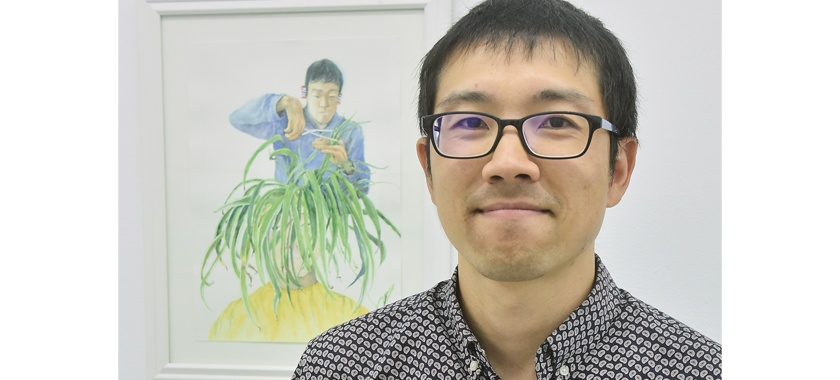 Yes, I use social media as a way to share artworks/events/exhibitions, connect and locate opportunities. I mainly utilize Facebook, Instagram, and Twitter; the information on the platforms all selectively connects with my periodic artist newsletter. One cannot fully predict which platform will help introduce your artwork to which new audiences, but over the years, as you stay true to present your artistic development, opportunities do come from them. You never know who might accidentally view the post and have an interest in your work.
Hsiao was a mentee (2016) and a mentor (2022) in NYFA's Immigrant Artist Mentoring Program.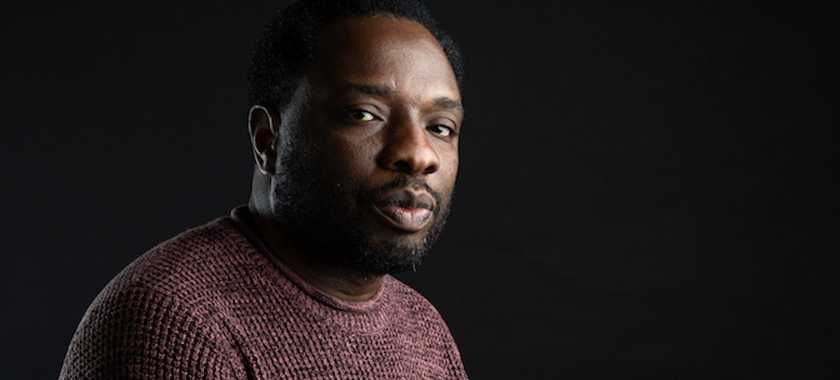 Back in the day, I used YouTube as an extension of my studio practice by posting excerpts and emailing them to my contacts. It worked. Eventually, I felt compelled to create a full length web series because bloggers, outside the art world, began writing about the clips as if the clips were the works in their entirety. Some of the critiques and comments were out of context. My YouTube still seems effective.
With Instagram, I have been told I do a great job. However, I still wonder what the blue verification check really means. A few years ago, I tried to get verified to no avail. So I guessed that meant I was irrelevant on their platform. I have one on Spotify. It's great for music releases. I still can't keep up with TikTok. Facebook has been great for promoting my music videos. I don't sell or buy 2D work via social media.
Linzy was a NYSCA/NYFA Artist Fellow in Video/Film in 2015.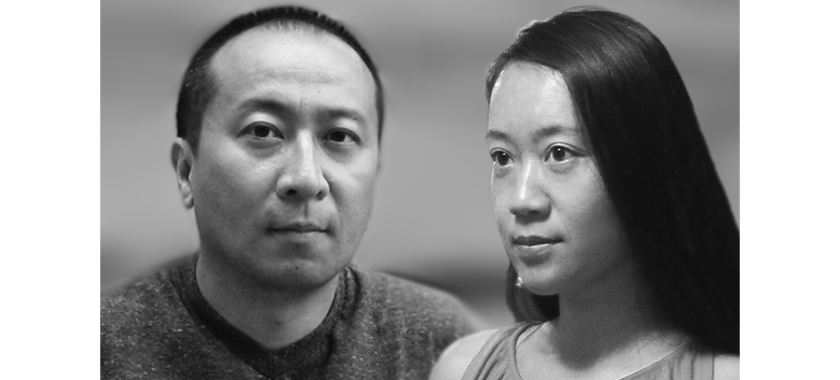 We use social media to present our art to audiences around the world, and connect with artists/art professionals who share the same passion for creativity. With nurture, the artist community on social media can be very inspiring and supportive. Social media such as Instagram and Facebook are also great platforms for spreading the word about our art events or finding collaborators for art projects.
Lily Honglei's "The Stereotype" project is Fiscally Sponsored by NYFA, and Honglei was a NYSCA/NYFA Artist Fellow in Interdisciplinary Work in 2015.
Image Detail: Lily and Honglei headshot, Photo Credit: Lily Honglei Art Studio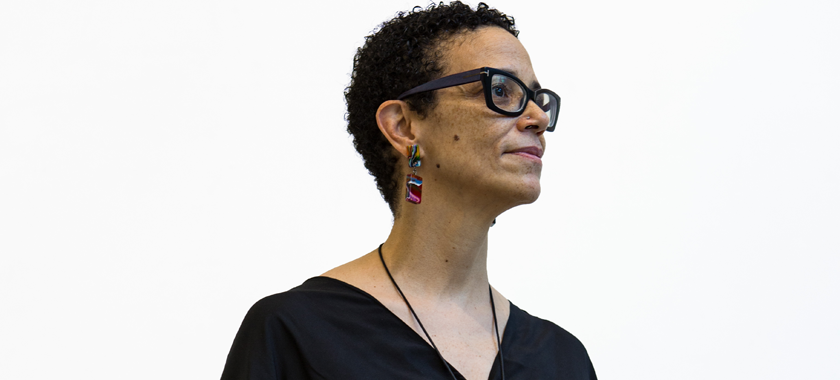 I use social media because artists and intellectuals that I work with in Cuba and other countries rely on social media for communication. Social media is an important site for independent journalism in the Global South.
Fusco was a NYSCA/NYFA Artist Fellow in Nonfiction in 1991 and 2014.
Image Detail: Coco Fusco, 2018; Photo Credit: Ross Collab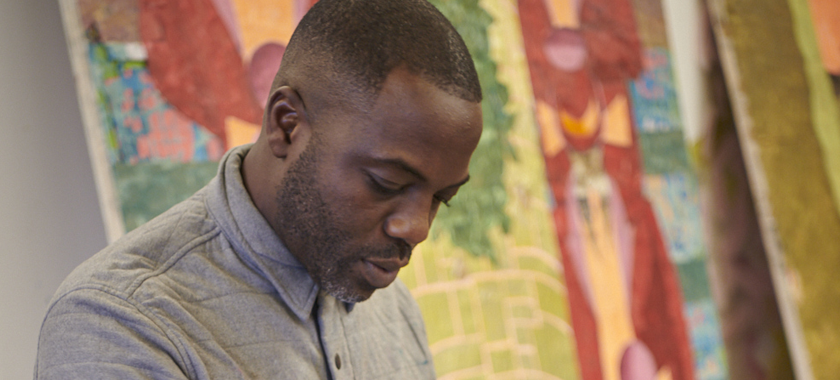 Instagram has become an invaluable resource to me. I mostly learn about new artists and see more artwork in parts of the world. I can stay better informed about shows in galleries and museums. I am able to give encouraging comments to artists whose work I admire and have more points of contact with people I am unable to visit with. I also learn cool art historical facts and engage with my community of supporters. It's also potentially a great distraction so I go periods without the app on my phone in order to get work done!
Fordjour was a NYSCA/NYFA Artist Fellow in Painting in 2018.
Image Detail: Derek Fordjour, Photo Credit: Jason Schmidt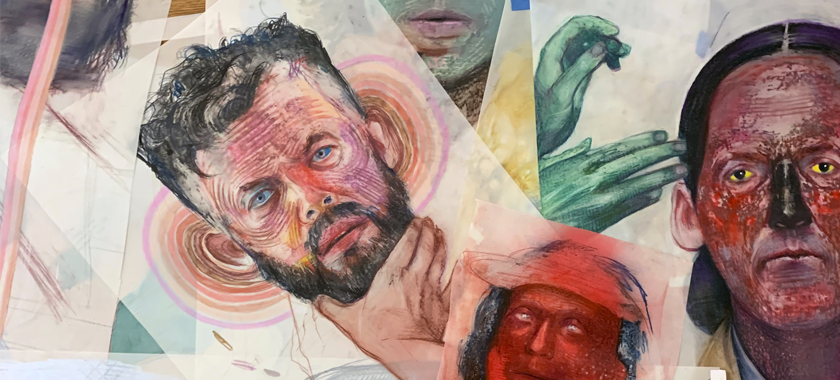 Instagram as a publishing platform is a powerful way to get work seen, to advertise showings. It's ridiculously gratifying to get likes. It feels like you are watching your work move into the world in real time, passing through eyeballs. But it's also flattening, and a time suck, and the worst thing to have access to in the studio, since it exists to fill in "dead" time, the time not working, let me just take a peek at my phone, the forever distraction I pretend is research.
Chadsey was a NYSCA/NYFA Artist Fellow in Printmaking/Drawing/Artist Books in 2011 and 2020.
Image Detail: Geoffrey Chadsey (Printmaking/Drawing/Book Arts '20); "a collection of heads;" 2020-ongoing; watercolor pencil and crayon, chalk spray paint, on mylar; dimensions variable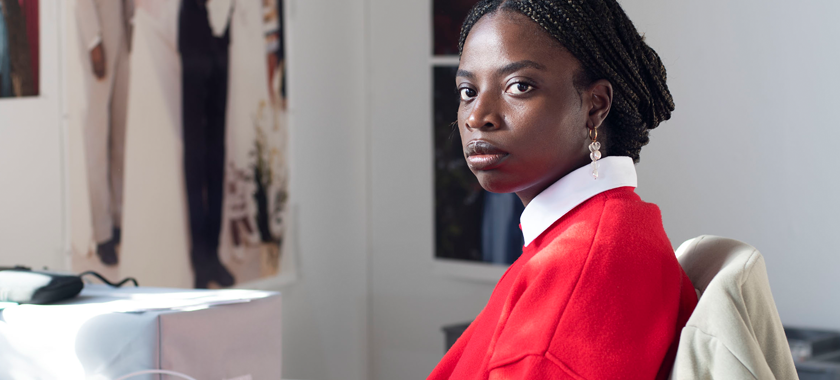 I've had Instagram on and off. As I got further along in my practice, it became a very useful tool for finding other artists and creating community. It also connected me with a wider audience of people who like my work, but don't necessarily have as much of an immediate access to my practice as others who live in the same city as I do.
Lately, I've struggled with Instagram for multiple reasons, because it can also be such a vacuum that sucks up time, energy, and so much more. I've had to decide whether the pros outweigh the cons, and right now they do not so I don't have Instagram or any social media that I use for my practice.
Cadet received a JGS Fellowship in Photography in 2020.
Read more "Ask the Artists" posts
"Ask The Artists" Part 1: What Is Your Definition of Success?
"Ask The Artists" Part 2: What Is Your Definition of Success?
"Ask the Artists" Part 3: What is the Most Valuable Career Advice You've Ever Received?
"Ask the Artists" Part 4: What is the Most Valuable Career Advice You've Ever Received?
"Ask the Artists" Part 5: What Do You Wish You Knew About Being an Artist When You Were First Starting?
"Ask the Artists" Part 6: How Do You Connect with Your Larger Creative Community?
"Ask the Artists" Part 7: How Has Your Immigrant Artist Experience Shaped Your Identity and Creative Work?
You can find more articles on arts career topics by visiting the Business of Art section of NYFA's website. Sign up for NYFA News and receive artist resources and upcoming events straight to your inbox.