Celebrating | NYFA's 50th Milestone Anniversary
Celebrating | NYFA's 50th Milestone Anniversary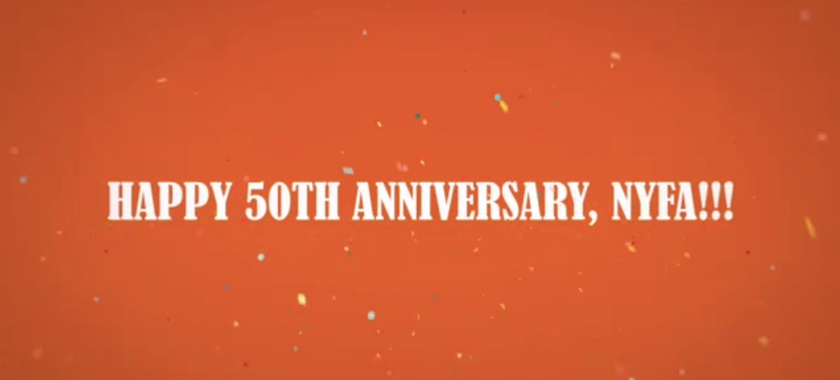 Image: Happy 50th Anniversary, NYFA!!!
May 13 online benefit gala underscored NYFA's unwavering support of individual artists and pointed towards its bright future.
For 50 years, NYFA has provided the creative community with critical support, professional development tools, and resources for defining and achieving career success. On Thursday, May 13, NYFA gathered virtually to toast this milestone anniversary, with special remarks from some of the artists that we have supported over the years.
Board Chair Marc Jason and Executive Director Michael L. Royce appeared throughout the event, with Board Member Grace Angela Henry as the event's emcee. "This year has been especially tough, and NYFA has risen to face the challenges," acknowledged Jason. He cited NYFA's delivery of more than $4 million in emergency grants as one example of how NYFA helped artists and arts workers during the pandemic. "Artists help us make sense of the world, foster empathy, bring us joy and hope, and lead us in new directions," he added.
If you missed joining us, click here to view the video in its entirety.
A NYFA Retrospective
A retrospective video introduced some of NYFA's signature programs, including its NYSCA/NYFA Artist Fellowship, Fiscal Sponsorship program, Immigrant Artist Mentoring Program, and Artist as Entrepreneur Boot Camp program. 
The video highlighted more than a dozen NYSCA/NYFA Artist Fellowship recipients including Ida Applebroog, Paul Beatty, Sanford Biggers, James Casebere, Christopher d'Amboise, Faith Ringgold, Shirin Neshat, Lynn Nottage, Carolee Schneemann, and Kay WalkingStick. For many, the NYSCA/NYFA Artist Fellowship was among the first grants they ever received, validating their creative voice in a way that overshadowed the (much needed!) grant money. Neshat noted the importance of receiving the grant at a critical time in her career: "It really gave me that necessary more psychological support to believe in myself, to allow myself to discover what I'm about to do. And to further develop it." NYFA has distributed more than a half million dollars a year to nearly 100 New York State artists since the NYSCA/NYFA Artist Fellowship program's 1985 founding.
Since 2007, NYFA has provided more than 450 immigrants from 76 countries and regions with mentorship, community, and exposure for their work through its Immigrant Artist Mentoring Program. In the video, participant Martita Abril spoke of its impact on her life, mentioning how daunting it is to come to New York City from another country speaking another language. "NYFA makes me feel like it's my home, like we're alumni but we can come here and we're welcome. Which is huge. You can come here, your mentor will talk to you about things and it makes you feel secure, that it's OK and she's been through this, and now she's guiding me," said Abril.
A Behind-the-Scenes Look at NYFA's Support
Following the video, viewers were treated to a behind-the-scenes look at Jennifer Karady's acclaimed "Soldier's Stories from Iraq and Afghanistan" project, which is Fiscally Sponsored by NYFA. The program, which gives creative projects and emerging organizations access to large-scale funding opportunities through NYFA's 501(c)(3) tax-exempt status, has been instrumental to Karady's work since 2007. "Every time I go to meet with Fiscal Sponsorship, I feel like I have this brain trust devoted to help me present the most competitive and successful grant application that I can. And they cheer me on."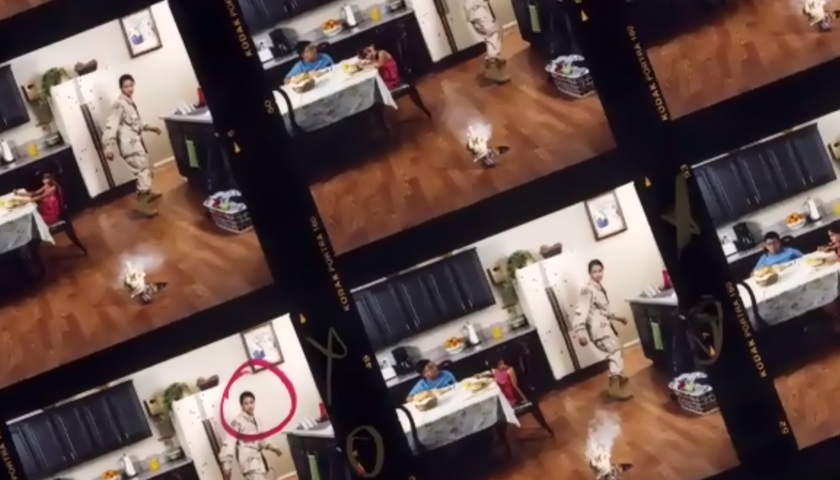 Honoring Basil Alkazzi
Michael L. Royce paid tribute to the evening's honoree, the prolific painter and arts philanthropist Basil Alkazzi. A short video narrated by Grace Angela Henry spoke of Alkazzi's extraordinary art career, and his extreme generosity towards other artists. She quoted Alkazzi, saying: "We live in a fast-moving culture that grows increasingly more abstract…I want in my own way to encourage this glorious expression of pencil, brush, and paint and to nurture the kind of artist and the kind of art that I like and respect." Alkazzi generously created a limited edition print for NYFA's 50th anniversary, available to those who donate $1,000 or more towards supporting NYFA.
Congratulatory Wishes from Affiliated Artists
NYFA affiliated artists Derek Fordjour, Eunbi Kim (NYFA Board), Ricardo Maldonado, Elizabeth Streb, Saïd Sayrafiezadeh (NYFA Board), Dread Scott (NYFA Board), Carmelita Tropicana (NYFA Board), and Luis Valderas (NYFA Board) offered congratulatory marks on the occasion of NYFA's 50th. Said Streb: "Every young choreographer applies to NYFA, and when you get a grant it changes the trajectory of your career." Fordjour thanked NYFA for "all that you do for me and for all my friends past, present, and even future. Please continue to do the work that you do. I'm here to support in any way that I can, and am excited for all of the many artists that will become part of the very rich legacy of NYFA in the future."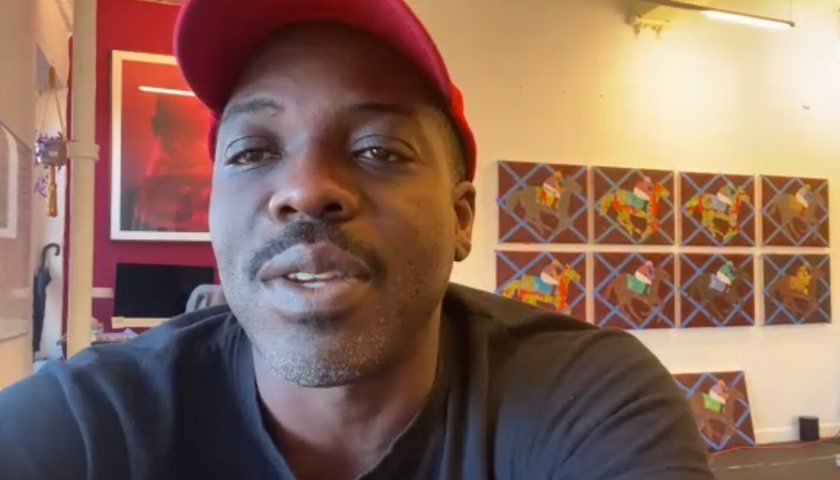 Exclusive Video Clips
Before closing, attendees were treated to a special screening of a stop-motion animation video by NYSCA/NYFA Artist Fellow Swoon and a short clip of a conversation between Mira Nair and Julie Taymor that will debut as part of NYFA's upcoming Anniversary Lecture Series that will also feature Kathleen Chalfant, Shaun Leonardo, Dread Scott, and many others. A $50 donation or more will grant access to the series. In the clip, Taymor and Nair discussed what it meant to receive a NYSCA/NYFA Artist Fellowship early on in their careers, and how the grant was a stepping stone to opportunity.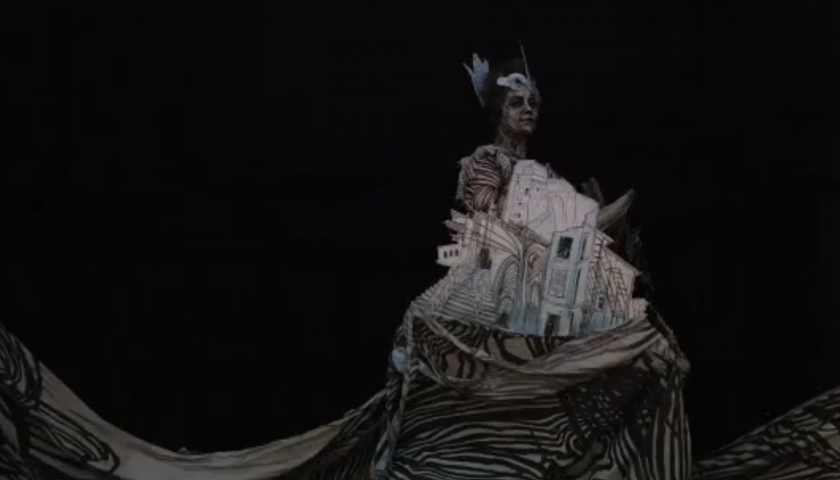 "What NYFA seemed to have and still has is that acute eye for the most extraordinary spark in the land…They had amazing taste, and still do…When we look back, there was something extraordinarily unknowingly pure, heightened, and stylized in our voice. That voice crystalized in an interesting direction at that moment, in those years," said Nair.
"There's no strings attached. It's like: do your thing, basically, and that gives you a feeling of power. There's people who believe in me, so let's just go for it. It's really, really rare," added Taymor.
—Amy Aronoff, Senior Communications Officer
Interested in supporting NYFA? Click here to donate.
You can also support NYFA by bidding on our online auction, The Immigrant Story: A Visual Telling, on through 6:00 PM EDT tonight, May 16.
Sign up for NYFA News and receive artist resources and upcoming events straight to your inbox.