Conversations | Lilach Orenstein and Quetzal Arias
Conversations | Lilach Orenstein and Quetzal Arias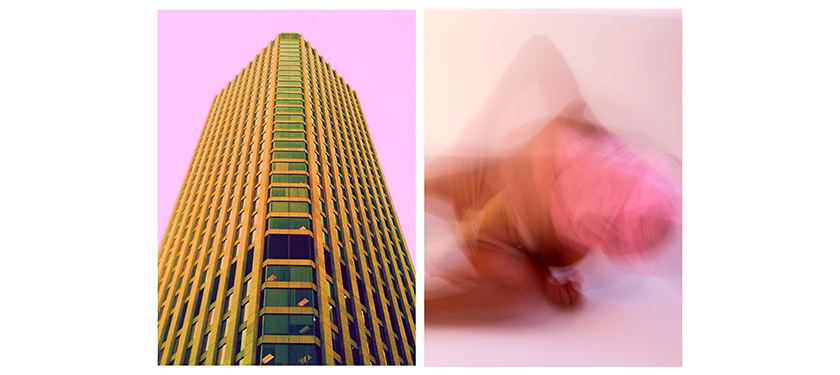 Image: "Frenzy at 3rd and Market," left image shot by Quetzal Arias and right image from the collaborative collection created by Quetzal Arias, Rodger Brown, and @hieronymus.world
"The power of being in a group that understands your struggles, accepts you with all your flaws, hears you out, provides multiple perspectives, and tries to mutually support each other for the better, gives you a sense of belonging and power to get back on your feet." – Lilach Orenstein
In order to gather insights into how movement artists have faced the unique challenges of this unprecedented moment, NYFA spoke with dancer, choreographer, and producer Lilach Orenstein, and dancer and Tlaloc Collective founder Quetzal Arias. Orenstein has previously worked with alumni of the Immigrant Artist Mentoring Program (IAP) through her involvement in presenting In/Between 2020: Transfigure at New York Live Arts. Arias is an alumnus of the 2019 Immigrant Artist Mentoring Program.
NYFA: How have you continued to practice your art and/or conduct performances throughout the pandemic? Has the way you think about space and distance in relation to your art changed?
Lilach Orenstein: I see art as a vital form of activism, always necessary, ever-changing, reinventing itself in the hands of the artists in a rapidly altering reality. The pandemic forced many of us to reinvent ourselves from scratch, as the live art and performance world has come to a halt. In my case, I was separated from my partner, as borders were shut down for international travel, and had to return and live with my mom after 12 years of independence. Uncertainty surrounded every aspect of my life, and I was particularly weird about my immigration status, as policies changed on a whim due to presidential orders, which compromised the plans and future I envisioned for myself. As personal and professional challenges piled up and opportunities dwindled, it was essential to find an anchor to support me, give me inspiration, and help me to continue with my artistic practice. A community was the solution to the problem I was unable to articulate.
The reimagination of the EMERGENYC2020 program into a virtual offering, led by George Emilio Sanchez and Marlène Ramírez-Cancio, helped me climb back up. I never realized how much I yearned to be a part of a community before COVID-19. The power of being in a group that understands your struggles, accepts you with all your flaws, hears you out, provides multiple perspectives, and tries to mutually support each other for the better, gives you a sense of belonging and power to get back on your feet. I've stopped beating myself up for "not doing enough" and started accepting the f****d up state of the world.
I started by drawing, painting, and writing, which was soon followed by an internal desire to return and engage with my body. Once back in New York, my small, 300 square-foot apartment became my studio, office, art space for creating installations, and venue, all while my partner worked from home, too. I realized my entire way of thinking about space needed to change. I choreographed the space to be in motion, flexible and adaptive, a "Home on Wheels" — no furniture stayed in its original position. Rearranging the room as needed helped me utilize it for any activity. It wasn't optimal, but sufficient to allow me to work. Getting in the habit of transforming a space, mobilizing, and not treating anything as static allowed me to mentally open up, create a meaningful shift in my life, and invite people and opportunities in.
Quetzal Arias: Even before COVID-19, my main craft has been slowly shifting. Since graduating from ballet school, I've found a true passion for mixed media, as it allows me to give my very own corporal language a space to be whatever I imagine it to be and have records of these displays of creativity in photography and video. Also, with this situation and performance spaces being so contained from the public, my whole perspective has changed when it comes to what I want for the future of Tlaloc Collective as a performative company.
I would dare to say that every aspect of my craft and our industry has been challenged with the existence of COVID-19.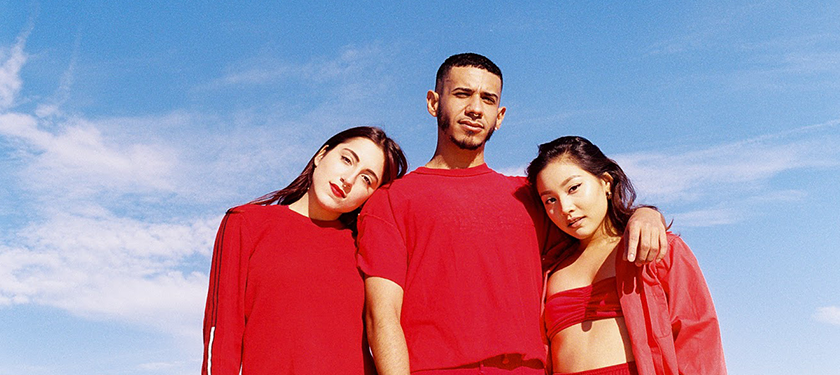 NYFA: Is there anything about our current situation that you want to maintain? Like structures, or ways of relating to and being creative with others through your work?
LO: The power of a community. During the pandemic, I allocated part of my time to supporting artists. I started by volunteering at the Programming Department of New York Live Arts. Back then, I was introduced to the In/Between project that supports IAP artists. I fell in love with it, and alongside the phenomenal curators Yanira Castro, Poppy DeltaDawn, and Martita Abril, invested my all in it. I coordinated and built the online and in-person show that was presented at New York Live Arts. After the exhibition was up, I continued on to my next adventure. I reached out to my cohort from EmergeNYC and together we formed the Mycile Artists Collective, which created a project to empower youth. Today, I am in the process of creating a pilot with Meredith Glisson to facilitate a residency program in New York City, which will not only provide housing and studio to bridge the gap between an artist's life and their creative process, but will also provide customizable tailored support to match each unique individual. The structure is in motion and allows change.
QA: I feel that one of the greatest things that COVID-19 pushed me to realize—and something that I will make part of my life and try and push onto my fellow collaborators from now on—is the idea of artists, specifically dancers, making their craft self-sufficient and turning it into a personal business. In 2021, the old-school mold for dancers in dance companies serving as repetitors and not artists is completely obsolete.
NYFA: What strategies would you recommend to dance artists looking to engage more with audiences digitally?
QA: Do not overthink your content. Put yourself out there in your truest form and let every single part of your creativity challenge you outside of your comfort zones. Also, find a platform that serves as a place for studies where you can both post spontaneous content and have space for displaying serious and structured pieces.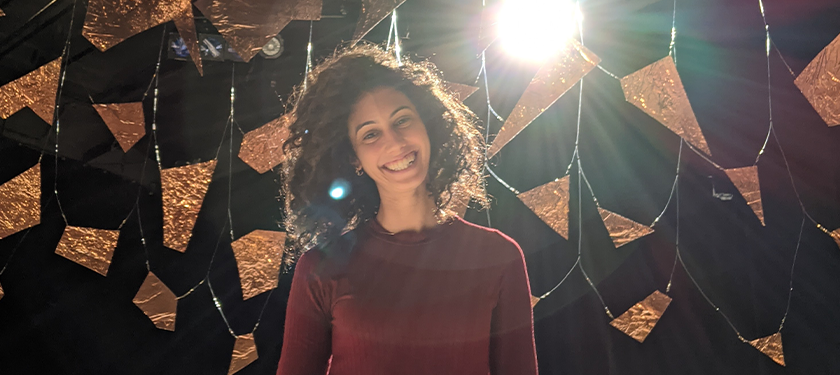 About Lilach Orenstein: 
Orenstein is a choreographer, performer, and producer best known for combining diverse types of arts from multiple disciplines into poetical synergies. She is an Israeli immigrant with Yemeni-Polish-Romanian roots recently allocated to New York City. Orenstein earned her B.Dance degree from The Jerusalem Academy of Music and Dance, majoring in choreography, in 2017, and her MFA degree from The University of the Arts, Philadelphia, in 2019. Among her awards are The Presidential Scholarship (U.S.), Outstanding Dancer from the Israeli Ministry of Culture, and Excellence Award by The Jerusalem Foundation. Orenstein's creations Dancing from Others, Reject – Receive  > React!, Territorium, White on White, Cēnsēre, and Onions were premiered in Israel's main stages and abroad. Recently, she assisted in choreographing The Mother of Us All opera which was presented at the Metropolitan Museum featuring vocal artists from The Juilliard School and the New York Philharmonic marking 200 years for women's suffrage. She was recently invited to residencies in L1dancefest2019, Budapest; EMERGENYC 2020, New York; The Center at West Park, New York; IMPULSTANZ's ATLAS program, Vienna; Derida Dance Center, Sofia; and Machol Shalem Dance House, Jerusalem.
About Quetzal Arias:
Arias is the Creative Director of Tlaloc Collective. Based in New York City, Tlaloc Collective is a digital and performative multidisciplinary company with the mission of creating and taking space for young creatives of color to make their artistic work their own and find acknowledgment within the New York City fine art world. The Collective also centers practice in the studies of beauty, corporal construction, art, science, and in the visibility of QTPOC.
– Kyle Lopez, Program Associate
This post is part of the ConEdison Immigrant Artist Program Newsletter #136. Subscribe to this free monthly e-mail for artist's features, opportunities, and events. Learn more about NYFA Immigrant Artist Mentoring Program.