Introducing | 2021 NYSCA/NYFA Artist Fellows, Finalists, and Panelists
Introducing | 2021 NYSCA/NYFA Artist Fellows, Finalists, and Panelists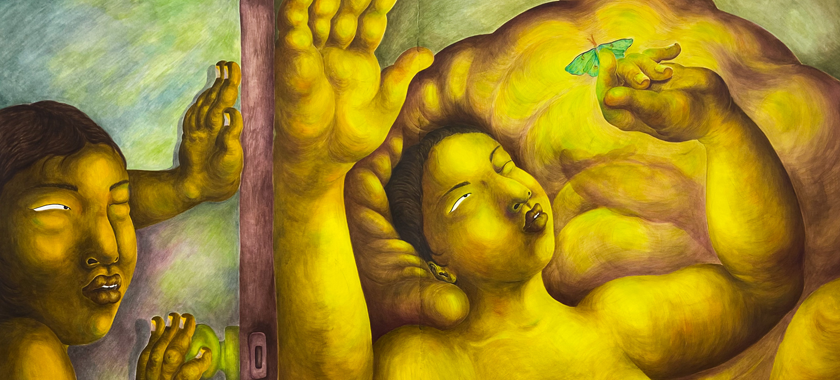 Image: Lily Wong (Fellow in Painting '21),"At Our Closest Point," 2021, acrylic on paper, Photo Courtesy: the artist and Kapp Kapp Gallery
$616,000 Awarded to 92 New York State Artists Working in Fiction, Folk/Traditional Arts, Interdisciplinary Work, Painting, and Video/Film
The New York Foundation for the Arts (NYFA) has announced the recipients and finalists of the NYSCA/NYFA Artist Fellowship program, which it has administered for the past 36 years with leadership support from the New York State Council on the Arts (NYSCA). The organization has awarded a total of $616,000 to 92 artists (including three collaborations) whose ages range from 25-70 years throughout New York State in the following disciplines: Fiction, Folk/Traditional Arts, Interdisciplinary Work, Painting, and Video/Film. Fifteen finalists, who do not receive a cash award, but benefit from a range of other NYFA services, were also announced. A complete list of the Fellows and Finalists follows.
The NYSCA/NYFA Artist Fellowship Program makes unrestricted cash grants of $7,000 to artists working in 15 disciplines, recognizing five disciplines per year on a triennial basis. The program is highly competitive and this year's recipients and finalists were selected by discipline-specific peer panels from an applicant pool of 3,572. Since it was launched in 1985, the program has awarded over $33 million to more than 5,000 artists.
Each year, the NYSCA/NYFA Artist Fellowship offers a unique snapshot of contemporary arts across New York State. In addition to conversations on local and international politics and migration and identity, many artists reflected on their personal experiences around the COVID-19 pandemic. Common themes that resonated in all five disciplines were notions of isolation, home-life, change, and new beginnings. These themes were also reflected in the size of works created in 2020/21 and types of materials presented. Within the visual arts categories, artists showcased smaller scale works and used materials or repurposed objects in new, unexpected ways.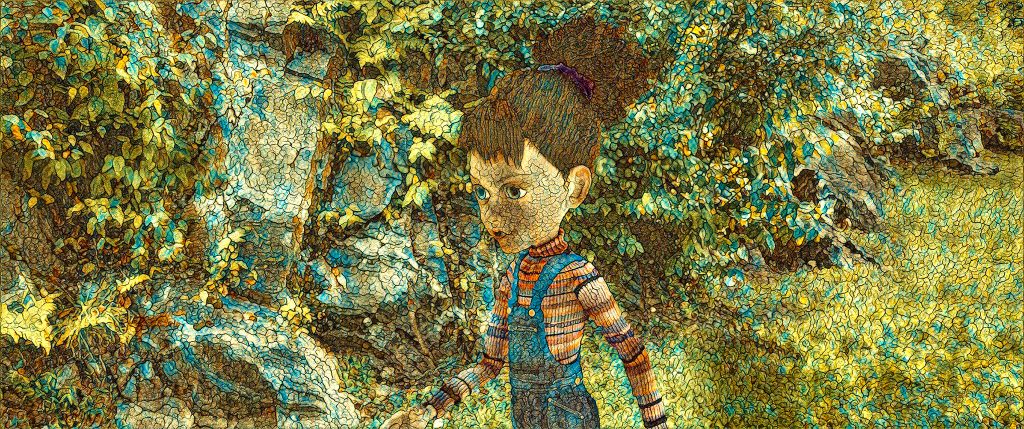 "We are proud to partner with NYSCA to offer unrestricted grants to artists of all disciplines across New York State, and are especially proud to do so after a harrowing year that has impacted many in our creative community," said Michael L. Royce, Executive Director, NYFA. "We hope that the financial support and recognition that this program offers spurs new creative growth for the artists, and we look forward to seeing, hearing, and experiencing their work in the years to come," he added.
"After more than a year of devastation across our sector, artists have continued to be the backbone of New York's spirit, resilience and recovery," said Mara Manus, Executive Director, NYSCA. "The work of artists is the connective tissue that binds the health of our State. On behalf of the entire NYSCA team, we are proud to continue to partner with NYFA to administer this vital support for artists in service of their vision and voice at all levels of their artistic development. "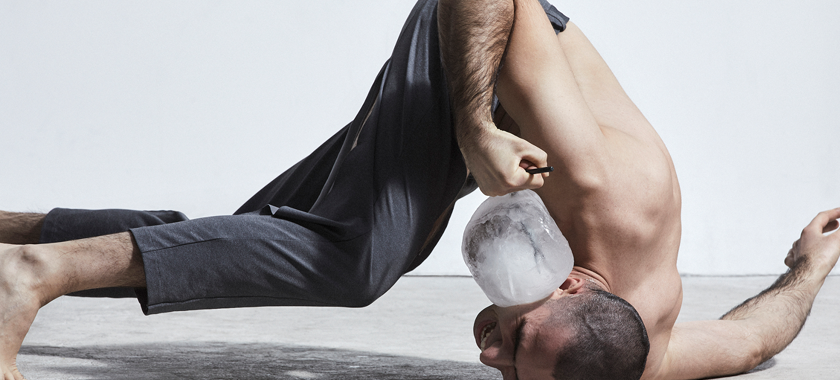 Su-Yee Lin, a Fellow in Fiction from Lake Grove, NY, reflected on the award saying: "After a year that left no emotional, mental, and physical space for my writing practice, I was beginning to doubt myself as a writer. Receiving this fellowship has restored my faith in my work and my abilities; I truly needed this support, this belief in my work, and I am so thankful to NYSCA and NYFA for offering this opportunity and for choosing me as a fellow."
Ever Baldwin, a Fellow in Painting from Catskill, NY, said that the fellowship is a validation of the strength of his practice: "Working in isolation for over a year due to the Covid-19 pandemic was challenging; it was not possible to get much feedback in the studio, or often to show what I was making. Having a group of artists in my field select my work for this prestigious and competitive fellowship is an incredible vote of confidence, which is particularly encouraging in this current moment."
Luz F. Soliz, a Bronx, NY artist who received a Folk/Traditional Arts fellowship in collaboration with her daughter Catherine Ochún, acknowledged that this is the first time her work has received external recognition: "I founded my dance company almost 30 years ago, and since then I have dedicated my time to sharing and teaching my Garifuna culture. This is the first time my work has been honored by a grant and is the beginning of something great. Our Garifuna culture needs every bit of help to stay alive as it is endangered, and here is the NYSCA/NYFA Artist Fellowship making it more possible."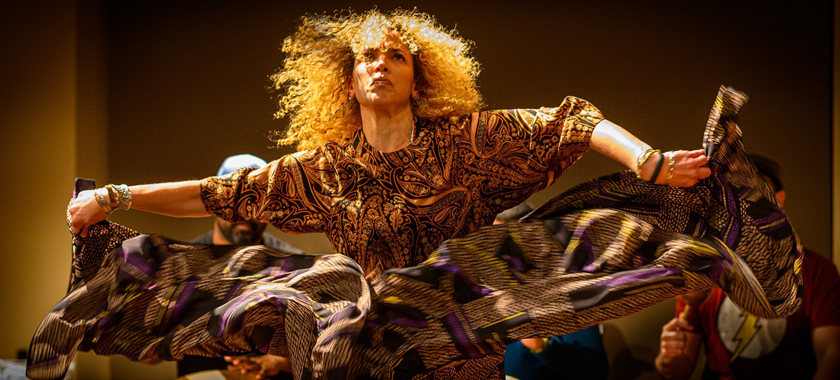 Fellowship Recipients, Finalists, and Panelists by Discipline and County of Residence:
Fiction Fellows
Lauren Acampora (Westchester)
Amanda Ajamfar (Ulster)
Janani Balasubramanian (Kings)
M. Dean and Salvador Aguilera (Dutchess)*
Lyn Di Iorio (New York)
Christopher Gonzalez (Kings)
Elaine Hsieh Chou (Kings)
Jonathan Lee (Ulster)
Amanda Lee Koe (Kings)
Su-Yee Lin (Suffolk)
Dahlma Llanos-Figueroa (Bronx)
Leila Mohr (Kings)
Hoa Ngo (Oneida)
Emily Rems (New York)
Cam Terwilliger (Dutchess)
Jack Wang (Tompkins)
Fiction Finalists
Malcolm Hansen (New York)
Jen Lue (Kings)
Christina Milletti (Erie)
Fiction Panelists
Kris Jansma (Westchester)
Sarah Cedeño (Monroe)
Ernesto Quiñonez (Bronx)
Bino A. Realuyo (Queens)
Haifa Vijayalakshmi Mahabir (Rockland)
Folk/Traditional Arts Fellows
Hamid Al-Saadi (Kings)
Vincent Chong (Kings)
Hee Jung Han (Westchester)
Hayden Haynes (Cattaraugus)
Jason J. Edwards (Queens)
Julia Loiza Gutiérrez-Rivera (Bronx)**
Richard Koski (Tompkins)
Horla Kutte (Bronx)
Catherine Ochún and Luz Soliz (Bronx)*
Niio Perkins (Franklin)
Mariachi Real De Mexico de Ramon Ponce (Queens)
Ling Tang (Queens)
Folk/Traditional Finalists
Andres Jimenez (Queens)
Victor Murillo (Queens)
Yacouba Sissoko (New York)
Folk/Traditional Panelists
Karen Canning (Livingston)
Martha Idalia Chew Sánchez Ph.D. (St. Lawrence)
Aaron Paige (Westchester)
Violeta Palchik (Kings)
Jake Shulman-Ment (Kings)
Interdisciplinary Work Fellows
Nobutaka Aozaki (Queens)
Mimi Bai (Kings)
Amanda Browder (Kings)
WANG Chen (Kings)
Melanie Crean (Kings)
Amie Cunat (Kings)
Ben Gould (New York)
Tara Homasi (Kings)
Ayo Jackson (Kings)
Katelyn Kopenhaver (New York)
sTo Len (Queens)**
Ying Liu (Kings)
Leeza Meksin (New York)
Laura Nova (New York)
Calli Roche (Kings)
Kenneth Tam (Kings)
Brigitta Varadi (Dutchess)
Interdisciplinary Work Finalists
Dora Budor (New York)
Aliza Shvarts (Kings)
Kiyan Williams (Kings)
Interdisciplinary Work Panelists
Ben Altman (Tompkins)
Tali Hinkis-Lapidus (Suffolk)
Baseera Khan (New York)
Jodie Lyn-Kee-Chow (Queens)
Rebekah Tolley (Schenectady)
Painting Fellows
Paolo Arao (Kings)
Ever Baldwin (Greene)
Yevgeniya Baras (Queens)
Polina Barskaya (Kings)
Amy Bennett (Putnam)
Matt Bollinger (Tompkins)
Esteban Cabeza de Baca (Kings)***
Jennifer Coates (Queens)
J.A Feng (Kings)
Julie Heffernan (Queens)
Erinn Heilman (Kings)
Will Hutnick (Dutchess)
Yongjae Kim (Kings)
Osamu Kobayashi (Kings)
Athena LaTocha (Westchester)
Talia Levitt (Kings)
Ron Milewicz (Columbia)
Nicholas Moenich (Kings)
Bridget Mullen (Kings)
Tammy Nguyen (New York)
Jeremy Olson (Kings)
Erika Ranee (New York)
Clayton Schiff (Queens)
Minshik Shin (Nassau)
Khalif Tahir Thompson (Queens)
Lily Wong (Kings)
Mie Yim (New York)
Painting Finalists
Akira Ikezoe (New York)
Fernanda Mello (Orange)
Tsai-ling Tseng (Kings)
Painting Panelists
Raymond Bonilla (Erie)
Gabe Brown (Columbia)
Maia Cruz Palileo (Kings)
Emily Mae Smith (Kings)
Amy Talluto (Ulster)
Video/Film Fellows
Sahar al-Sawaf (Westchester)
Nesa Azimi (New York)
Casey Carter (Kings)
Martin DiCicco (Kings)
Sarah Friedland (Kings)
Ash Goh Hua (Kings)
Eimi Imanishi (Kings)
Sandra Itainen (Kings)
Caroline Voagen Nelson (Queens)
Rome Kyn Neal (Kings)
Alison Nguyen (Kings)
Nazanin Noroozi (Queens)
Irina Patkanian (Kings)
Lisa Riordan Seville, Zara Katz, and Kiara C. Jones (Kings)*
Alina Simone (New York)
Sindhu Thirumalaisamy (Kings)
Video/Film Finalists
James Bascara (Kings)
Suneil Sanzgiri (Kings)
Patrick Smith (Suffolk)
Video/Film Panelists
Ariana T. Gerstein (Broome)
Sarah Knobel (St. Lawrence)
Soudabeh Moradian (Onondaga)
Shayok Mukhopadhyay (Westchester)
J. Xavier Velasco (Kings)
* Collaborative artists
**Gregory Millard Fellows made with the support of the New York City Department of Cultural Affairs; Gregory Millard Fellowships are awarded annually to New York City residents chosen in several categories. The award was established by the New York City Department of Cultural Affairs in 1984 in memory of poet and playwright Gregory Millard, who served as Assistant Commissioner of Cultural Affairs from 1978 until his death in 1984 and championed the causes of individual artists.
*** Deutsche Bank Fellow
Funding Support
NYSCA/NYFA Artist Fellowships are administered with leadership support from New York State Council on the Arts with the support of Governor Andrew M. Cuomo and the New York State Legislature. Major funding is also provided by the New York State Department of Cultural Affairs (DCLA). Additional funding is provided by Deutsche Bank Americas Foundation.
Find out more about the NYSCA/NYFA Artist Fellowship Program, a $7,000 unrestricted cash grant awarded to individual artists living and working in the state of New York. Follow us on Twitter, Facebook, and Instagram for more news and events from NYFA. To receive more artist news updates, sign up for our bi-weekly newsletter, NYFA News.