Introducing 2023 NYSCA/NYFA Artist Fellows, Finalists, and Panelists
Introducing 2023 NYSCA/NYFA Artist Fellows, Finalists, and Panelists
Image Detail: Golnar Adili (Fellow in Printmaking/Drawing/Book Arts '23); "Dust of Sorrow (Ghobar e Gham);" 2018; photo lithography laser-cut text
$696,000 awarded to 88 New York State artists working in Craft/Sculpture, Digital/Electronic Arts, Nonfiction Literature, Poetry, and Printmaking/Drawing/Book Arts.
New York Foundation for the Arts (NYFA) has announced the recipients and finalists of the NYSCA/NYFA Artist Fellowship program, which it has administered for the past 38 years with leadership support from the New York State Council on the Arts (NYSCA). NYFA has awarded a total of $696,000 to 88 artists (includes 1 collaboration) throughout New York State, whose ages range from 25-69 years, in the following disciplines: Craft/Sculpture, Digital/Electronic Arts, Nonfiction Literature, Poetry, and Printmaking/Drawing/Book Arts.
A complete list of the Fellows and Finalists follows.
The NYSCA/NYFA Artist Fellowship Program makes unrestricted cash grants of $8,000 to artists working in 15 disciplines, recognizing five disciplines per year on a triennial basis. The program is highly competitive, and this year's recipients and finalists were selected from 4,244 applicants in discipline-specific peer-review panels. Since it was launched in 1985, the program has awarded over $35 million to 5,425 artists.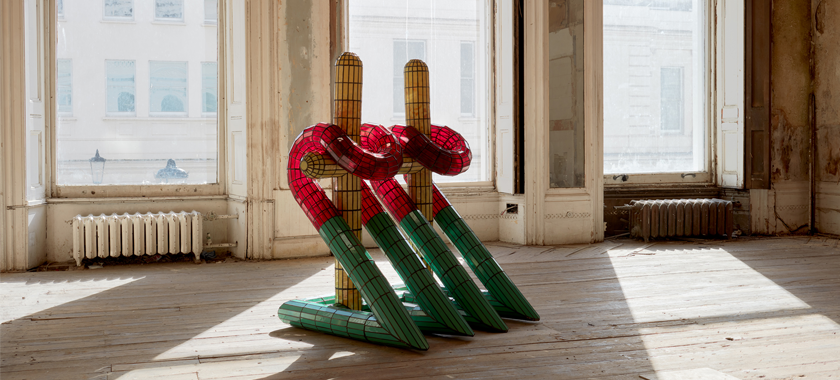 Each year, the NYSCA/NYFA Artist Fellowship provides a lens for contemporary artistic expression. The themes, ideas, and materials used by the 2023 Fellows reflect and respond to the larger social, political, and economic issues of our day. For example, artists across disciplines infused their work with a deep sense of pride in their cultural heritage and ancestry, signaling a need to connect with and celebrate identity. Digital/Electronic Fellows embraced multi-channel installations, AI, XR, VR, and Internet Art, showcasing their engagement with evolving technologies. Nonfiction Literature and Poetry Fellows explored themes of trauma, women's reproductive health and rights, and environmental impact in their work. Printmaking/Drawing/Book Arts and Craft/Sculpture artists reflected on environmental themes, the pandemic, gender, and race. These explorations illustrate art's power to mirror and shape diverse narratives.
"It is rare to administer a program with such a longstanding history of support that benefits so many individual artists," said Michael Royce, CEO, New York Foundation for the Arts. "We're thrilled to partner with NYSCA on such an impactful program for New York State artists and to be part of their creative journey. We wish them continued success in their careers, and the necessary time and space to realize their artistic vision," he added.
"Artists are agents of change who contribute to the transformation and growth of our communities. Their work inspires us which in turn impacts our individual health and the vitality of the world around us" said Katherine Nicholls, Chair of NYSCA. "On behalf of the NYSCA Council and staff, we congratulate all the recipients of this year's NYSCA/NYFA Artist Fellowship and commend the New York Foundation for the Arts for their critical role supporting the creative and cultural workers of New York."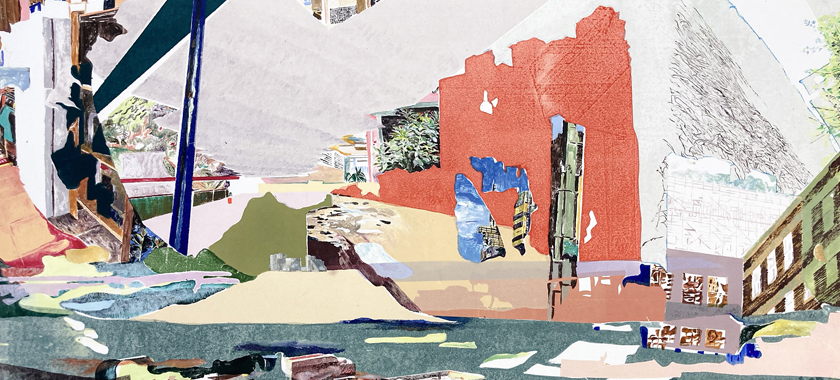 In addition to no-strings-attached financial support, the NYSCA/NYFA Artist Fellowship provides validation for artists at all career stages and creative disciplines.
For Emily Skillings, a Fellow in Poetry from Brooklyn, NY, the NYSCA/NYFA Artist Fellowship marks a milestone in her professional career. "This is the first ever award I have received for my work as a poet. In my work as an arts administrator, editor, and adjunct professor, I dedicate a lot of my time to others' writing. It means so much to have my own practice as a poet acknowledged in this way. This grant is coming at a time when I am finishing my second book of poems and will help me find some space and time to dedicate to the final stretch."
Said Suchitra Vijayan, a Fellow in Nonfiction Literature from New York, NY: "I was told I had aged out when I decided to become a writer at 29. Someone with no MFA degree or professional training, no networks or connections to the literary world, it took me close to a decade to establish myself as a writer. Receiving the NYSCA/NYFA Artist Fellowship for Nonfiction Literature is an incredible validation of the love, labor, rejections, and failure that went into writing my book."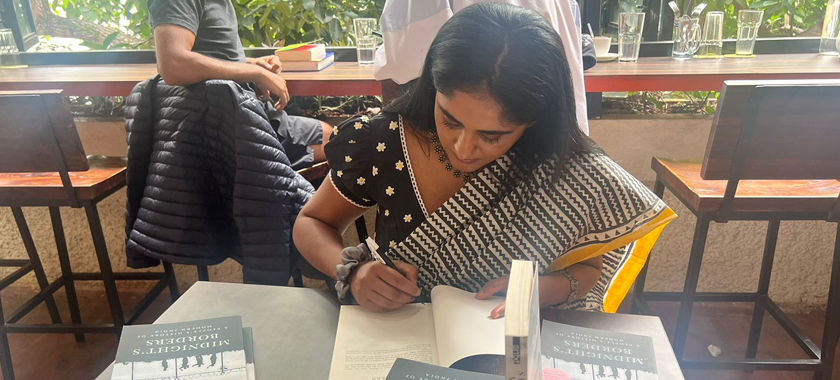 Golnar Adili, a Fellow in Printmaking/Drawing/Book Arts from Brooklyn, NY, said the support is both financial and emotional: "The NYFA/NYSCA fellowship is an emotional and financial boost coming at a crucial point in my practice. We artists sacrifice a lot to grow an at times an intangible idea or project which can seem like lunacy. It is a sweet thing to feel the arms of support wrapping around you and this fellowship is exactly that."
For Lu Chekowsky, a Fellow in Nonfiction Literature from Poughkeepsie, NY, the award reaffirms her commitment to her practice. "For years, I worked as a creative in advertising, media, and television. I wrote language for famous people to say on camera, while I stayed out of frame and invisible because my body is not the kind of body that sells things. This fellowship shows me that my value as an artist is not tied to my body, that I don't have to obscure the unmarketable parts of myself deemed unworthy by film studios, pop stars, influencers, and algorithms to tell my stories and use my voice, or to have an impact on culture. I'm more committed than ever to go deeper into my practice; to find strength to make work that is embodied by my whole self. This honor is a permission slip to end the relentless questioning of my worth. I feel unleashed. I am grateful."
NYSCA/NYFA Artist Fellowships are made possible by the New York State Council on the Arts (NYSCA) with the support of the Office of the Governor and the New York State Legislature. Major funding is also provided by the New York State Department of Cultural Affairs (DCLA). This year, thanks to the generous support of photography nonprofit Joy of Giving Something, NYFA was able to award an additional five Fellowships in Photography. Additional funding is provided by Deutsche Bank Americas Foundation and Geri Ashur fund.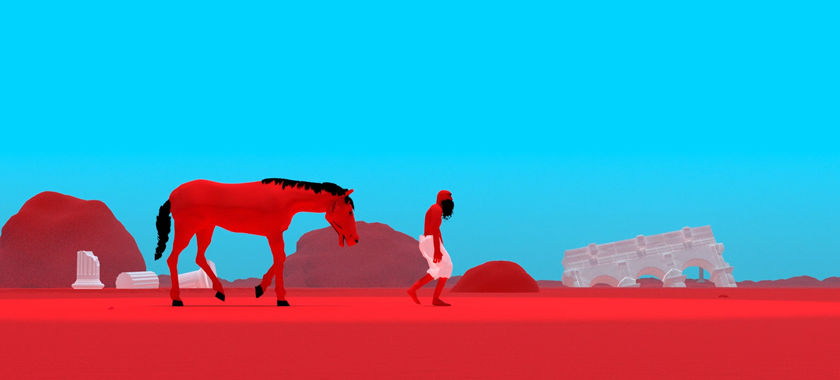 Fellowship Recipients and Finalists by Discipline and County of Residence:
Craft/Sculpture
Fellows
Jaishri Abichandani (Kings)
Sherwin Banfield (Queens)
Ivana Bašić (Kings)
Dora Budor (New York)
Kristi Cavataro (Bronx)
Rachelle Dang (Kings)
Raul De Lara (Kings)
Rachel Grobstein (Kings)
Juan Hernández Díaz (New York)
Jessica Kairé (New York)
Beth Katleman (Kings)
Warren King (New York)
Ashley Lyon (Orange)
Ian McMahon (Orange)
Sarah Oppenheimer (New York)
Amy Ritter (Kings)
Gabriela Salazar (New York)
Stephanie H. Shih (Kings)
Linda Sormin (Allegany)
Kazumi Tanaka (Dutchess)
Hans van Meeuwen (Ulster)
Ye'ela Wilschanski (Kings)
Finalists
Layla Klinger (Kings)
Tamara Kostianovsky (Kings)
Rowan Renee (Kings)
Panelists           
Sascha Mallon (Dutchess)
LuLu Meng (Kings)
Kristen Mills (Ulster)
Tom Montan (Oneida)
David B. Smith (Kings)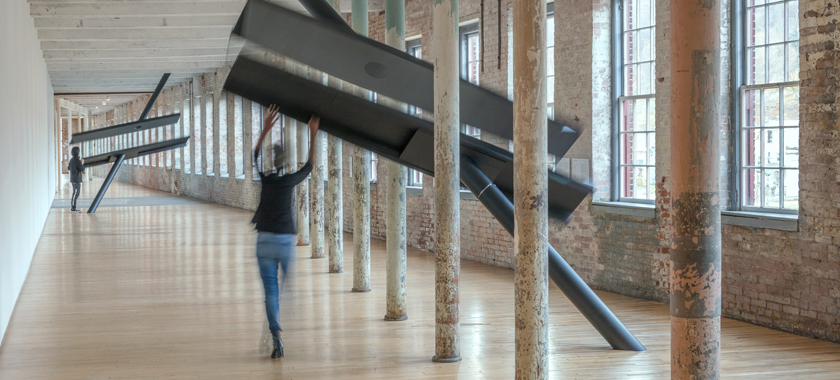 Digital/Electronic Arts
Fellows
Zainab Aliyu (Kings)
Valerie Caesar (Kings)
Zorica Colic (New York)
João Enxuto and Erica Love (New York)*
Caroline Garcia (Kings)
Jason Isolini (Kings)
Art Jones (Bronx)
Paul Deo (New York)
Michael N Meyer (Kings)
Heidi Neilson (Queens)
Arif Qazi (New York)
Matt Romein (Kings)
Philipp Schmitt (Kings)
Michael Szivos (New York)
Eva Davidova (New York)
Finalists
Case Jernigan (Kings)
Gracelee Lawrence (Rensselaer)
Allison Parrish (Kings)
Panelists
Mattia Casalegno (Kings)
Carl J Lee (Erie)
Mimi Onuoha (Kings)
Fernando Orellana (Albany)
Rebekkah Palov (Steuben)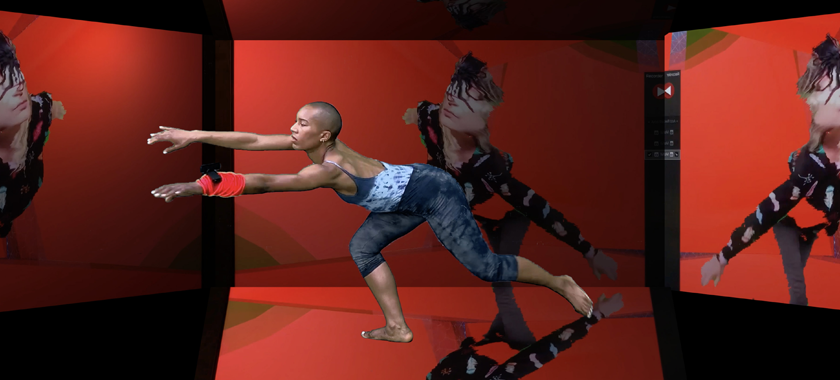 Nonfiction Literature
Fellows
Liz Arnold (Cortland)
Emily Bass (Kings)
Eliza Barry Callahan (New York)
Cathy Linh Che (New York)
Lu Chekowsky (Dutchess)
Lilly Dancyger (New York)
Ellyn Gaydos (Columbia)
Edgar Gomez (Queens)
Nina St. Pierre (Kings)
Zefyr Lisowski (Kings)
Rennie McDougall (New York)
Kristen Radtke (Kings)
Alex Ronan (Kings)
Suchitra Vijayan (New York)
Sarah Wang
Finalists
Tan A Lin (New York)
Montana Ray (Kings)
Beth Raymer (New York)
Panelists
K Chiucarello (Dutchess)
Jen Lue (Kings)
Lucy Sante (Ulster)
Nathalie Thill (Franklin)
Eric Dean Wilson (Kings)
Poetry
Fellows
S. Erin Batiste (Kings)
Marissa Davis (Kings)
Diane Exavier (Kings)
Rachel Han (Kings)
Summer J. Hart (Putnam)
zakia henderson-brown (Kings)
S. K. Kim (Dutchess)***
Emily Lee Luan (Kings)
Grace MacNair (Kings)
David Mills (Queens)
Miller Oberman (Queens)
Iain Haley Pollock (Westchester)
sadé powell (Richmond)
Emily Skillings (Kings)
imogen xtian smith (Kings)
Lyrae Van Clief-Stefanon (Tompkins)
Finalists
Chase Berggrun (Kings)
Dante Clark (New York)
Rico Frederick (Kings)
Panelists
Bethany Dixon (Tompkins)
Sarah Giragosian (Chemung)
Jil Hanifan (Albany)
Iris McCloughan (Kings)
Stacy Szymaszek (Greene)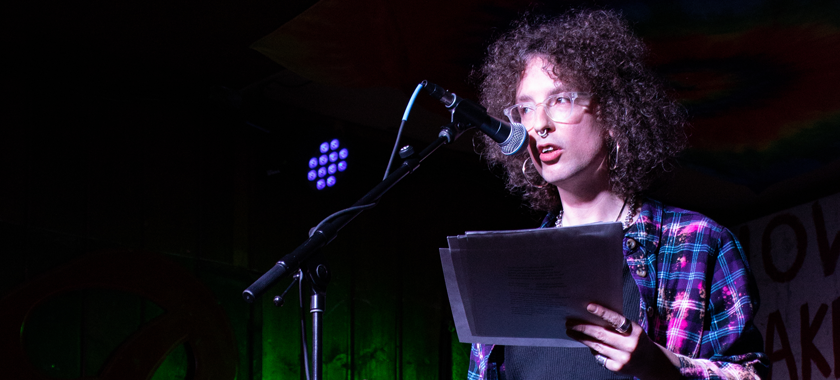 Printmaking/Drawing/Book Arts
Fellows
Golnar Adili (Kings)
Richard Barlow (Otsego)
jill baroff (Orange)
Clare Churchouse (New York)
Christopher Culver (New York)
M. Florine Démosthène (Rockland)
takuji hamanaka (Kings)
Rita Maas (Westchester)
Shala Miller (Kings)
Farah Mohammad (New York)
Douglas Navarra (Ulster)
Adie Russell (Ulster)
Stephanie Santana (Kings)
Stephen Sollins (Kings)
Margot Spindelman (Kings)
Beth Sutherland (Westchester)
Kate Teale (Kings)
Michelle Weinberg (New York)
Audra Wolowiec (Orange)**
Finalists
Annie Hayes (Delaware)
Fay Ku (Kings)
Carla Stetson (Tioga)
Panelists
Mary Ellen Bartley (Suffolk)
Pamela Drix (Schuyler)
Laura McGough (Erie)
Miwa Susuda (Queens)
Heather Swenson (Monroe)
*Collaborative Artists
**Deutsche Bank Americas Fellow
***Shelly Pinz Fellow