NYFA Coaching | Start Your New Year off Right with NYFA Coaching!
NYFA Coaching | Start Your New Year off Right with NYFA Coaching!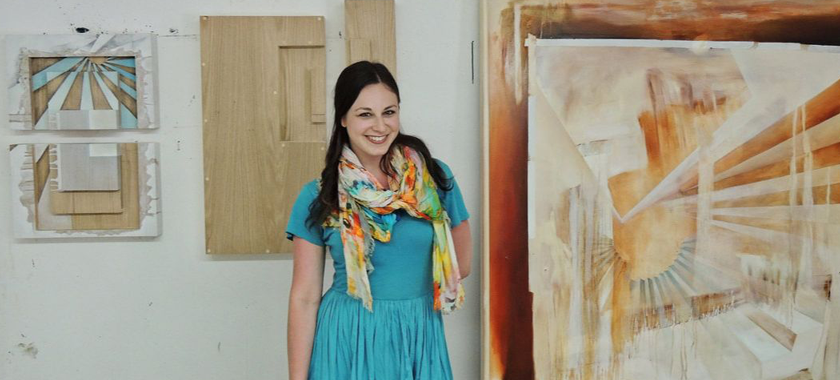 Image Detail: Kelly Olshan, Courtesy: Kelly Olshan
How NYFA Coaching can help artists accomplish their goals, from new NYFA Coach Kelly Olshan.
This new year, as always, NYFA is here to help you navigate and find new inroads to success in your arts career–no matter your career stage or discipline. If you need fresh inspiration and want expert advice on a topic or larger career question you're grappling with, consider booking a one-on-one consultation session with an arts industry expert through our NYFA Coaching program. We recently spoke with Kelly Olshan (Emerging Leaders '19), Program Officer in Career Advice and Training and the new manager of the NYFA Coaching program, to learn more.
NYFA: What is NYFA Coaching, and who does it serve?
Kelly Olshan: NYFA Coaching is individualized, dedicated one-on-one attention for creatives of all disciplines. Offered as sessions, we have a roster of distinguished arts professionals that can help artists tackle anything from reviewing and improving your artist statement, resume, and grant application materials to strategizing how to engage with galleries, producers, or agents; develop a strategic plan; or make a career transition. It's open to anyone who would find that helpful.
NYFA: Why is it important to provide artists this type of one-on-one feedback?
KO: I think one of the hardest things about being an artist is that you feel alone in trying to accomplish your goals.
As an artist myself, I know it can feel like no one else cares, or to put it more logically, because of the isolated and under-resourced nature of creative work, it's often no one else's job to help you work through your deepest challenges. What if you had a professional expert to help you tackle the projects that intimidate you most? To be a trusted advisor as you develop your career? That's what NYFA Coaching is for.
It's skill sharing, but it also provides artists with a type of accountability and psychological support that I think is equally important and in short supply in our field.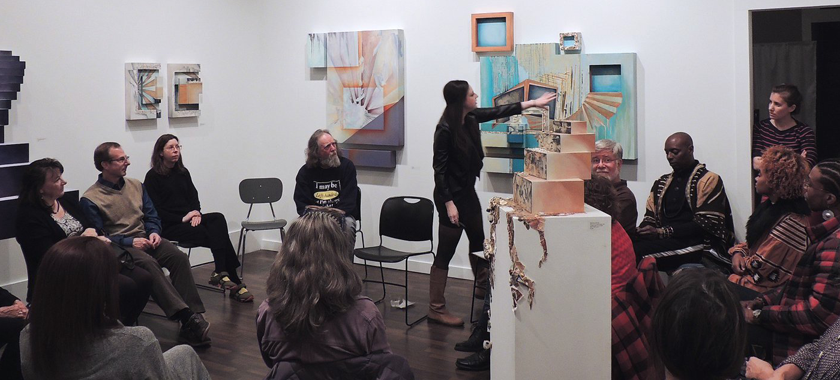 NYFA: What will your focus be as a new NYFA Coach?
KO: I'm really excited to work with artists on more big picture strategies and career development. I want to know: what is your dream as an artist, and how can we work backwards to map out a plan to help you get there?
"Strategic planning" is this big term we throw around in professional development, but it's really just about that process of reverse engineering your goals. There are specific ways that we can break down what may feel unattainable right now into small, actionable steps.
Let's map out a world in which you are spending your time and organizing your life in a way that aligns with the creative life you really want to live.
NYFA: What arts career topics do NYFA Coaches help tackle?
KO: A wise woman who will be joining the coaching roster soon (!) astutely summarized our offerings into categories: discrete projects and global strategy. The first umbrella includes all the bread and butter documents that can be reviewed: artist statements, resume/CVs, cover letters, work sample reviews, as well as grant and fellowship applications. The second option can be anything from developing a strategic plan, making a career transition, or rethinking the way you're making money. Each coach has different specialities, so be sure to check out their bios for their areas of expertise!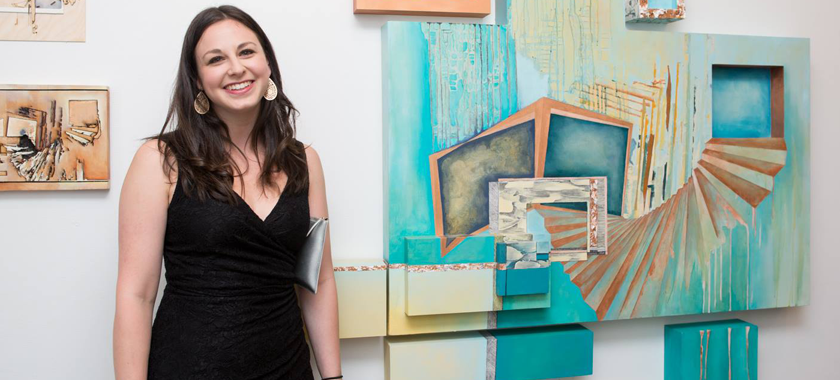 NYFA: What can we anticipate from NYFA Coaching in 2022?

KO: First, we'll be welcoming new coaches to the roster in the coming weeks. These professionals will diversify the skill sets represented, taking advantage of the wealth of knowledge available among different sectors of the arts.

Second, this year we'll be rolling out multi-session package options! Given there's only so much that can be accomplished in one session, these packages will enable artists to tackle projects over time. For example, want to hone your artist statement until you're finally happy with it? We're designing a two-part session for that. Want to invest in 3 sessions to develop a strategic plan? We'll have a package for that.
This new structure will also provide a mechanism for artists to build a relationship with their coach over time – almost like a therapist or a personal trainer, if you can forgive the comparison. I want to help build a program that can combat the isolation so many artists experience on a daily basis. The main idea: if any artist across the world needs trustworthy and affordable career advice at any time, we're here for you.
To book a session with Kelly or any of our other coaches, click here. If you have questions about this program, contact [email protected].
About Kelly Olshan:
Kelly Olshan is the Program Officer, Career Advice and Training at NYFA, as well as a practicing visual artist whose work has been exhibited nationally. As a NYFA Coach, Olshan consults on art business strategy and career planning, working with creatives to develop actionable steps towards their dream careers. She can assist you in developing an action plan to achieve your creative goals, as well as offer strategies for opportunity cultivation. She is also available to provide feedback on tools such as project proposals, cover letters, and artist statements.
Before NYFA, Olshan served as the Program Manager for Queens Council on the Arts and held roles at Americans for the Arts, Art21, Artforum, and Creative Capital. She is also an alumna of NYFA's Emerging Leader Program. Olshan is the author of How You Can Commission Art: A Step-by-Step Guide to Developing New Culture (Queens Council on the Arts, 2021), and has published research on nonprofit professional development programs for artists in the Journal of Arts Management, Law, and Society. She currently serves on the Advisory Committee of the DOT Public Art program and is a frequent panelist for NYC's Percent for Art Program. Olshan graduated as valedictorian of her class at UNC Asheville, where she obtained a BFA degree in Painting, and holds an MA degree in Arts Administration from Columbia University.
This program is part of NYFA Learning, which includes professional development for artists and arts administrators. Sign up for NYFA's free bi-weekly newsletter to receive updates on future programs.