NYFA Introduces New One-on-One Coaching Packages to Help You Position Your Work
NYFA Introduces New One-on-One Coaching Packages to Help You Position Your Work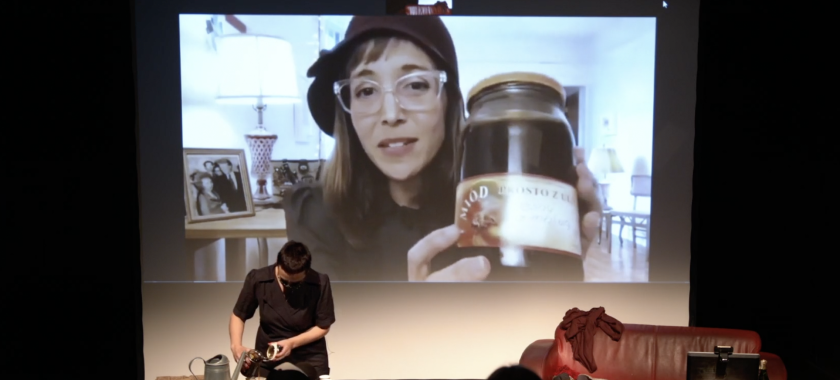 Image: Patrycja Dołowy and Michelle Levy; "Paulina" performance-in-process; July 2019; Presented by POLIN Museum for the History of Polish Jews; Image Credit: Agata Grobowska
Register for individualized coaching sessions with NYFA coach Michelle Levy to revamp your artist statement and strategically position your creative practice.
Are you an artist looking to improve the way you write about your work in order to better position yourself for right opportunities, and to achieve the greatest impact? We are pleased to announce two new NYFA Coaching Packages, aimed at helping you articulate your creative practice clearly and effectively–whether you work in literary, performing, interdisciplinary, or visual media. Packages are offered in two or three parts, scheduled in a time frame that works for you.
Coach Michelle Levy is available for package sessions only, and cannot be booked for single appointments. Please book all sessions at once.
We are excited to debut these package sessions with artist and cultural organizer Michelle Levy. Read on for details!
Artist Statement: Revamp and Stand Out
2 Part Session Package
Price: $170
Register here
In this one-on-one coaching series, Michelle Levy will work with you to finesse a piece of writing about your work, whether it be a general artist statement or a specific text required for an upcoming application. This package is ideal for artists who have an artist or project statement drafted, and are seeking feedback on how to make it stand out to panelists, curators, and target audiences. Starting with your working draft, Levy will offer general tips on best practices and guide you through the revision process over the course of two sessions.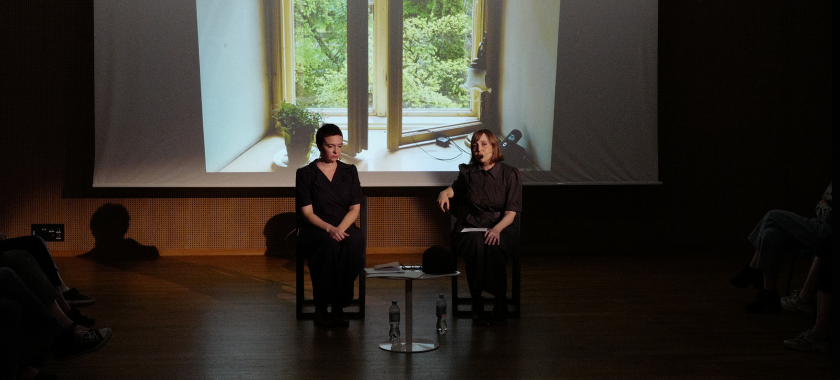 Positioning Your Work: Finding the Art Opportunities for You
3 Part Session Package
Price: $240 ($15 discount for artists)
Register here
This package takes a holistic approach to strategically positioning your creative practice. Starting with a virtual studio visit, your coach will provide a supportive space for you to share and talk about your work. Over three one-on-one sessions, Michelle Levy will work with you to understand your practice; hear the challenges you've faced articulating and presenting your work in the past; and help you develop strategies to cultivate opportunities. These may include exhibition, residency, grant, or gallery opportunities, and will be tailored to suit your artistic practice and goals. You will leave the series with professional insight into your unique identity within the field, poised to best position your work in alignment with your arts career goals.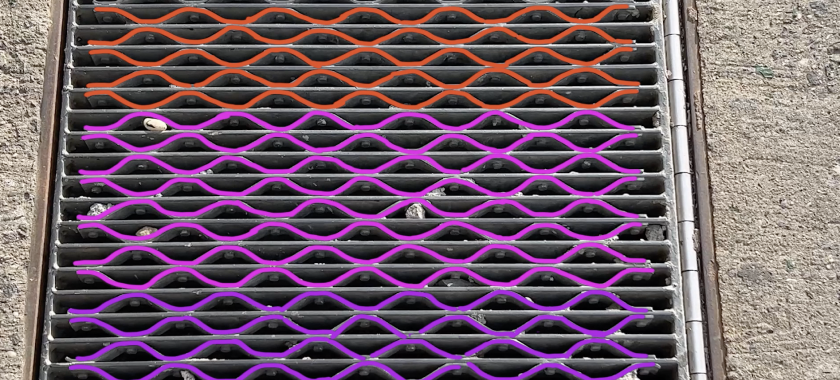 About Michelle Levy
Michelle Levy is an artist, cultural organizer, curator, and writer with nearly two decades of experience producing exhibitions and artist-centered programs for arts institutions in New York City. As a NYFA Coach, Levy advises artists of all disciplines on how to write about and present their work. She offers package sessions on artist and work statements, and can help you position yourself to find the right opportunities for your art career goals.
From 2008-2018, Levy was Founding Director of EFA Project Space, an experimental, cross-disciplinary exhibition program of the Elizabeth Foundation for the Arts (EFA), where she supported the work of over 500 artists and independent curators. While at EFA, she also founded the "SHIFT" Residency for Arts Workers program which nurtures the creative practices of artists who work for the arts: a cause very close to her heart. Prior to EFA, Levy was Program Manager of International Print Center New York (IPCNY), running their New Prints Program and working alongside the Founder/Director during the pivotal first years (2000-2008).
In 2018, Levy stepped away from full-time institutional work to pursue a large-scale research and performance project abroad. Levy's ever-evolving art practice combines media, storytelling, research, and performance. As an artist, she has presented work at venues including Abrons Art Center, Dixon Place, Flux Factory, La MaMa Galleria, Magnet Theater, and Spectacle (New York), Machine Project (Los Angeles), POLIN Museum (Warsaw), and Center and Foundation for Contemporary Art (Prague). She is a recent recipient of a New York State Council on the Arts Individual Artist Grant; Asylum Arts Sustaining Practice Grant; grants from the US Embassy, Warsaw, Poland and Asylum Arts. Levy has been an artist in residence at POLIN Museum (Warsaw), The Gowanus Studio Space and Chashama North, among others, and was a curator in residence at Meet Factory (Prague).
Levy has been a guest lecturer and panelist at universities and institutions for both her art and organizational practices, including American University, Carnegie Mellon, Lower Manhattan Cultural Council, Parsons School of Design, Pratt Institute, Rhode Island School of Design, School of Visual Arts, Tyler School of the Arts, and others. She holds an MFA degree in Digital and Interdisciplinary Art Practice from The City College of New York, and a BA degree in Studio Art from Wesleyan University, CT.
This program is presented by NYFA Learning. Sign up here to receive NYFA News, a bi-weekly organizational email for upcoming awards, resources & professional development. NYFA Learning also offers the free Con Edison Immigrant Artist Program (IAP) Newsletter, if you are interested in opportunities, professional development, events, tips and advice specific to immigrant artists.