About the book:
Hardcover, 7x9.5". 160 pages, 70 color images. Available now at Radius Books.
Shortlisted for the 2017 Les Rencontres d'Arles Photo-Text Book Award.
A vivid and disorienting glimpse into the U.S. Naval Station in Guantánamo Bay, Cuba, (known as "Gitmo") and its growing diaspora, through photographs, once-classified government documents, and first-person accounts. Welcome to Camp America reflects three bodies of work, including: Gitmo at Home, Gitmo at Play, showing residential and leisure spaces of both prisoners and guards; Gitmo on Sale, depicting the commodification of American military power through gift-shop souvenirs; and Beyond Gitmo, investigating life after detention with 14 men once held as accused terrorists, now cleared and freed, living in nine countries, from Albania to Qatar. Environmental portraits in the free world replicate conditions of military regulation photography at Guantánamo Bay: no faces are shown. With unique construction in English and Arabic, the book seeks common ground while provoking new questions about compromises made between humanity and fear in the post-9/11 era. With essays by British releasee Moazzam Begg and ICP Dean Emeritus Fred Ritchin.
About the exhibition:
The solo exhibition of Welcome to Camp America debuts at the Steven Kasher Gallery in Chelsea, NYC, on 26 October and runs through 22 December 2017. Please join us at the opening, and at an interdisciplinary panel on Saturday afternoon, 28 October, from 2:30 to 4, with a reception to follow.
Welcome to Camp America has been a solo exhibition in Switzerland, at the Centre de la Photographie Genève; China, where it won the Punctum Award at the 2016 Lianzhou International Photo Festival; South Korea, at the BMW Photo Space of the GoEun Museum of Photography, Busan; and in the U.S. at Brown University's Carriage House Gallery. In 2017, images from the series have been included in group shows within the United States including Something Fierce at the Lannan Foundation Gallery (Santa Fe, NM), featuring eight women artists in the Lannan Foundation's collection whose work exemplifies an element of ferocity, whether it be expressed in the subject, process or intent; the Aperture Foundation Gallery's Summer Open show, curated by the artists' Super PAC, For Freedoms; and Bending the Frame, featuring artists and documentarians using alternative strategies for social change. Curated by Fred Ritchin at NYU's Tisch School of the Arts Gulf & Western Gallery.
A full listing of ongoing and upcoming events is here.
Your contribution through NYFA to help fund the project is tax deductible.
Donors
Photograph were made possible by the generous support of the Speranza Foundation's Lincoln City Fellowship, the Violet Jabara Charitable Trust (VJCT), the Puffin Foundation, the Pollination Project, and a private donor. I am also grateful to the Vital Projects Fund at Proteus, the VJCT, the David Rockefeller Fund and the Elizabeth Firestone Graham Foundation for their support toward publication of the book.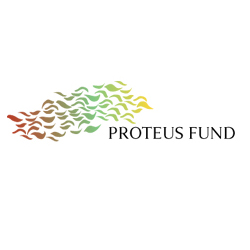 About Debi
Debi Cornwall is a conceptual documentary artist who returned to visual expression in 2014 after a 12-year career as a wrongful conviction lawyer. Trained in photography at the Rhode Island School of Design (RISD) while completing a Bachelor's degree in Modern Culture and Media at Brown University, Cornwall went on to attend Harvard Law School and practiced for more than a decade as a civil rights attorney. Informed by her experience representing innocent DNA exonerees, her visual work marries empathy and dark humor with systemic critique. In 2016, she was nominated for the Baum Award for an Emerging American Photographer, and was awarded Duke University's Archive of Documentary Arts Collection Award for Women Documentarians, and the Lianzhou Foto Festival's jury prize, the Punctum Award. She is a 2017 Fitt Artist-in-Residence at Brown University and a 2017-2019 Center for Emerging Visual Artists Fellow.
See more at www.debicornwall.com.