Cultural Knowledge is Power: A Conversation with Brooklyn-Based Community Organization Mixteca
Cultural Knowledge is Power: A Conversation with Brooklyn-Based Community Organization Mixteca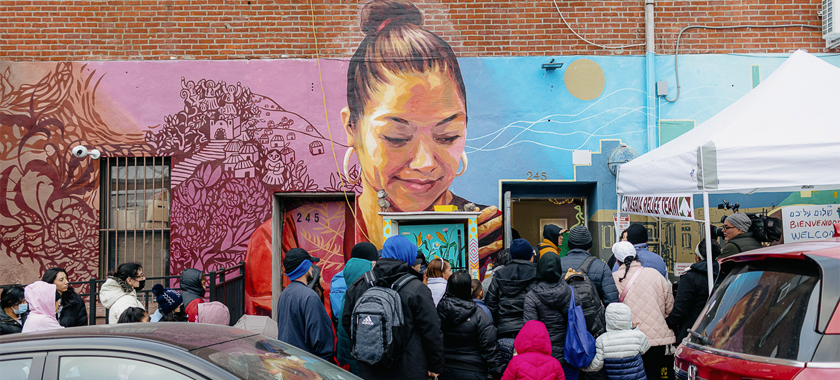 Image Detail: Entrance to the Mixteca organization, Courtesy of Mixteca
Mixteca creates a sense of belonging for asylum seekers and immigrant communities by integrating arts and culture in programming.
Mishelle Brito, Director of Development at Mixteca in Sunset Park, Brooklyn, talks about empowering newcomers and building a community by integrating arts and culture in their support system, what Mixteca has done in response to the asylum seeker crisis, and how artists can play a role.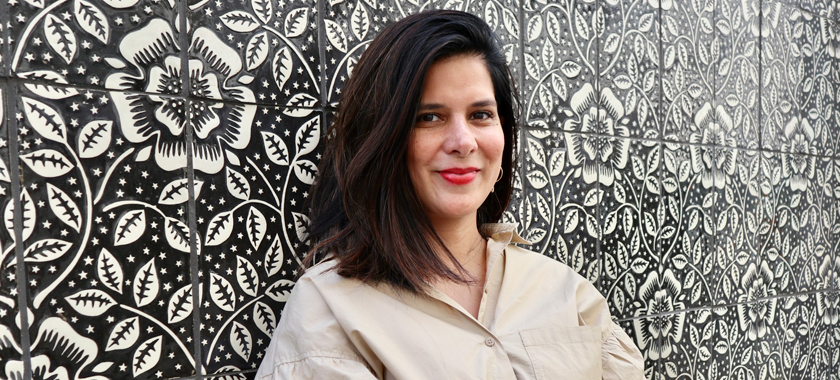 New York Foundation for the Arts (NYFA): In 2022, an unprecedented number of individuals from Latin America arrived in NYC. How do you and Mixteca support the new arrivals and create a sense of belonging?
Mishelle Brito (MB): At the core of our services, we believe that providing culturally appropriate support is the key to empower new arrivals. This means not only speaking the community's languages, but also providing them with culturally competent safe healing spaces, so that the people we serve can receive the support in a way that they can heal from their migration experiences and in the way they can trust.
In the past 18 months, Mixteca has served thousands of newly arrived asylum seekers. We collaborate with a group of community advocates—we call them "promotoras"—to help us to support the newcomers. The promotoras are embedded in the community and many of them were previous community members receiving services from Mixteca so their perspectives and experience are invaluable to us.
In addition to speaking Spanish, our promotoras also speak several indigenous languages which are used by our community. Having this cultural knowledge aided with language support allows us to provide services that are meaningful to the newly arrived and existing community. One example of this is our Food Justice Initiative, Mercadito Solidario (Solidarity Market) which provides more than just food access. We distribute culturally-focused ingredients that families are familiar with, such as tomatillos, jalapeños, and cilantro, and more so families can see themselves, gain a sense of belonging, and build a trusting relationship with us.
Our approach has been providing a culturally-focused environment while connecting individuals to direct services, such as access to food, healthcare resources, job training, immigration assistance, mental health support, and emergency assistance. When all these elements come together, we empower these individuals by creating a sense of belonging. When living in an inclusive community and feeling that "you belong,"newcomers are able to thrive, be more successful, and gain more independence.
When living in an inclusive community and feeling that 'you belong,' newcomers are able to thrive, be more successful, and gain more independence.

Mishelle Brito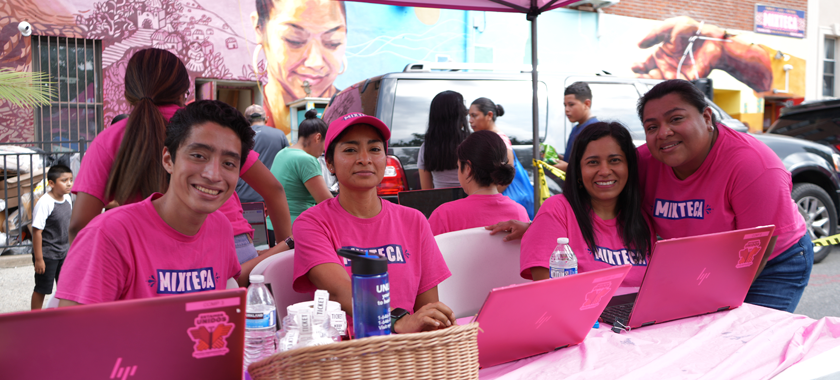 NYFA: Mixteca has intentionally incorporated arts and cultural programs as a crucial component of its community support. How have you collaborated with artists and creators on your programs and services for the new arrivals? What is your vision?
MB: Our vision is to reflect, in our programming, the various Latinx and Indigenous cultures of the communities that we serve, and that members of our community, whether they are new arrivals or part of our existing communities, have opportunities to engage in arts and culture and share their talents and histories.
The community we serve is changing and growing beyond the Mexican community. The asylum seeker crisis brings on the changes more rapidly. We currently work with individuals from a vast background in the Latinx and Indigenous cultures and we try our best to integrate these cultural backgrounds into our programs by collaborating with local and international artists. We frequently invite artists to engage with our community in the work that they are working on. One recent example is Bodily Book Forms, a book and zine-making workshop series taking place in Sunset Park in partnership with the Public Art Fund and Brooklyn Inc.
Our Abuelita's program fosters intergenerational community building by organizing food labs and teaching Latinx indigenous history and languages. While we work to be responsive in providing programs that recognize our community members' backgrounds and promoting our cultures, we also think it is equally important for our community members to experience what NYC has to offer in arts and culture. Thus, we are open to collaborate with artists from all backgrounds who are interested in working with Latinx youth and immigrant communities. We are on the lookout for artists who can engage with our community, whether it's a class, a series of workshops, or an art project. Our goal is to create a cycle of learning and building our community through education and engagement.
While we build our community by bringing people together and exchanging knowledge, we also hope to elevate the artists and cultural bearers in our community by connecting them to a network of artists and opportunities to share their culture, art, and their stories. Most recently, we organized Herbalismo 101 by collaborating with herbalist Marcela a la Torre as part of the 2023 Brooklyn Brujeria Festival, exploring traditional Indigenous uses of herbs for holistic health.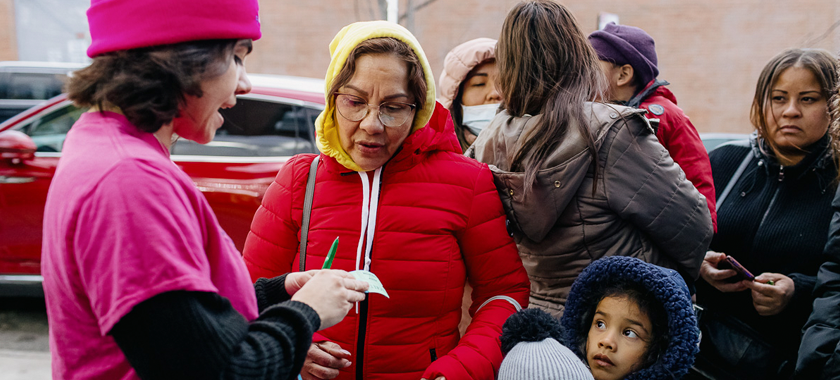 NYFA: How do artists and individuals who would like to get involved and support Mixteca get in touch with you? If anyone is looking for Mixteca's program support or would like to refer someone to you, what would be the best way to reach you?
MB: For any artists who are interested in getting involved with Mixteca, you are welcome to get in touch with us at [email protected]. We are looking for ideas and projects that focus on reflecting or Latinx and Indigenous cultures that will also engage our community in telling their stories through art and culture based methods. Find out what is coming up on our social media (@mixtecaorg).
Mixteca also welcomes support in various programming areas. Anyone who is interested in getting involved or sharing a skill can fill out our Volunteer Interest form.
If you are interested in knowing how Mixteca can support you or if you would like to refer anyone to us, please send an email to [email protected], call us at (718) 965-4795, or send a direct message via our social media.
About Mixteca
Mixteca exists to enrich, equip, and empower the Latinx Community in Brooklyn and beyond.
Mixteca's mission is to empower and advocate for the rights of Indigenous and Latinx immigrants of the New York area by providing them access to information, services, and opportunities that will enhance their quality of life and allow them to reach sustainable social and economic development, regardless of immigration status. Mixteca offers various programs and services that respond to immigrant families' specific needs and build a supportive environment for the growing Indigenous and Latinx immigrant community.
–Ya Yun Teng, Program Officer, Immigrant Artist Resource Center (NYC)
This post is part of the ConEdison Immigrant Artist Program Newsletter #165. Subscribe to this free monthly e-mail for artist's features, opportunities, and events. Learn more about NYFA Immigrant Artist Mentoring Program.